The Painted Heirloom News and Blog
• Vonda Youngkin • Spring 2023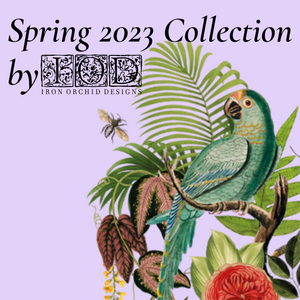 Click here to Shop the IOD Spring 2023 Collection.  I am sorry I underestimated the popularity, but I do have multiple orders of restock on the way - FEB 20, FEB 22, and FEB 24.   That's right, we're making the holiday of love extra special this year and pairing it up with our IOD Spring Release. Tell your honey to skip the flowers and go all out on IOD!! 😉 Clear your calendar, set those alarms!  I will have the new release available for sale on release date of: February 14th, 11 AM EST (8 AM PST) At that time,...
---
• Vonda Youngkin • ash • blog • extender • refill • sanding pad • spalter • spray • synthetic • victorian
Tips for Picking the Right Paintbrush and AvoidingBrushstrokes when Painting Furniture and Cabinets Want to know how the professional flipper avoids brushstrokes?  You've come to the right place for the latest information and best prices. Follow these quick tips and you, too, can leave behind aa smooth and silky finish! (Source: Fusion Prep and Application Quick Guide) GOOD BYE BRUSH STROKES! Before I get in depth with how to prevent brush strokes, here's a short list of what causes them. LEADING CAUSES OF BRUSH STROKES. Incorrect brush selection. Too much paint on your brush. Overworking your paint by brushing back...
---
• Vonda Youngkin • ash • coal • extender • refill • spalter • synthetic • tough coat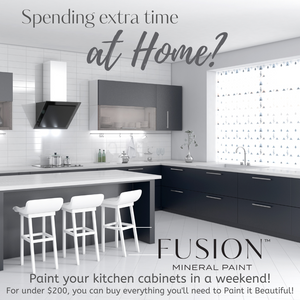 Spending extra time at home, a little restless, and feeling creative?  I've got you covered! If you've read my introduction to Fusion Mineral Paint, you already know that Fusion is not only versatile, but it is also durable.  Remember, unlike chalk-paint, Fusion has a built-in top coat, making it the ideal choice for painting cabinetry.  With that in mind, did you know you can get started on a new DIY project, like painting your kitchen cabinets for under $200, and get free shipping?  This estimated price includes 1 Pint of Fusion, 1 Ultra Grip, and 1 Tough Coat. Although Fusion Tough...
---
• Vonda Youngkin • block • brick • cheers • desperado • june • knobs • lemon • seashore • swoosh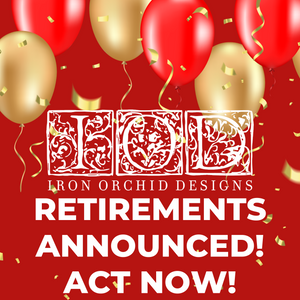 This week, Iron Orchid Designs (IOD) announced their latest round of retirement products. Unlike previous retirements, after this Saturday, December 24, IOD merchants will no longer be able to order the following products from IOD.  This means once I sell out, I will no longer be able to re order for restock after this Saturday. Below are all the items announced for (almost) immediate retirement. If you've been on the fence, get them now before they're gone forever!   Stamps: • Block Type Stamp • Carrara Marble Stamp • Grapes Stamp • Seashore Stamp • Swoosh Stamp Transfers: • Cheers...
---
• Vonda Youngkin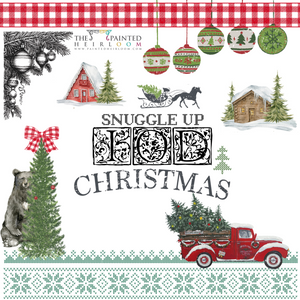 On Wednesday, August 24 at 11:00 AM ET, the IOD Sisters revealed 9 brand new IOD Products as part of their 2022 Fall and Christmas Release!  The release below includes: 4 Moulds 3 Stamps 1 Paint Inlay 1 Transfer - SOLD OUT - WILL NOT BE RESTOCKED ALL but 2 of the 9 are *LIMITED RELEASE* - SO GET THEM NOW! I have all 9 new Iron Orchid Design products in-stock and available for immediate ordering and shipping!  Shop the entire IOD - Iron Orchid Designs 2022 Fall and Christmas Collection now! IOD - Iron Orchid Designs 2022 Fall and Christmas...