• Vonda Youngkin • ash • coal • extender • refill • spalter • synthetic • tough coat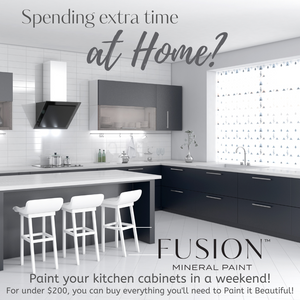 Spending extra time at home, a little restless, and feeling creative?  I've got you covered! If you've read my introduction to Fusion Mineral Paint, you already know that Fusion is not only versatile, but it is also durable.  Remember, unlike chalk-paint, Fusion has a built-in top coat, making it the ideal choice for painting cabinetry.  With that in mind, did you know you can get started on a new DIY project, like painting your kitchen cabinets for under $200, and get free shipping?  This estimated price includes 1 Pint of Fusion, 1 Ultra Grip, and 1 Tough Coat. Although Fusion Tough...
---
• Vonda Youngkin • apply transfer • base • seal transfer • sealer • tough coat • transfers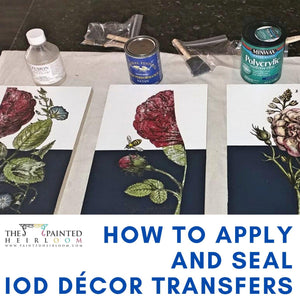 How to Apply and Seal IOD Décor Transfers(Updated 2/16/2020 with latest IOD Recommendations!) For the most up-to-date information, join the Iron Orchid Designs Creative Tribe Facebook Group at https://www.facebook.com/groups/IODcreativetribe/ for shared projects and ideas, recommendations and suggestions, and the latest tips and techniques. Click here to download printable instructions in Adobe .PDF format (top-coat testing not included).DISCLAIMER:  This is a guide to help, and does not cover every possible application solution for every surface type, brand and paint type, various sealers, as well the surface prep of your intended piece.  Therefore, due to these and other variables, The Painted Heirloom is not responsible for failed applications...