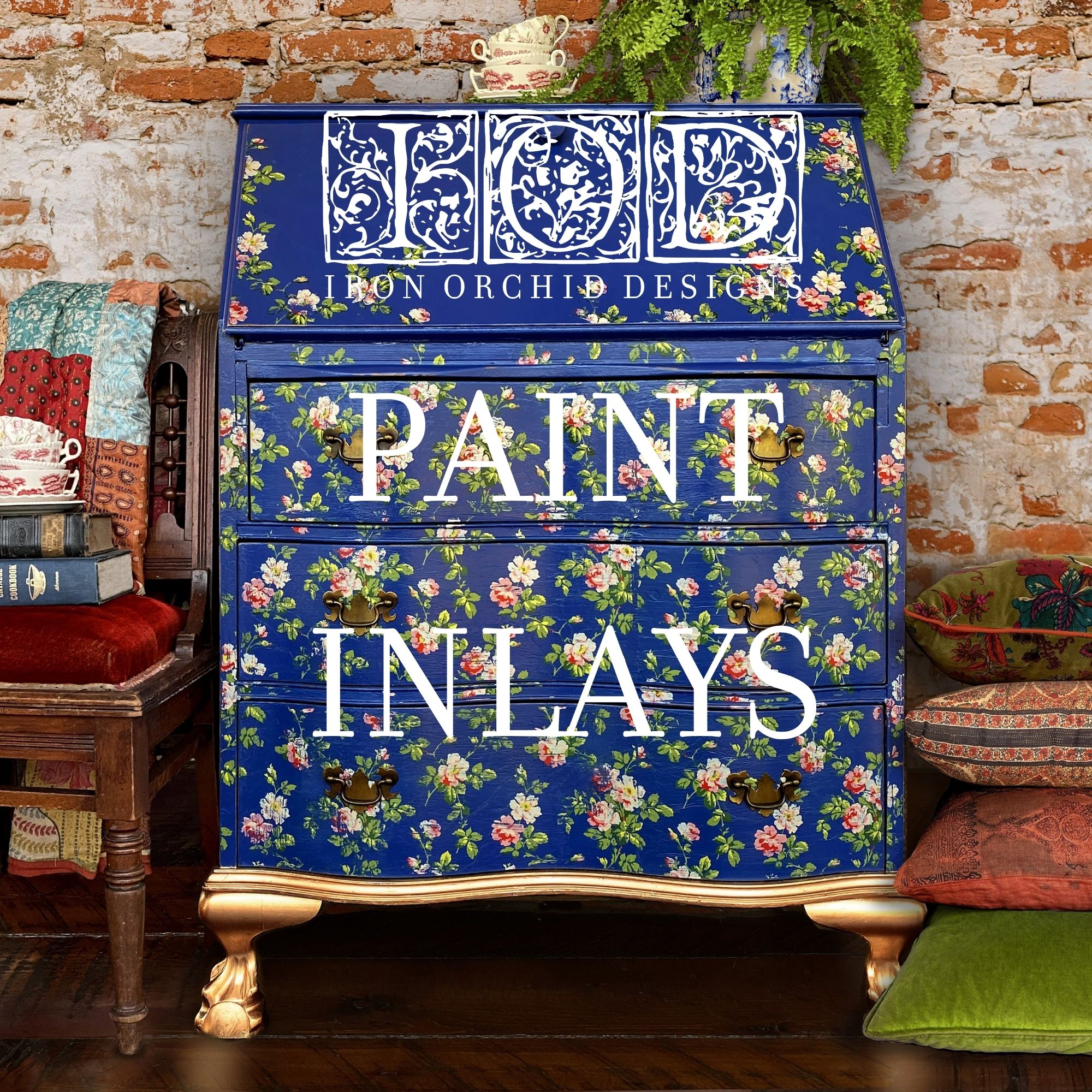 Iron Orchid Designs Décor Paint Inlays
IOD Paint Inlays are the artisanal answer to décor transfers. IOD Décor Paint Inlays are not a decal, transfer, synthetic film or decoupage. This is a brand new product line by IOD.
Visit the OFFICIAL Iron Orchid Designs Paint Inlays 101 page for videos, complete step by step instructions, tips, and how-to's.
When you apply an IOD Paint Inlay, artisanal paint is embedded into your surface, the paper removed, leaving an authentic painted design and a buttery, almost leather-like surface on your piece.
IOD Paint Inlays are made from a proprietary artist-quality paint which was formulated specifically for decorative use. They are organic in nature and the transfer of the painted design will be slightly varied and unique for each individual. The results are visually interesting, texturally complex, and often inherently distressed.
The paint formula is "active" until sealed. That means you can manipulated it and apply special techniques or a custom touch before you seal your piece.
And, as if once isn't enough, you can often get a beautifully-faded second impression, with the residual pigment on your "leftover" Paint Inlay sheets. Depending on the techniques and colors you are using with your Paint Inlay, sometimes you can even get a third impression!

For a step-by-step, tips, and videos, visit the Official IOD Paint Inlay webpage for Videos and FAQs!

IMPORTANT NOTE: IOD recommends for best results with basic application, use a chalk-type paint that does not contain polymers. Polymer-based paints and topcoats can also be used, but the timing and results will vary, so check out IOD tutorials for that and more special technique videos.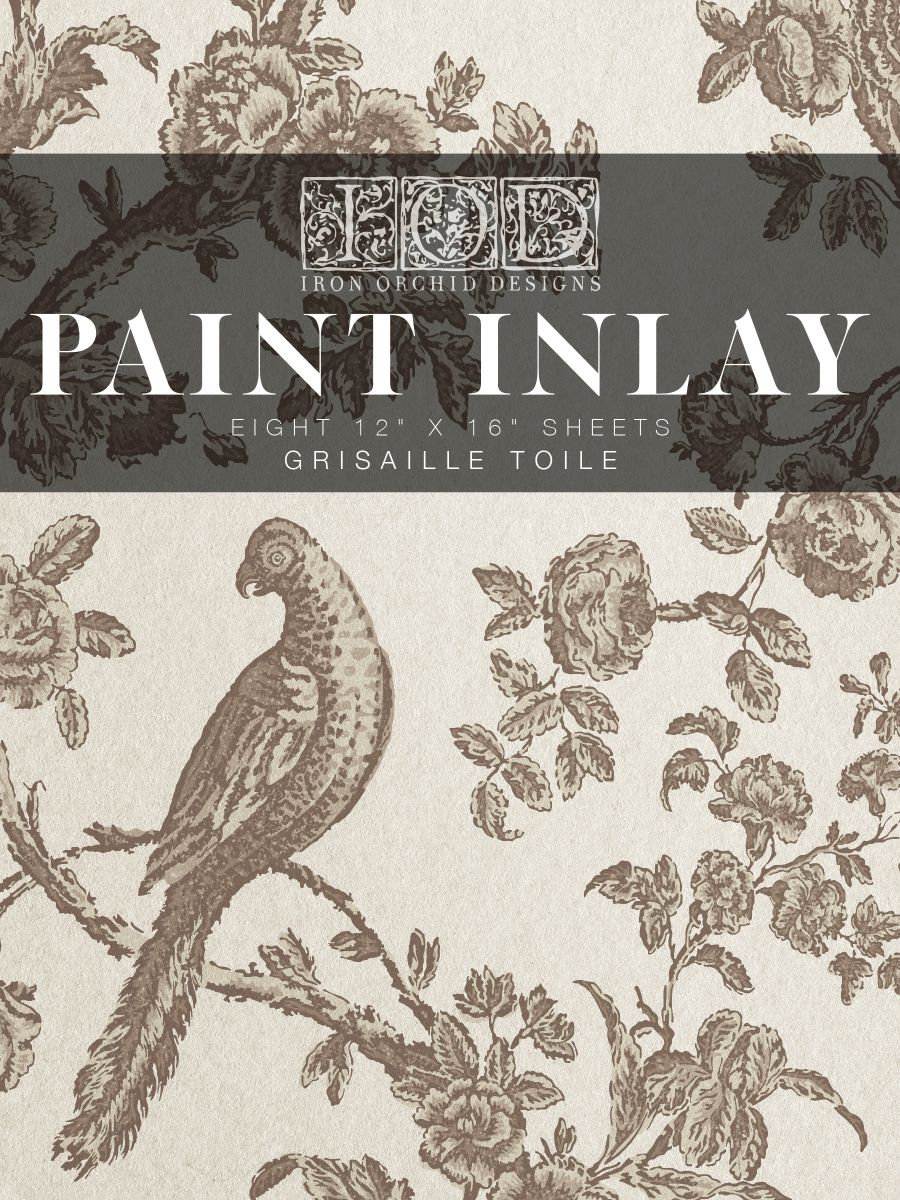 Grisaille Toile Paint Inlay
IOD's Grisaille Toile Paint Inlay was inspiried by a cotton textile fragment dating to the late 1700s. The classical yet playful composition is both charming and subtle, and will surely become an instant classic.
Buy Grisaille Toile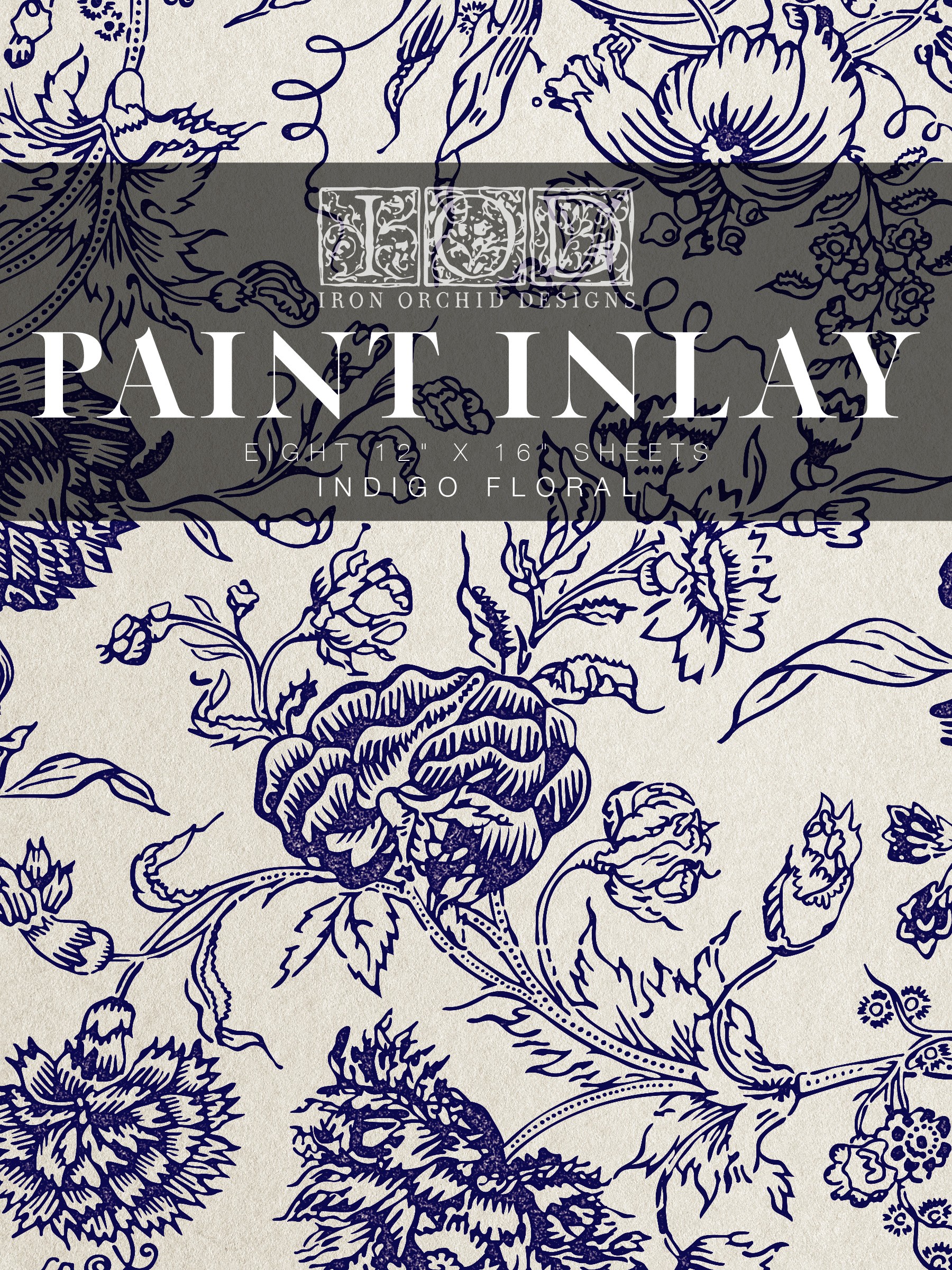 Indigo Floral Paint Inlay
Our Indigo Floral Paint Inlay was inspired by the intertwining and rambling florals found on a 1780 cotton bedcover from India. Depending upon how it is used, this delicate and deep blue Paint Inlay can exude either a classic or bohemia esthetic.
Buy Indigo Floral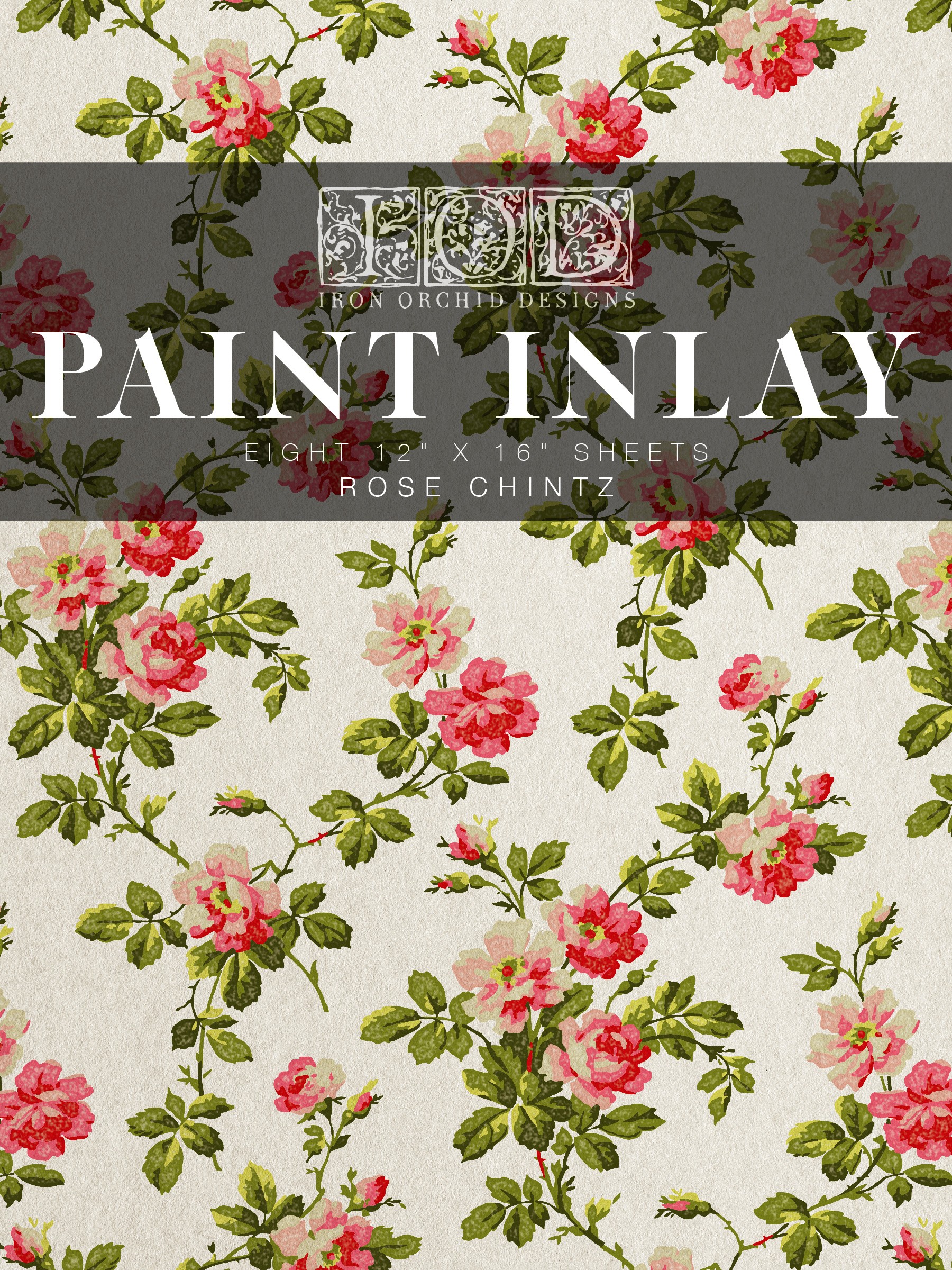 Rose Chintz Paint Inlay
Rose Chintz is our interpretation of a charming wallpaper design from the early 1900s. Brimming with cottage charm and perfectly scaled for adorning the insides of a hutch, or vining up a demure high boy, you are going to adore Rose Chintz.
Buy Rose Chintz