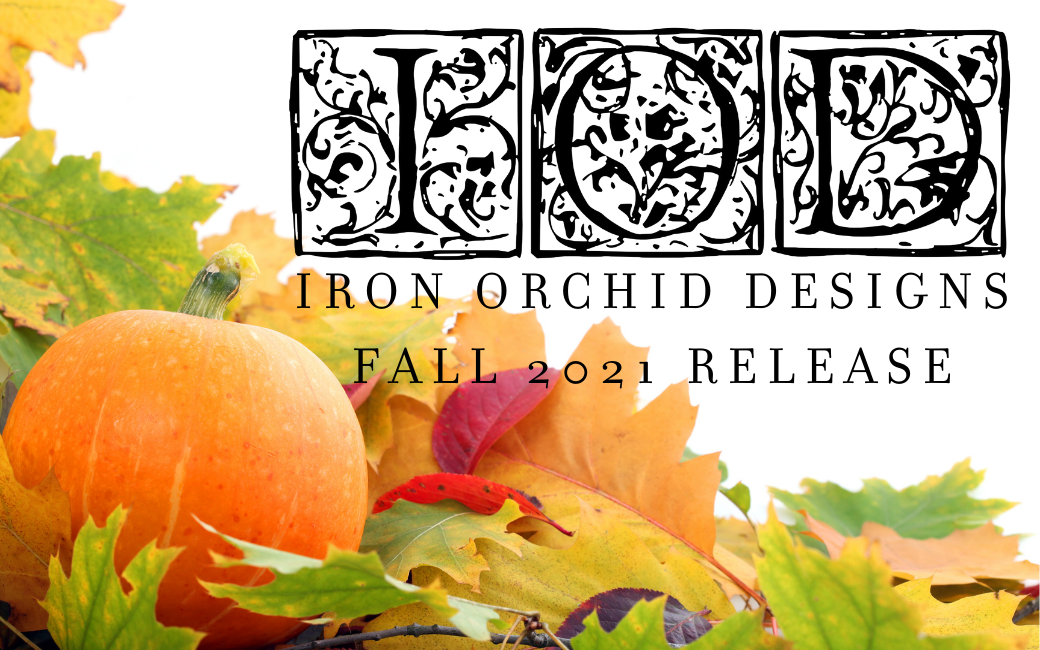 3 new Moulds, 2 new Stamps, 1 new Transfer, and 1 re-designed Transfer!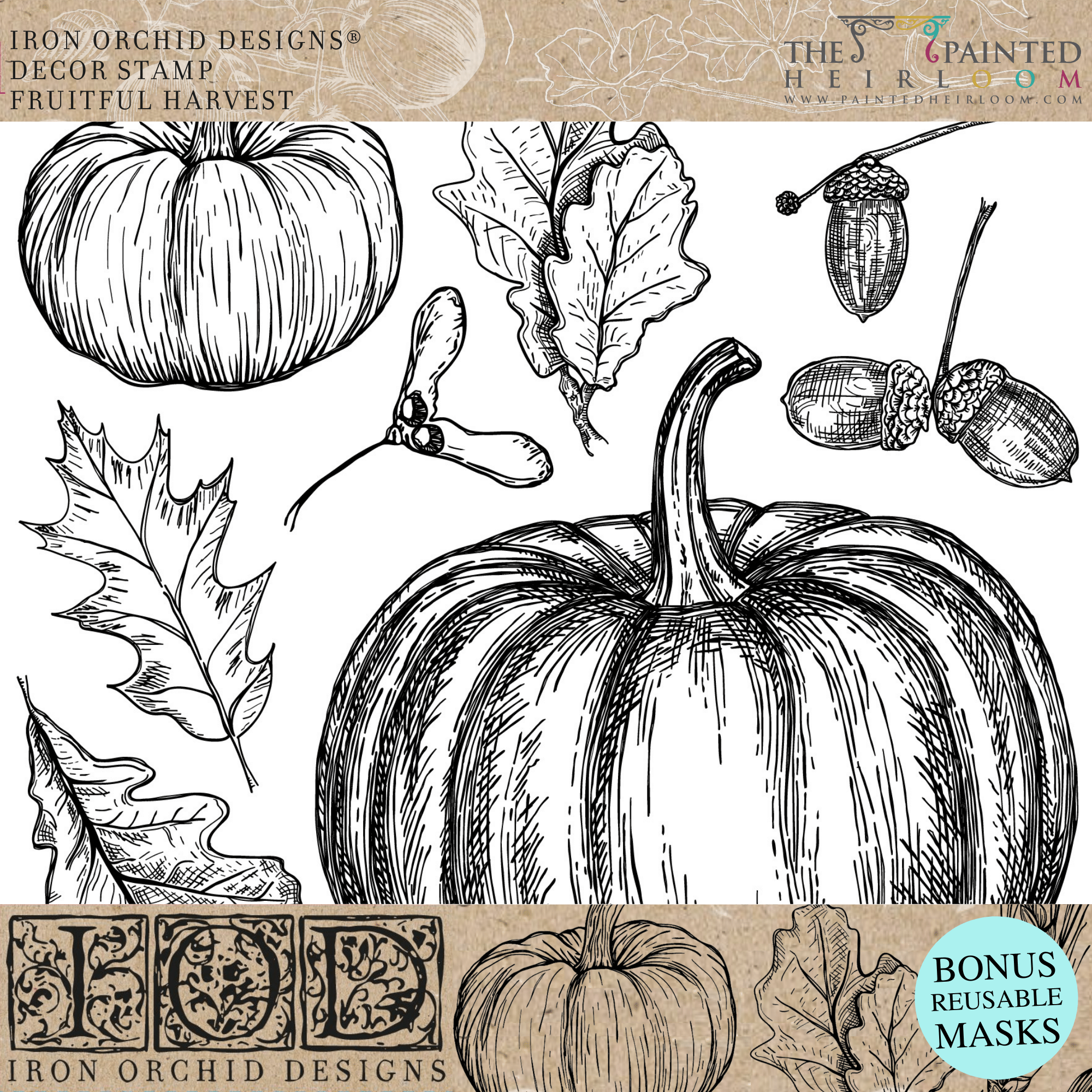 Fruitful Harvest Decor Stamp *Limited Release*
This is a Fall 2021 Limited Release. Once sold out, it may never return!
IOD Fruitful Harvest is a 2-sheet stamp set with 16 large scale pumpkin, leaves acorns, and more. Perfect for that simple fall look, or use as to make impressions, or to color any way you can imagine!
This IOD Stamp set includes bonus reusable stamping masks, enabling you to layer multiple stamps together, creating depth and a one of a kind look for your DIY project!
Buy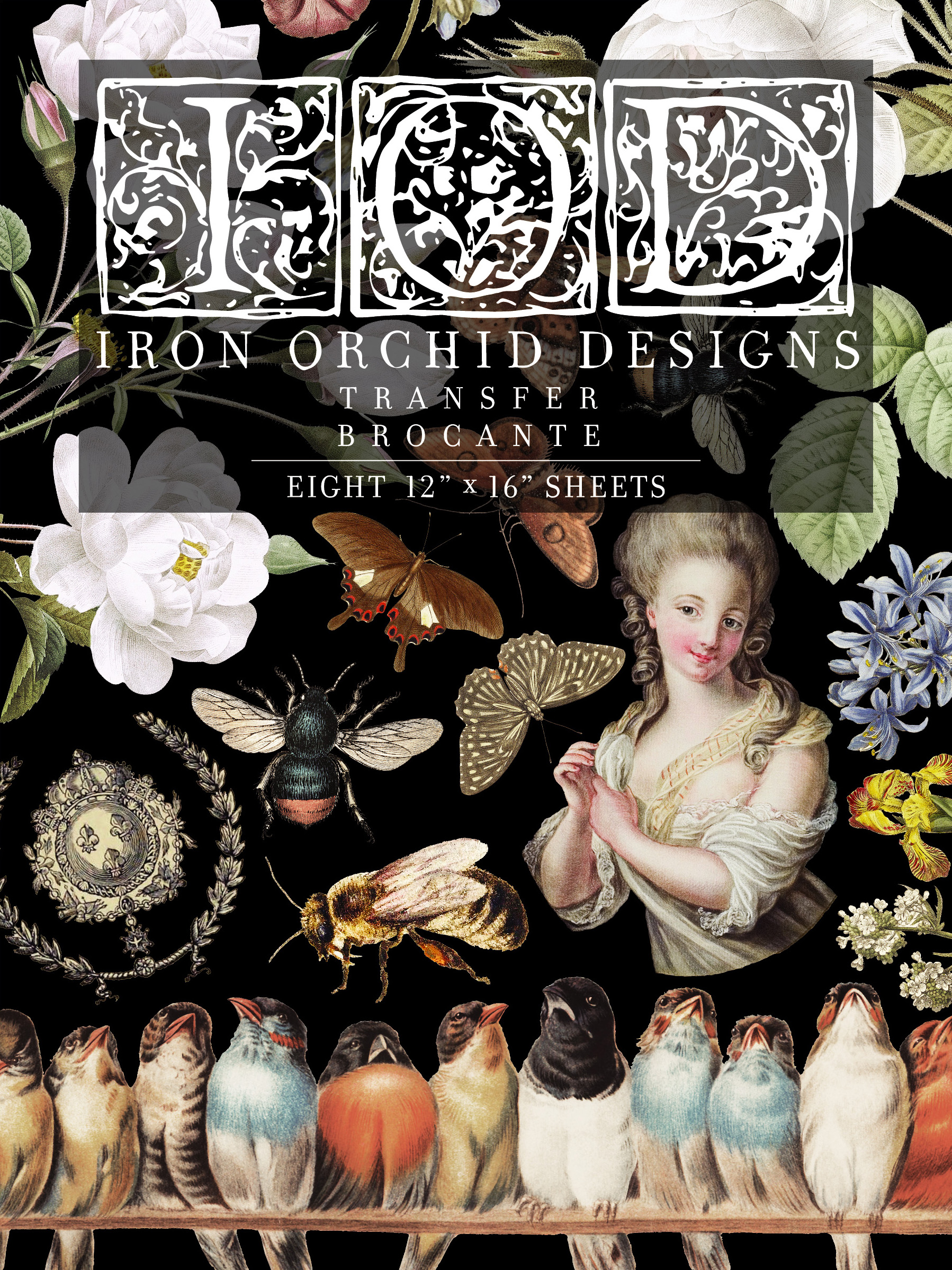 Brocante Decor Transfer
IOD Brocante Decor Transfer Set is a pad of 8 12"x16" sheets. And What's not to love? Eight hodgepodge pages of French Flea Market elements, including flowers with blooms, clocks, frames, Eifel Tower, Marie Antoinette, insects, butterflies, and the adorable birds, and more!
Buy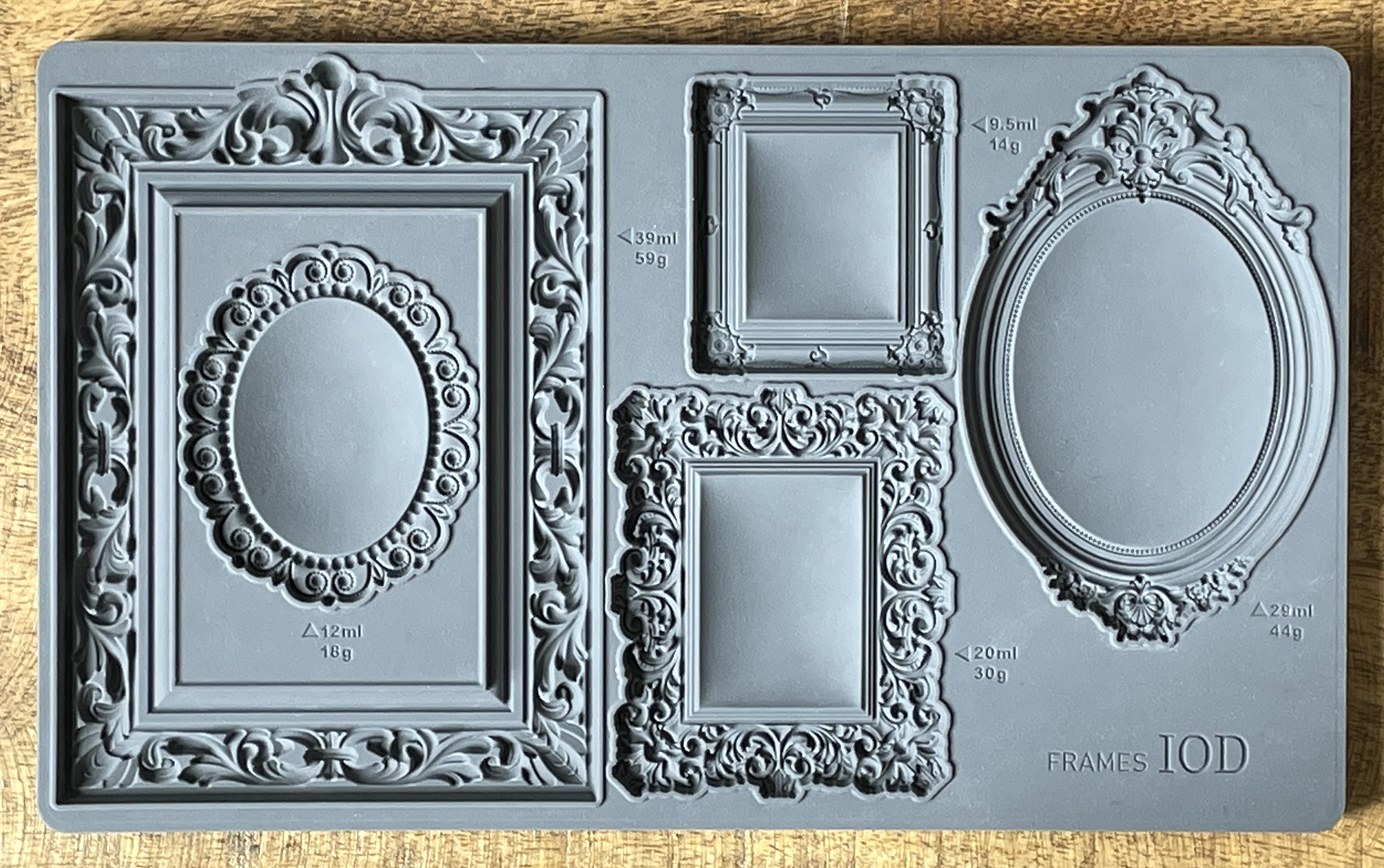 Frames Decor Mould
IOD Frames Decor Mould contains 5 small frames moulds, or, use a frame-inside-of-frame for a 6th and unique frame! This mould pairs well with the IOD Cameos Mould.
Use with IOD Air Dry Clay, which was formulated to work with all of our IOD Moulds, or Amazing Casting Resin by Alumilite, which offers a near perfect cosmetic casting!
Buy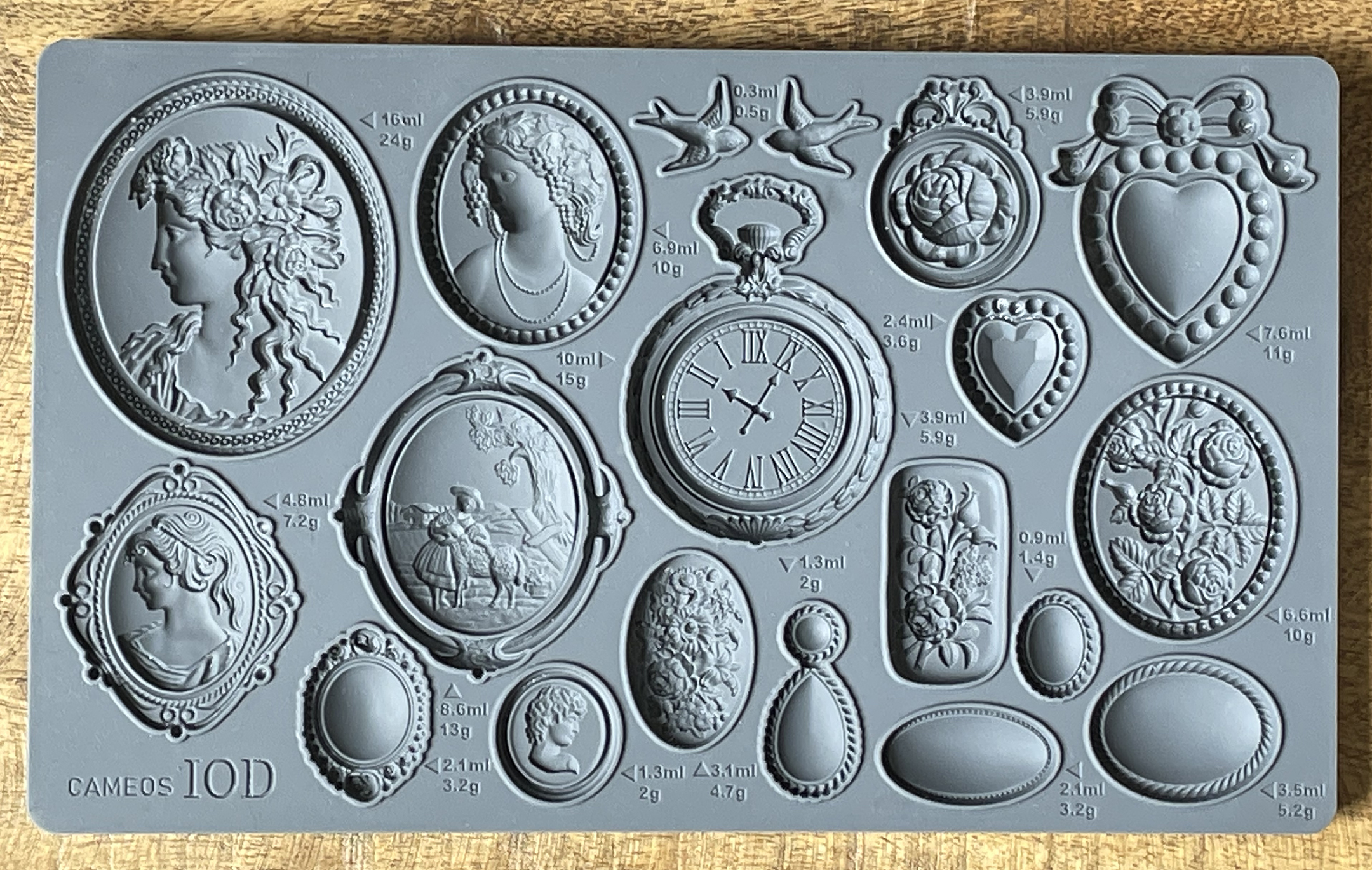 Cameos Decor Mould
IOD Cameos Decor Mould has 19 individual and unique Cameo sized moulds! Pairs well with the IOD Frames Mould, which is sold separately.
Buy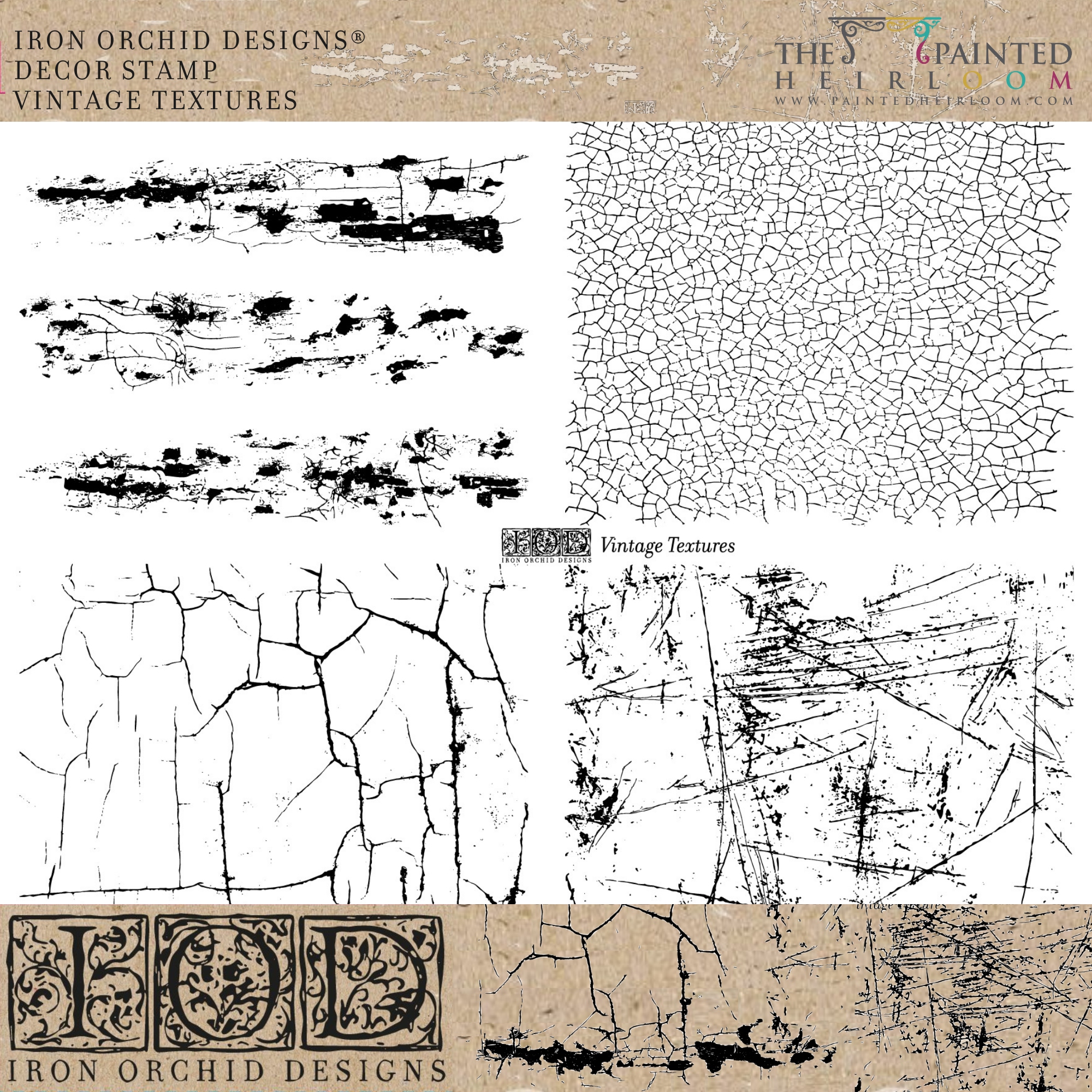 Vintage Textures Decor Stamp
IOD Vintage Textures is a 1-sheet stamp set with 7 stamps of craquelure, chippy, cracked paint, and a new kind of distress, to give your project that worn look.
This stamp set can be used with any of our 8 IOD Decor Inks - or mix your own color with our IOD White Decor Mixing Ink and our new empty IOD Ink Mixing Bottles!
Buy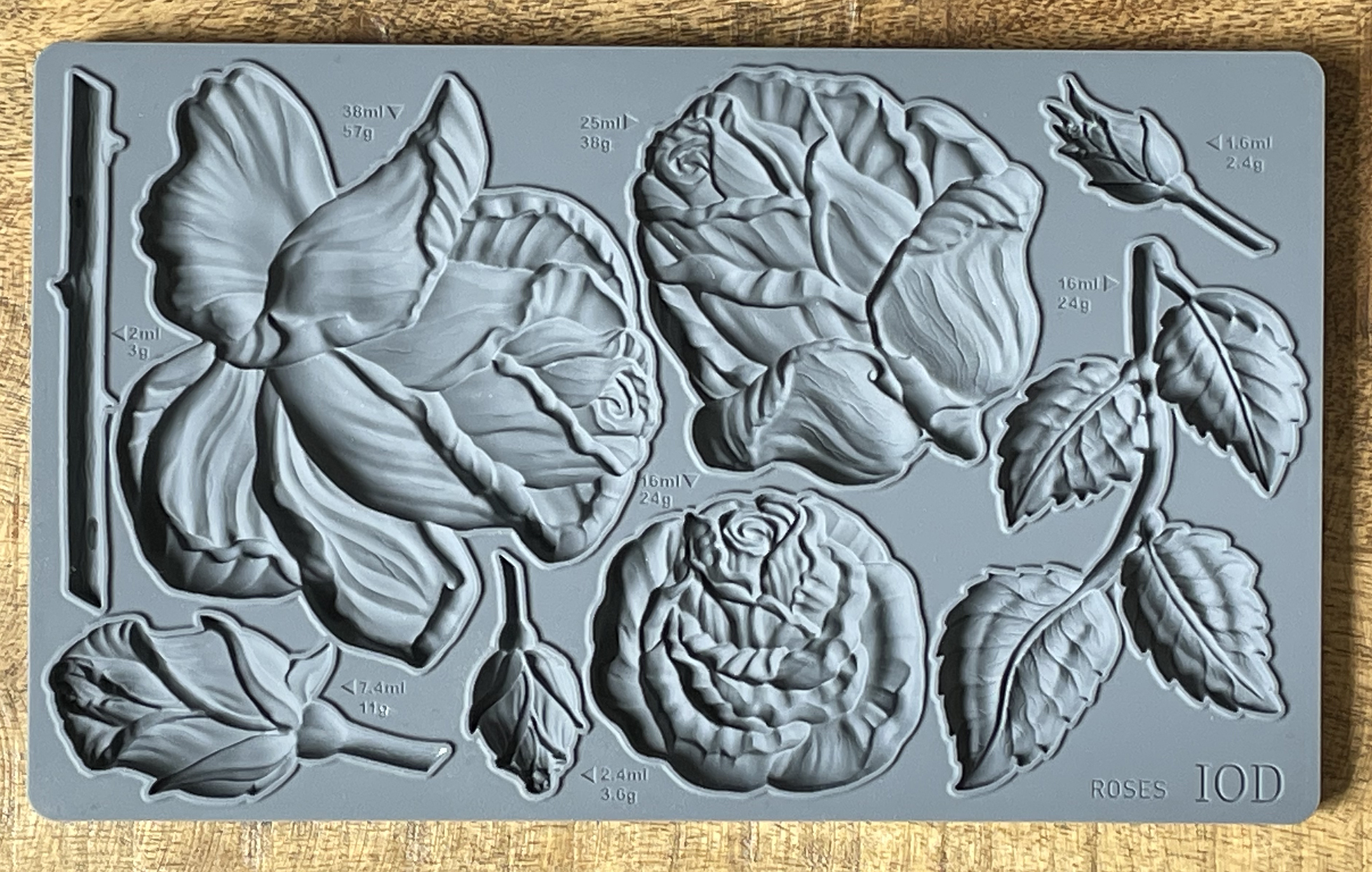 Roses Decor Mould
IOD Roses Decor Mould contains 8 new re-imagined rose related moulds, with stem, bud, and leaves!
Buy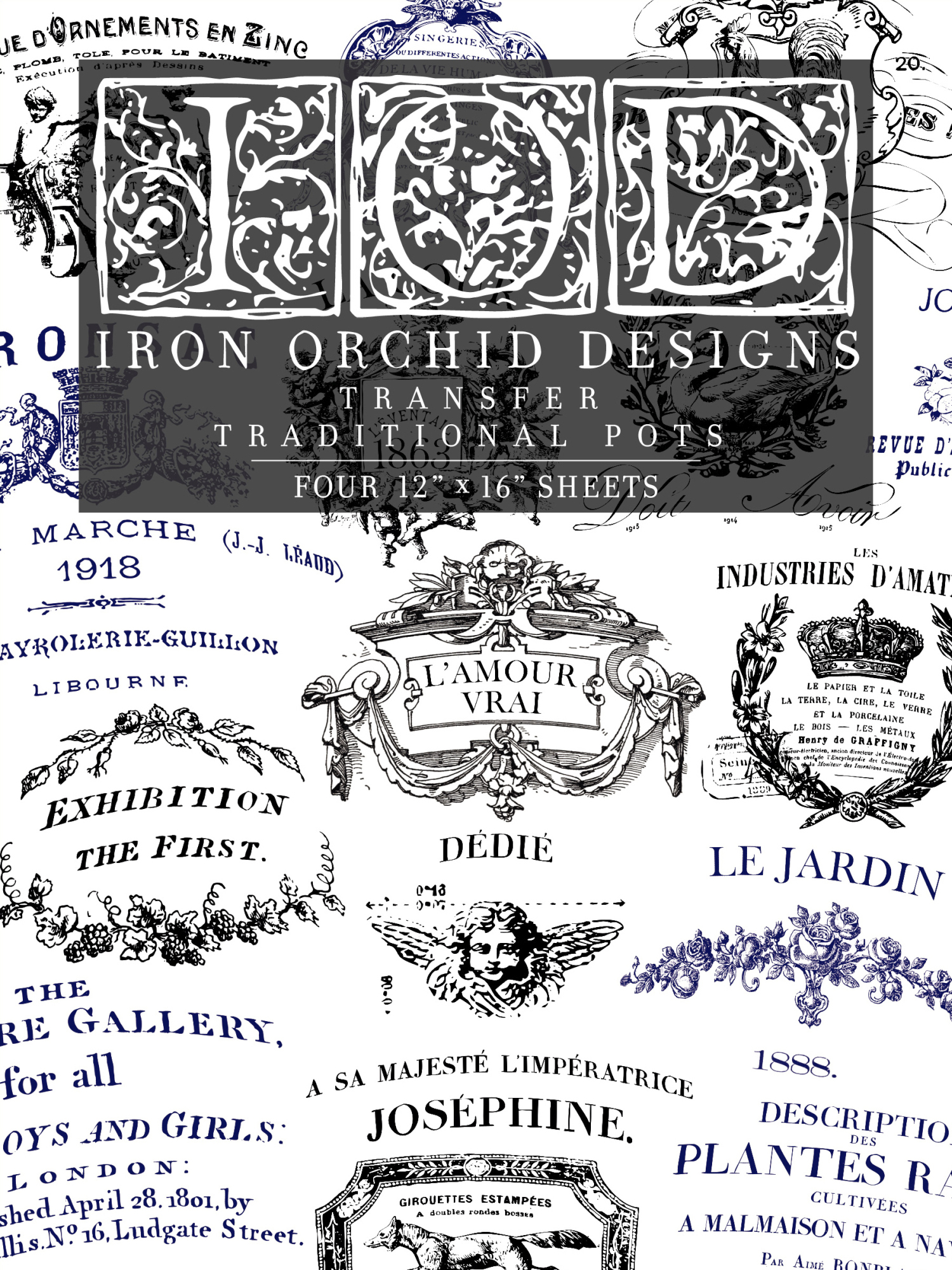 Traditional Pots Decor Transfer
This reimagined "Classic Pots" now has twice the content of the original, and now comes with black, china blue, and white transfers.
NOTE: IOD did not sell/offer/send these with the Fall 2021 release. Available for pre-order. I expect to receive OCT 8.
Buy