PLEASE READ: The below items were announced October 26, ARE IN-STOCK NOW for IMMEDIATE SHIPPING! All pre-orders have been shipped! Check your email (spam or promotions) for tracking information! Thanks so much!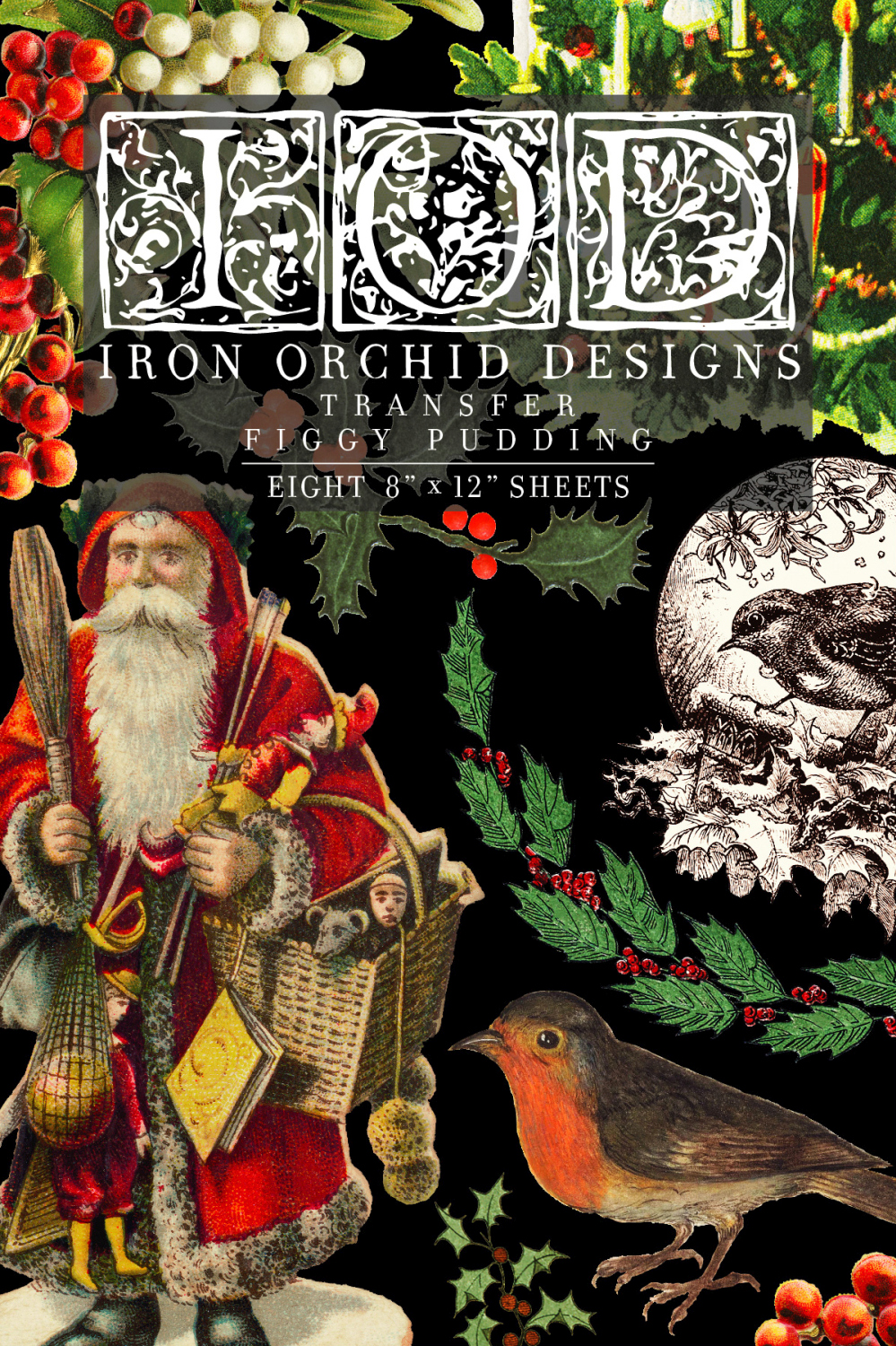 Figgy Pudding Transfer (Limited Release)
What's not to love? Figgy Pudding contains eight 8" x 12" hodgepodge pages of Christmas, Holiday, and winter elements to mix and match to your heart's content!

NOTE: This transfer is a smaller size than standard IOD transfers, but same amount of content as a standard 4 page transfer.

IOD Figgy Pudding Transfer is a pad of EIGHT 8"x12" sheets.
Buy Figgy Pudding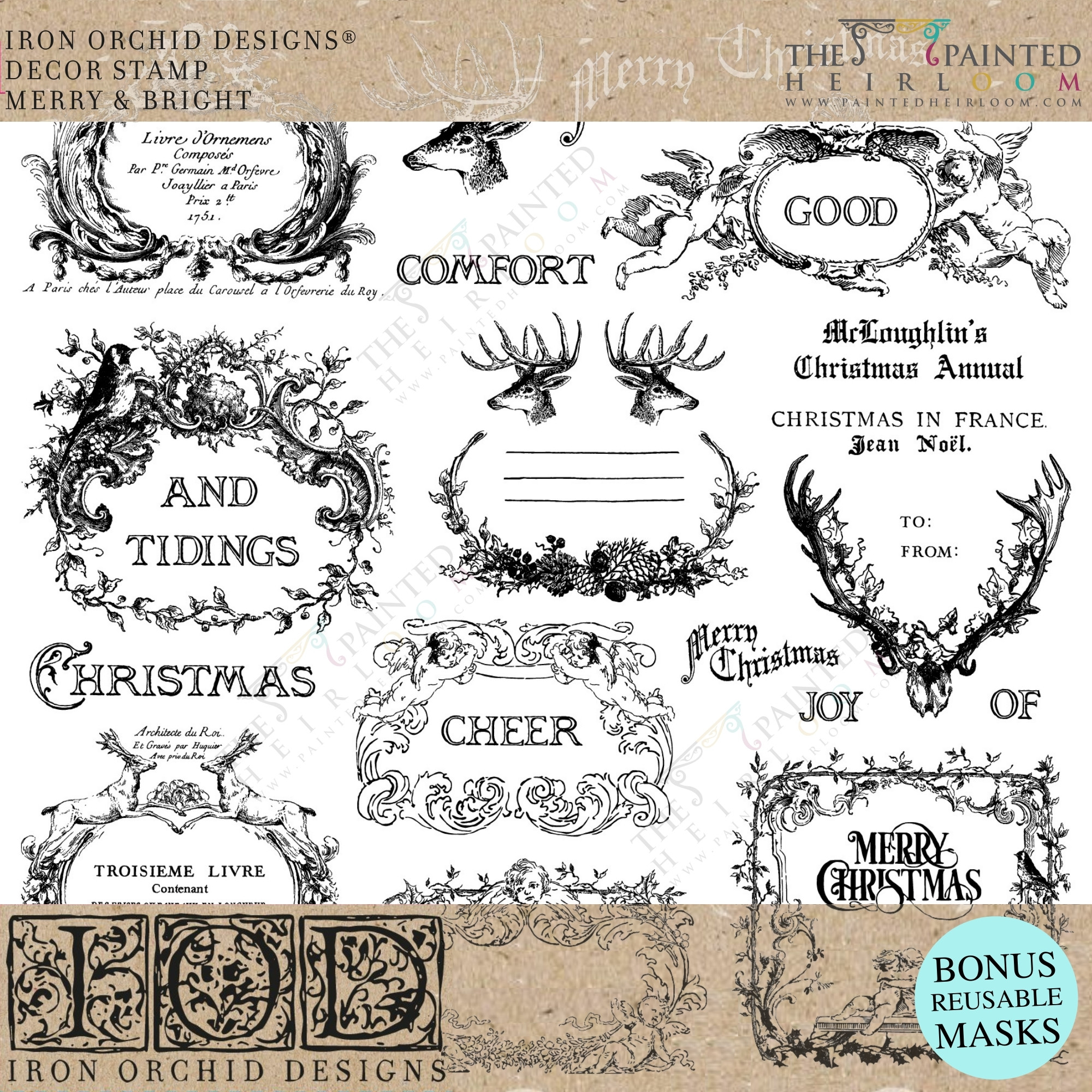 Merry and Bright Stamp (Limited Release)
IOD Merry & Bright is a 1-sheet stamp similar to the popular Crockery, but with a Christmas Theme! This stamp set is unique as most of the text within the frames are actually separate stamps themselves! Mix and Match to your hearts content!

One 12" x 12" sheet with a total of 27 individual stamps!
Buy Merry and Bright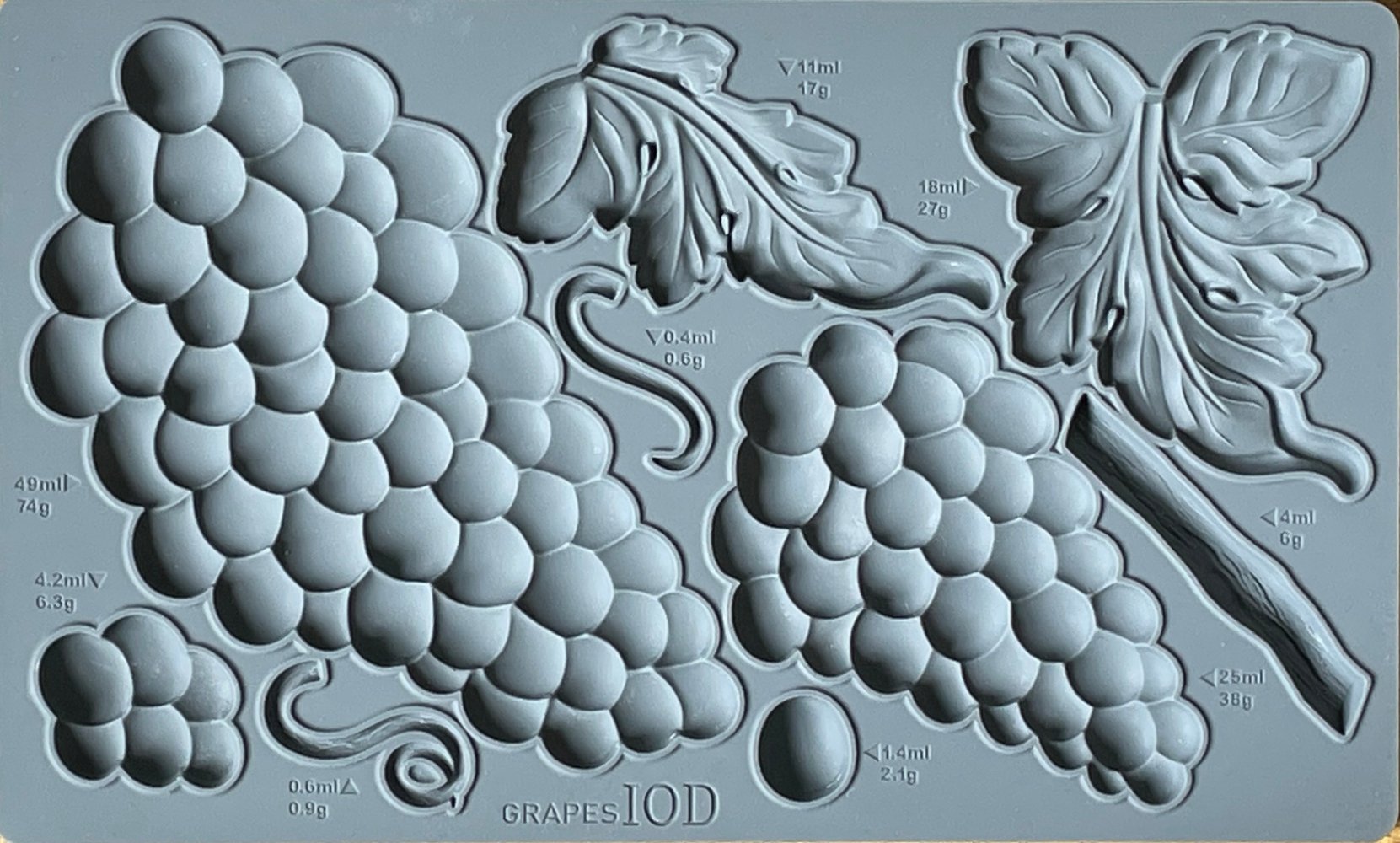 Grapes Decor Mould
The new IOD Grapes Decor Mould contains 9 unique moulds of grapes, stems, and leaves
Silicone Mould Dimensions: One single 6" x 10" mould.
Buy Grapes Mould