The Painted Heirloom News and Blog
• Vonda Youngkin • Christmas 2023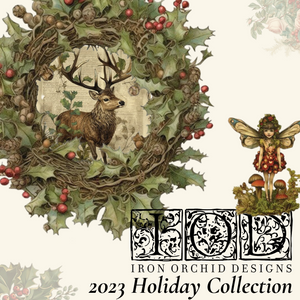 UPDATE:  Pups, Kitties, Portobello Road, Holly Glen & Candy Cane Cottage on-hand physical stock has sold out. MORE ARE ON ORDER of all 6 products, with an ETA of on or about SEPTEMBER 13. RESERVE yours now by Pre-Ordering. Please note if a Pre-Order item is ordered with In-Stock item, entire order will be held until Pre-Order item received. If you wish them to ship separate, please order separate. Thank you. Now available for ordering and shipping - ALL LIMITED RELEASE - 3 new Moulds, 4 new Stamps, and 3 new Transfers. Shop the entire IOD 2023 Holiday Collection by...
---
• Vonda Youngkin • Fusion Summer 2023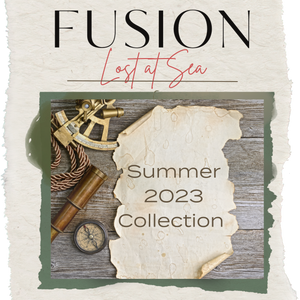 Click here (or below) to shop and PRE-ORDER the brand new Summer 2023 Lost at Sea Collection by Fusion Mineral Paint. Or, you can shop them in the All Fusion Paint Color Collection (they'll be at the top!) Pictures coming soon, as Fusion is not releasing the photos until after the reveal. NOTE:  Available for PRE-ORDER only.  I have the paint in stock, but Fusion is restricting JUNE 17 through JUNE 23 to PRE-ORDERS only, allowing us to ship to customers on JUNE 24. If your order contains a PRE-ORDER item, your entire will be held until the PRE-ORDER item ships -...
---
• Vonda Youngkin • Summer 2023
Click Here to shop the IOD - Iron Orchid Designs Summer 2023 Collection.
---
• Vonda Youngkin • fan deck • fusion • fusion mineral paint • true color card
  Stop waxing chalk, and paint with Fusion! Can Fusion seriously do everything chalk paint can do?  Yes, and more! Fusion Mineral Paint... Has a built-in top coat, so it does not require wax or a sealer, Self-levels with minimal texture and brushstrokes, Is both water-proof and stain-proof, Can easily be distressed, Is UV Resistant, so it can be used outdoors, and Can Chalk-paint can't say all that? "I sell Fusion Mineral Paint, Iron Orchid Designs Decor Transfers, Moulds, and Stamps, and refinished furniture.  Like everyone, do my best to save money and time so I can spend both on my family. ...
---
• Vonda Youngkin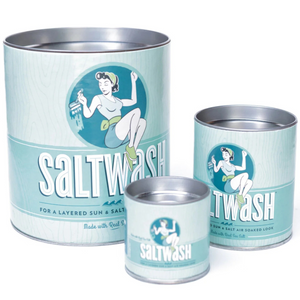 Transform any DIY project into a beachy, weathered masterpiece with Saltwash Paint Finish. Easily mix our powder with your favorite paint to create a faux saltwash effect that adds personality and character to any surface. Get the look of years of natural weathering in a fraction of the time. Click here to buy Saltwash!   Available in 3 sizes, Saltwash powder is a product invented to create a unique weather worn, layered sun and salt air soaked look in just three quick steps. Saltwash powder is made with real sea salt so you will notice it dries quickly and has great adhesion. It can be...