The Painted Heirloom News and Blog
• Vonda Youngkin • Milk Paint • ultra
I've made the tough decision to no longer to sell Milk Paint by Fusion, Homestead House Milk Paint, or related products.  It's a great product, but it's time to clear it out to make room for another product!  This sale will continue while supplies last! Buy ONE Milk Paint Product, Get Equal/Lesser SECOND Milk Paint Product for absolutely FREE! NO CODE REQUIRED! ** CANNOT BE COMBINED WITH OTHER DISCOUNTS ** How?  Add 2 Milk Paint Products to Cart, and an equal or lesser value will automatically be discounted to FREE! Sale Includes: Milk Paint by Fusion Milk Paint by Fusion Fan...
---
• Vonda Youngkin • Christmas 2023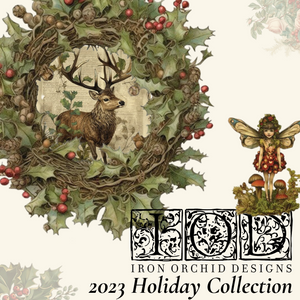 UPDATE:  Pups, Kitties, Portobello Road, Holly Glen & Candy Cane Cottage on-hand physical stock has sold out. MORE ARE ON ORDER of all 6 products, with an ETA of on or about SEPTEMBER 13. RESERVE yours now by Pre-Ordering. Please note if a Pre-Order item is ordered with In-Stock item, entire order will be held until Pre-Order item received. If you wish them to ship separate, please order separate. Thank you. Now available for ordering and shipping - ALL LIMITED RELEASE - 3 new Moulds, 4 new Stamps, and 3 new Transfers. Shop the entire IOD 2023 Holiday Collection by...
---
• Vonda Youngkin
Fusion Quickie. Next restock ETA September 7, 2023.  Fusion has been very slow to ship. IOD Quickie. Next restock ETA September 5 (new release) and September 6 (regular restock). Jingle, Baubles, Blitz, and Christmas Valley SOLD OUT and will not be restocked. Holly Lane is still available with limited quantities! To be emailed when a specific color/product is back in stock, go to that product, and click the heart associated with that product to add it to your Wishlist.  Make sure you include your email address so you will be emailed!   To be emailed when a specific color/product is back in stock, go to...
---
• Vonda Youngkin • Fusion Summer 2023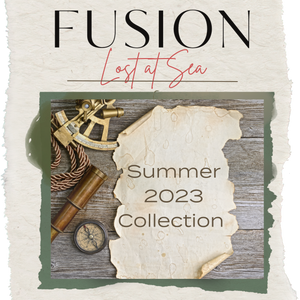 Click here (or below) to shop and PRE-ORDER the brand new Summer 2023 Lost at Sea Collection by Fusion Mineral Paint. Or, you can shop them in the All Fusion Paint Color Collection (they'll be at the top!) Pictures coming soon, as Fusion is not releasing the photos until after the reveal. NOTE:  Available for PRE-ORDER only.  I have the paint in stock, but Fusion is restricting JUNE 17 through JUNE 23 to PRE-ORDERS only, allowing us to ship to customers on JUNE 24. If your order contains a PRE-ORDER item, your entire will be held until the PRE-ORDER item ships -...
---
• Vonda Youngkin • Summer 2023
Click Here to shop the IOD - Iron Orchid Designs Summer 2023 Collection.