INTRODUCING FUSION'S NEW CRACKLED TEXTURE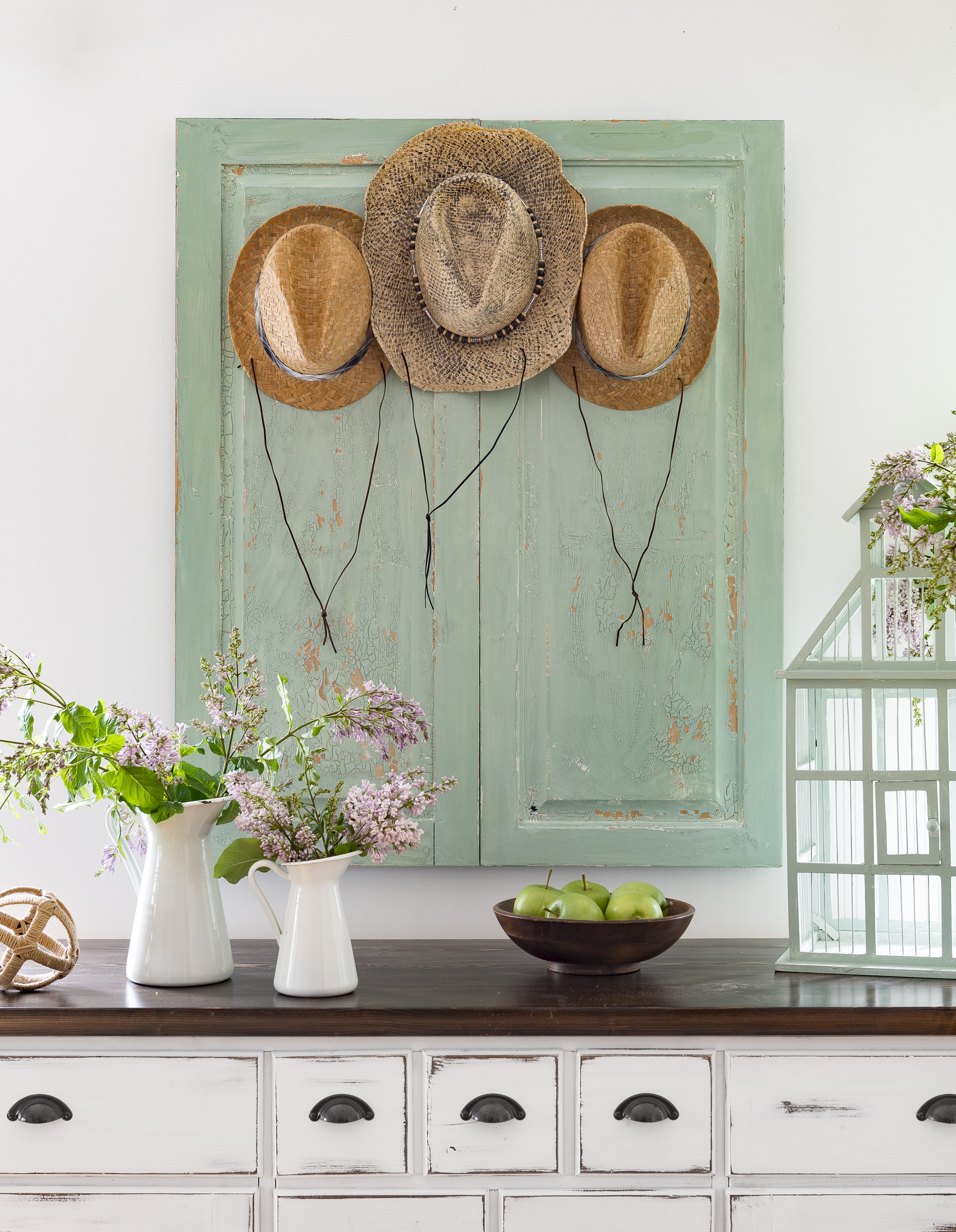 Looking for a way to create texture and depth in your piece? Well we have just the product for that! Introducing or NEW Crackled Texture. This base product creates cracks and crevasses on which you can add paint over top. It is best applied on a flat horizontal surface, as the product is self leveling. The thicker the application, the more defined the cracks will appear.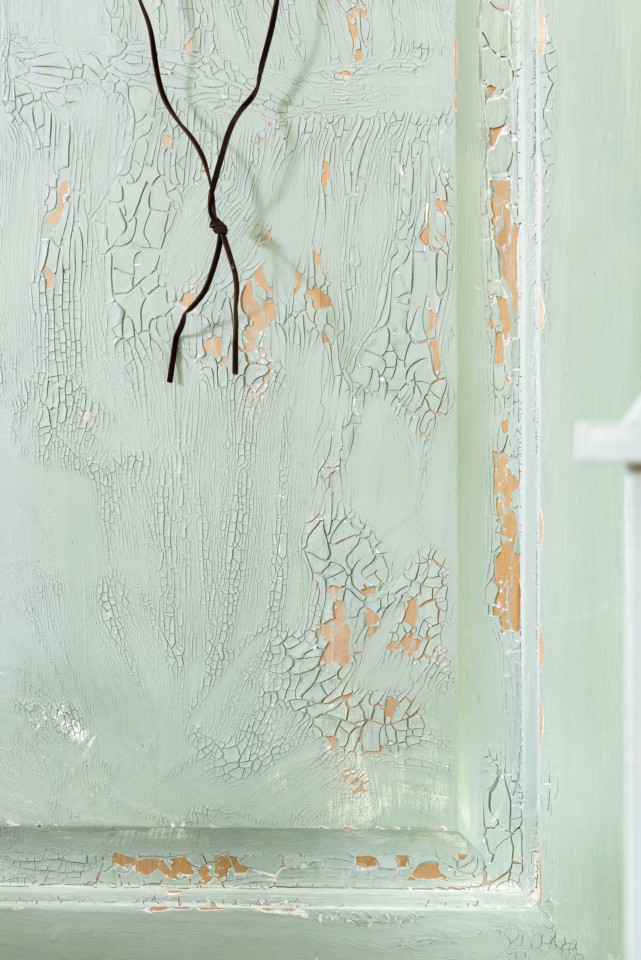 Putty Knife and/or chip brush
Scraper
Lint free rag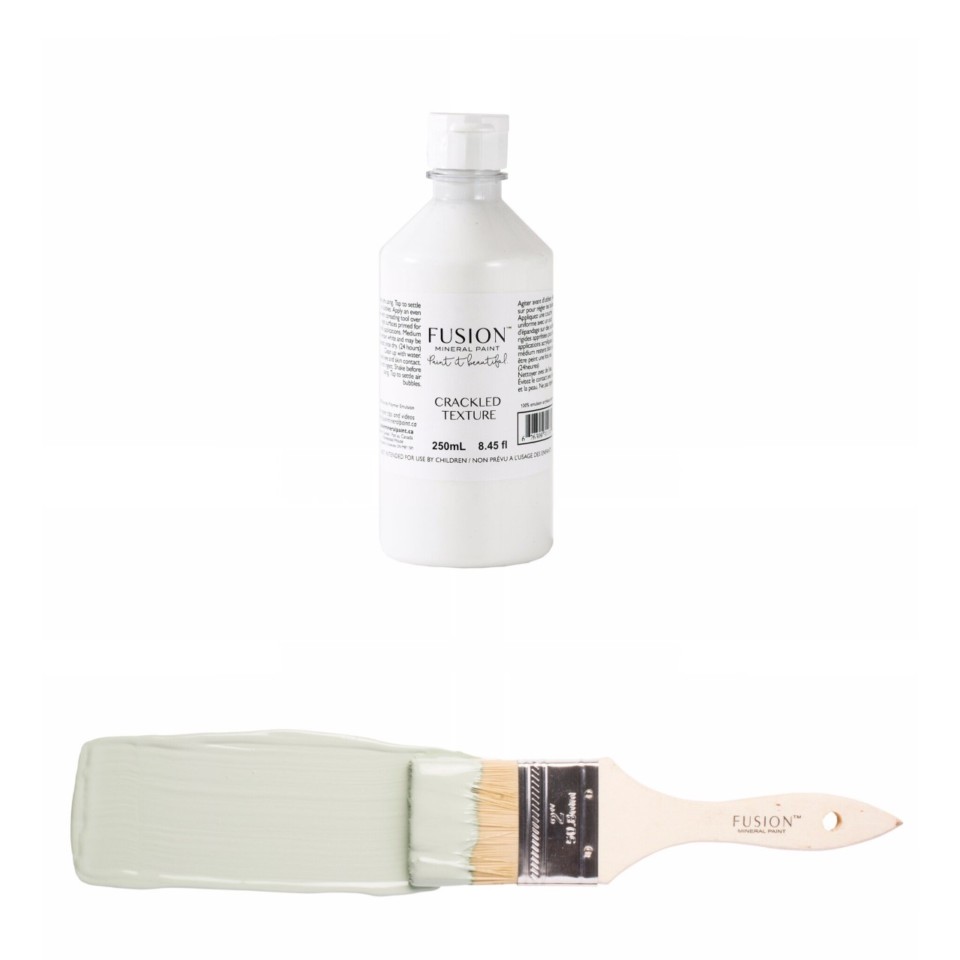 Steps:
1. Prep your surface as you would to paint with Fusion. Use TSP Alternative to clean ,then give your piece a light sand and removing excess dust using a lint free rag.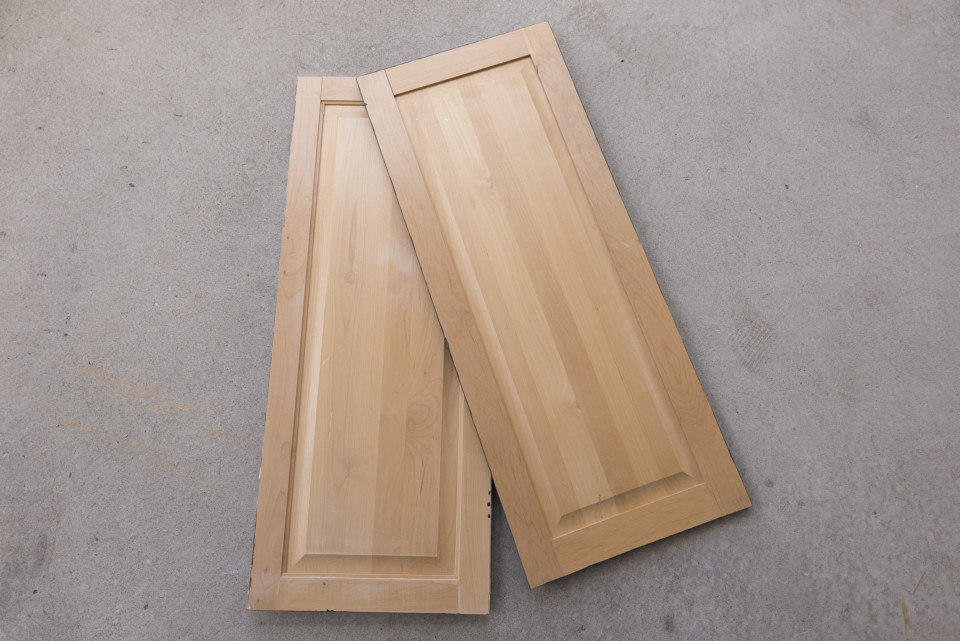 2. Pour a generous amount of the Crackled Texture medium over your surface.  Spread with a putty knife or chip brush.  (Note:  The thicker the layer, the larger your crackling will be.  Thinner layers will result in small cracks).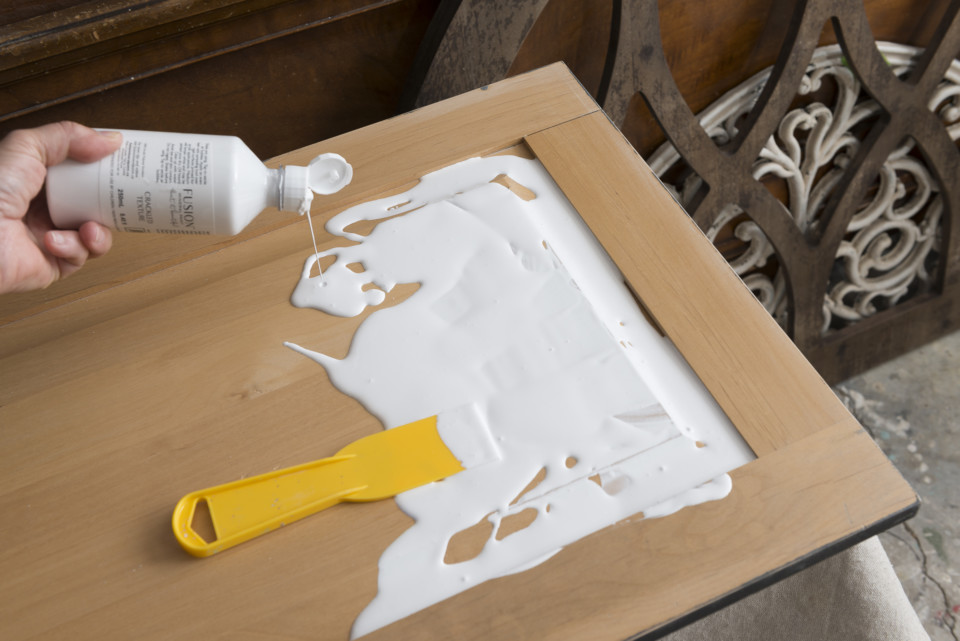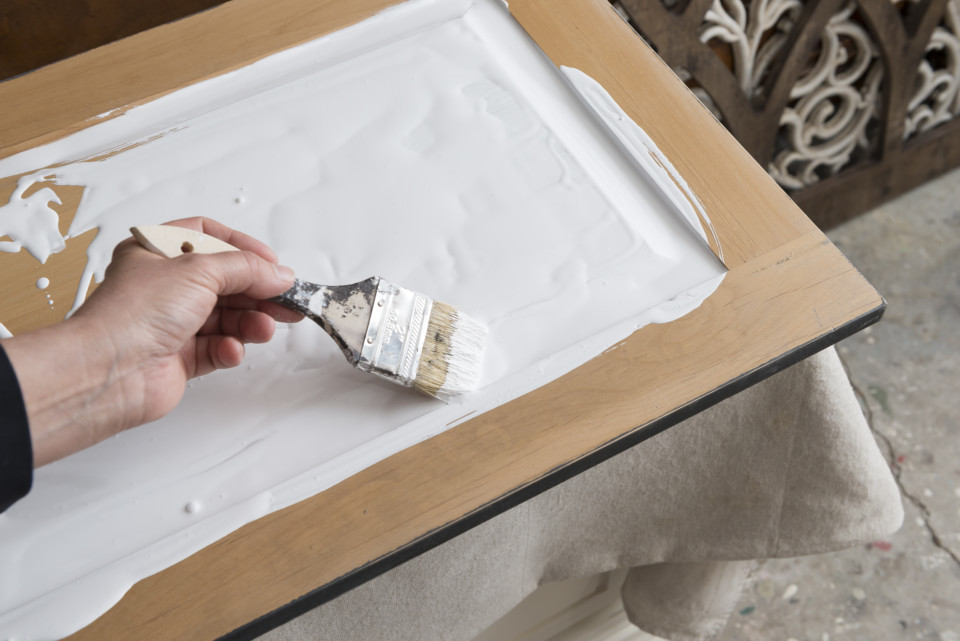 3. Allow to dry for 6-12 hours.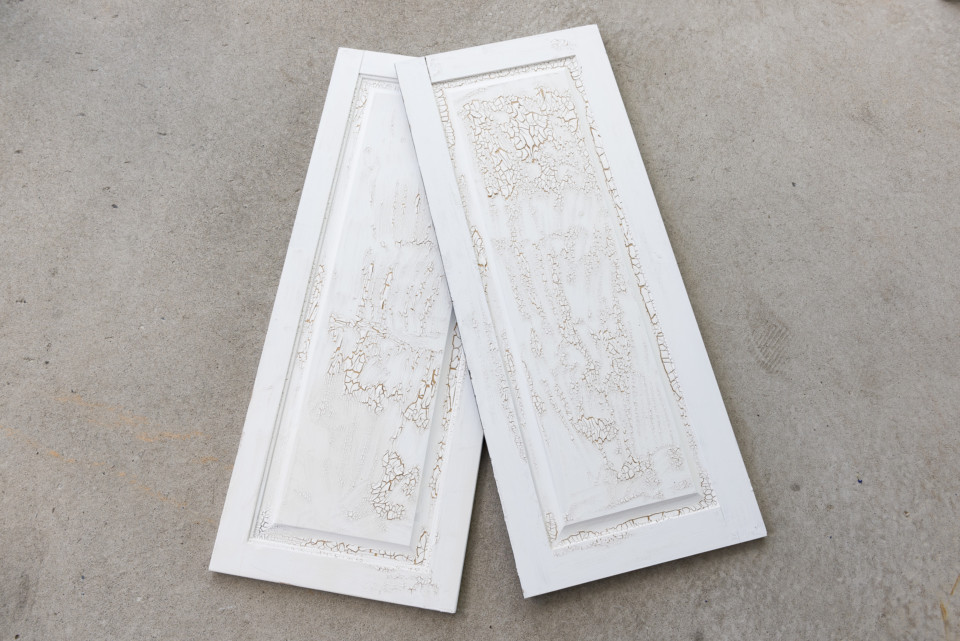 4. Paint over dried Crackled Texture with the colour of your choice.  We used the colour Brook and the Staalmeester Brush.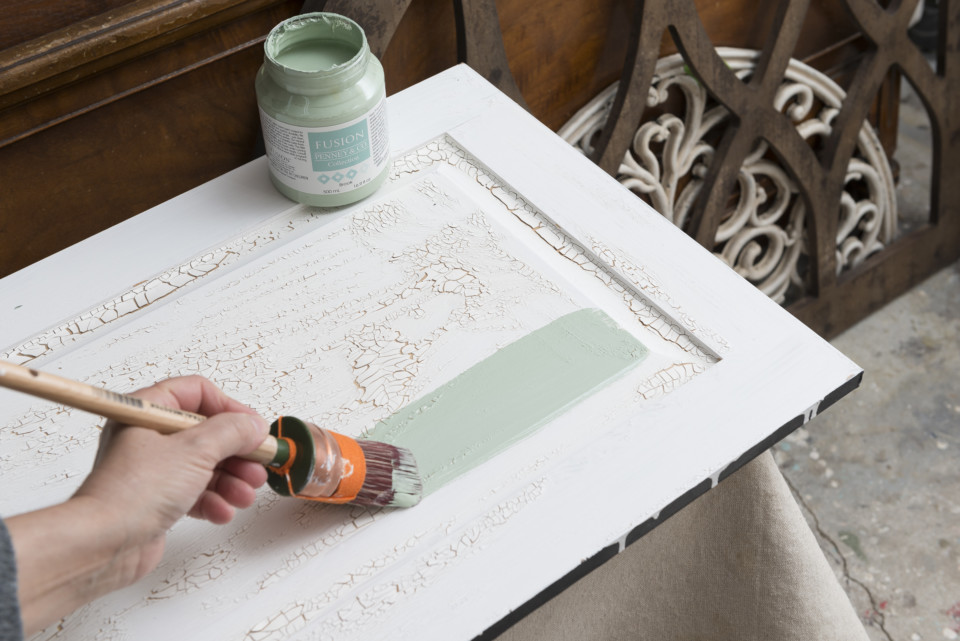 5. To add some nuances, you can add coloured wax.  We used Fusion's Liming Wax on this piece.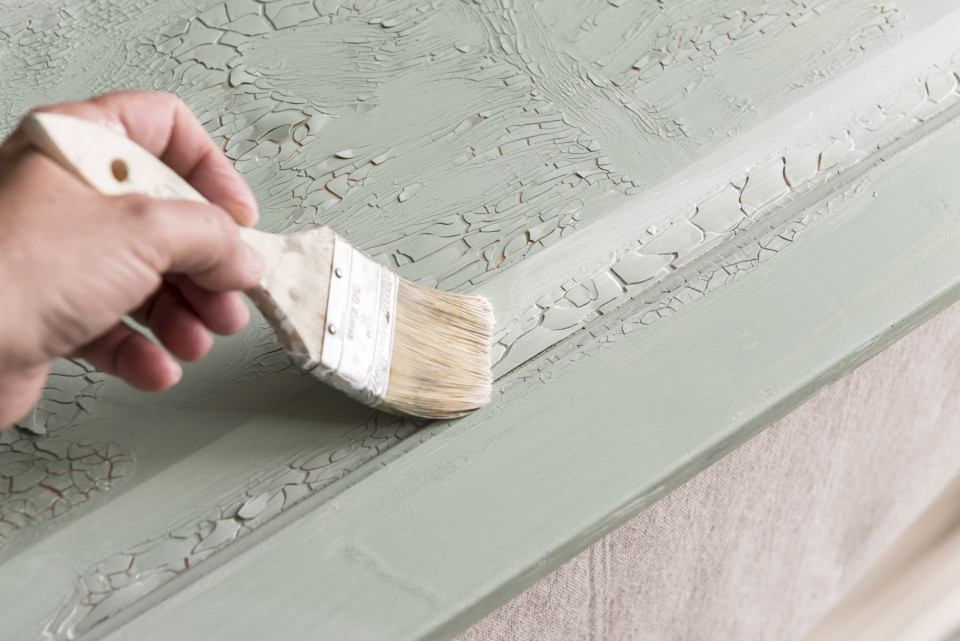 6. Then we distressed the painted Crackled door by scraping away some of the surface. This gives it an increased weathered look.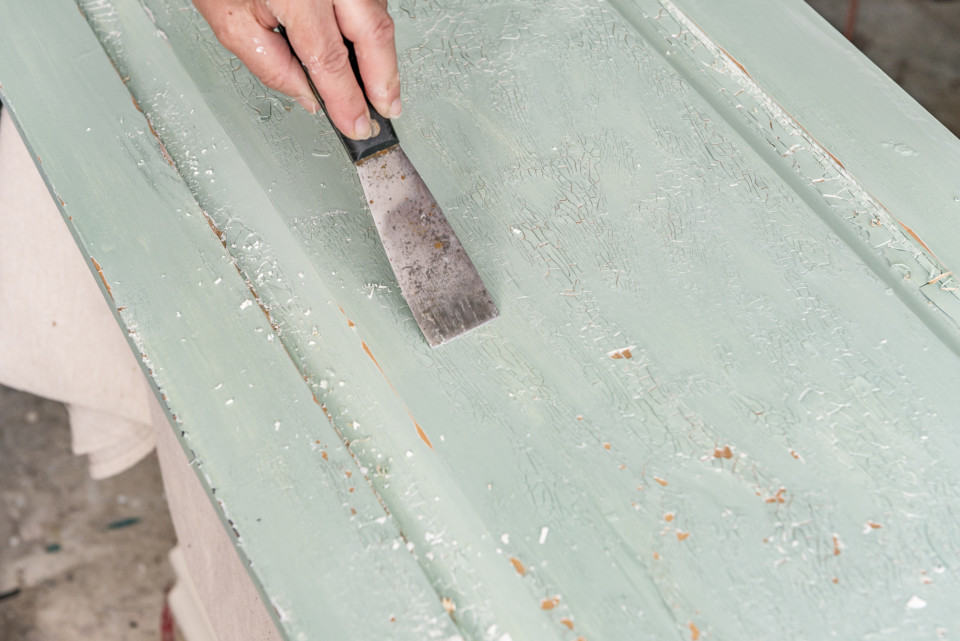 Then your piece is ready to stage and style for your space!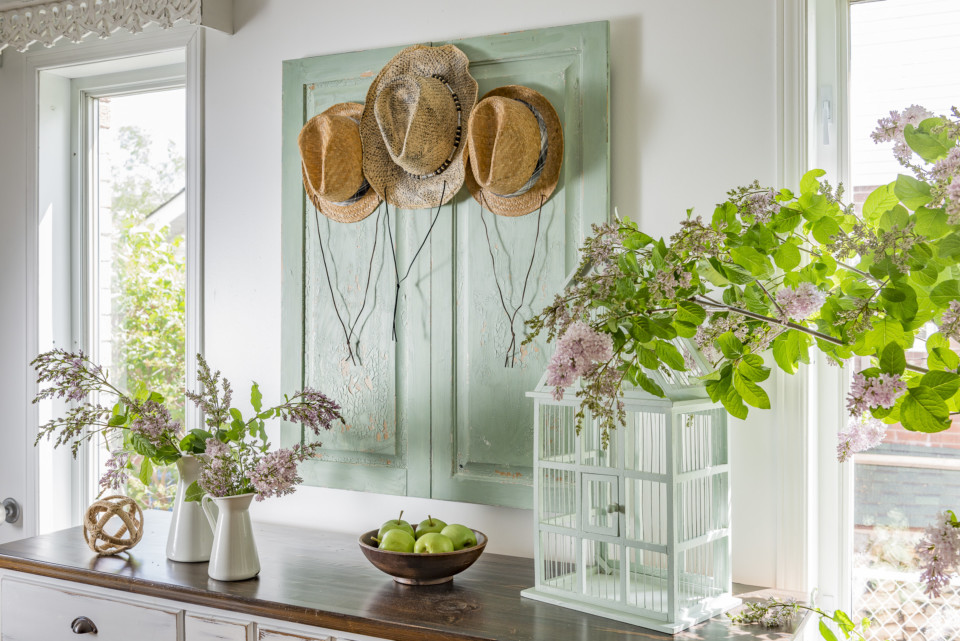 What will you use Crackle on? Leave your comments below! :)  ~Vonda