FEATURING 5 NEW COLORS FROM THE LISA MARIE HOLMES COLLECTION BY FUSION MINERAL PAINT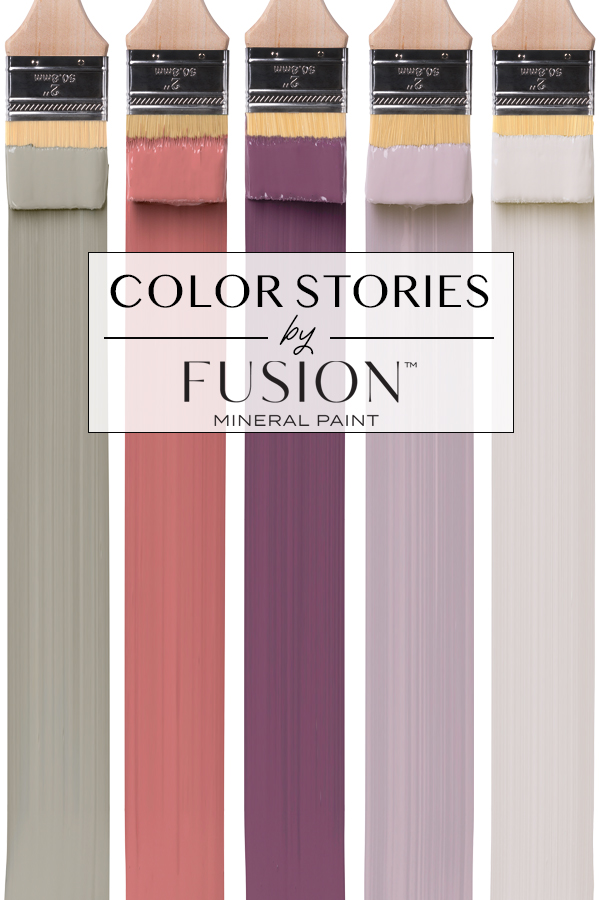 Surprise surprise, we're featuring all five of our brand new colors from our Lisa Marie Holmes paint collection in July's Color Story from Fusion Mineral Paint! These colors pair up in any combination with each other and when they're all together, it's a fun but serene atmosphere. These nature-based tones are soft and colorful, which is a nice combination in the summertime. You'll notice the additional notes of Fusion Mineral Little Lamb, Coal Black, a bit of Vintage Gold in the lamp. This palette is more like a bunch of colors as the base that you can add neutrals to as accents. So – totally backwards from the usual! But the response to our Lisa Marie Holmes collection has been so overwhelming, that we just had to dedicate a full month to it.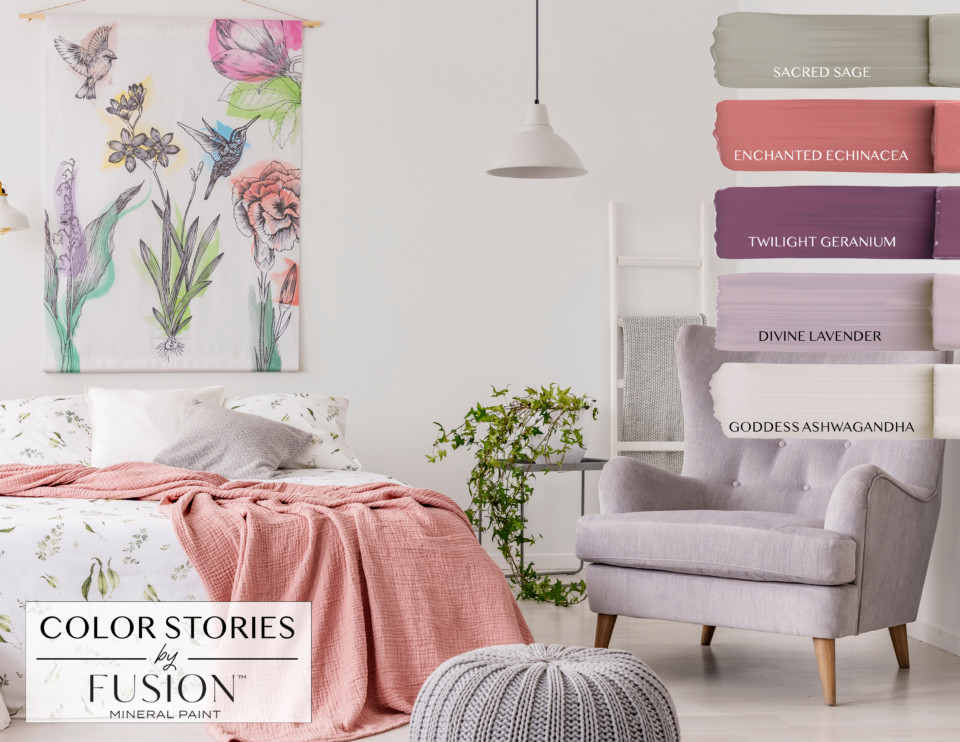 July's Color Story starts off with Goddess Ashwagandha as a backdrop – it's the perfect color to match just about every other color that exists! Divine Lavender can be seen on the cozy arm chair and knit pouf, complimenting the Twilight Geranium on the wall art. Enchanted Echinacea can be seen on the blanket and floral motif, with Sacred Sage making an appearance in every little accent across the room – from the duvet to the blanket. Lighting is everything with Sacred Sage! 
July's Color Story from Fusion Mineral Paint
Featuring the Lisa Marie Holmes Collection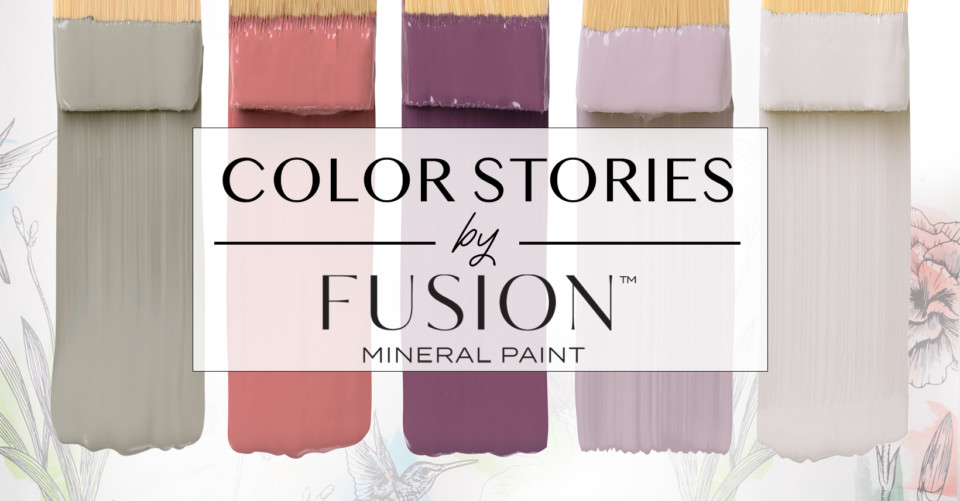 TWILIGHT GERANIUM.  Okay so you have been asking for this color for so long and we are so excited that it's finally here! Last year, we came out with a custom mix for Pantone's color of the year: Ultra Violet. Twilight Geranium is more plum-colored. A bit darker and redder, and with more navy than royal blue. You can truly imagine that this would be the color of geraniums at twilight. Keep this tone muted and soft by pairing it with soft greys like Little Lamb, or use it as a punch of color by combining with Picket Fence. 
GODDESS ASHWAGANDHA. This beautiful off-white neutral is completely unique to the Fusion line. It is a total chameleon color so it can go warm or cool; farmhouse or modern. It's more grey than Raw Silk but more cream than Lamp White. You totally have to try it to see what we mean! Goddess Ashwagandha will do amazing things with any of our Fusion colors but for a super modern, cool palette, try mixing with Midnight Blue. Looking for something warm? Share the space with some Lichen!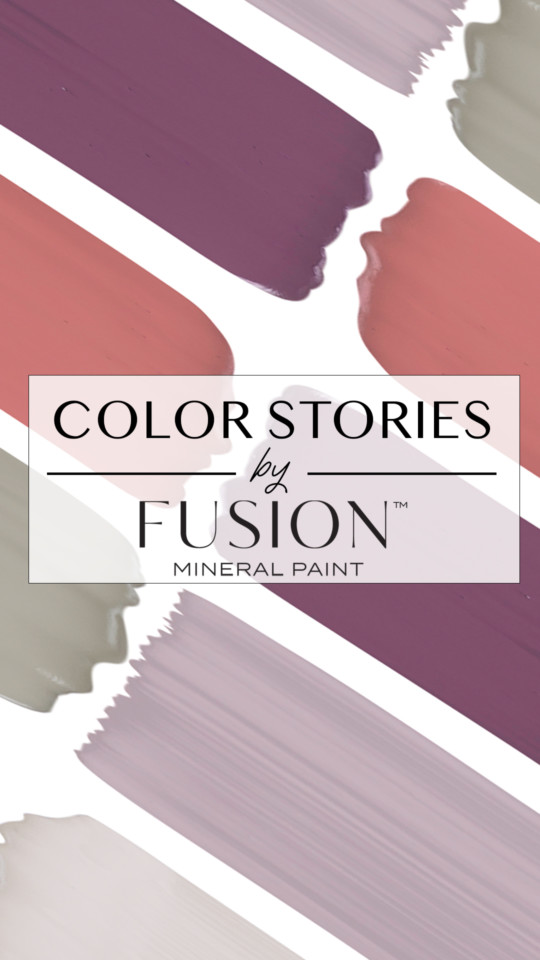 ENCHANTED ECHINACEA.  This dusty, rustic rose hue is another popular ask. It's more red than Damask, but more muted than Fort York Red. It's girly and fun, but also can act as a soft romantic color. To make it stand out on its own and sing, pair with any white. For a fun and retro vibe, add in some Bayberry and Vintage Gold!
SACRED SAGE.  This sage color is a grey with green undertone – lighter than Ash and not quite as green as Lichen. However, lighting plays a huge role in what this color really turns out as! Natural light can really bring out the soft green, but moody synthetic lighting brings out more of the cool grey. Try pairing this with other greens in our line like Bayberrry or Lichen to bring out more of the grey. To bring out the green, pair with whites or even something taupey like Putty.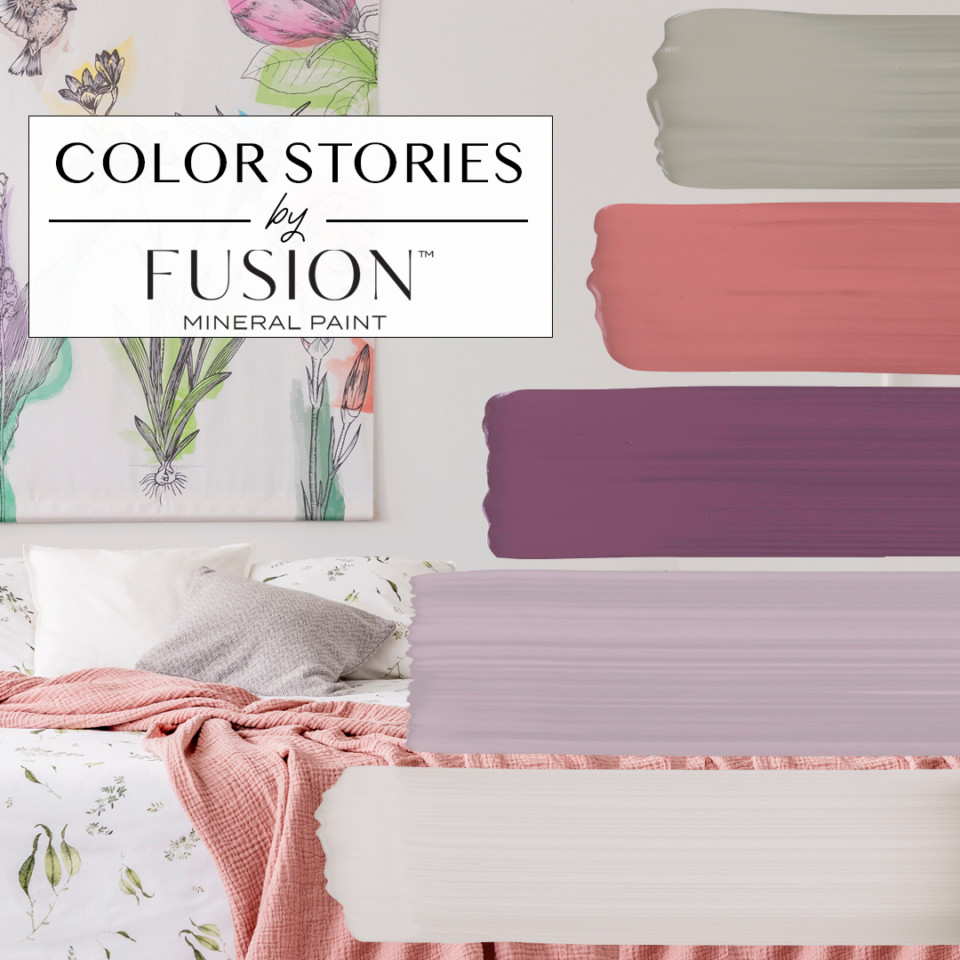 DIVINE LAVENDER.  There's not much that needs to be described when we talk about Divine Lavender – it truly is divine and lavender! This bright but pastel purple is one that we've been trying to custom mix for years but now we don't have to! For a calming and nature-inspired atmosphere, try pairing with Inglenook. For a bold and bright room, pair with Liberty Blue and Midnight Blue!
We know you've been eager to see these colors on more projects and we have a new tutorials coming up for every color in our Lisa Marie Holmes collection this month. And we've been seeing a ton of furniture makeovers popping up from our Fusion Merchants, painters and bloggers out there. So make sure you're following us on social media to keep in the loop!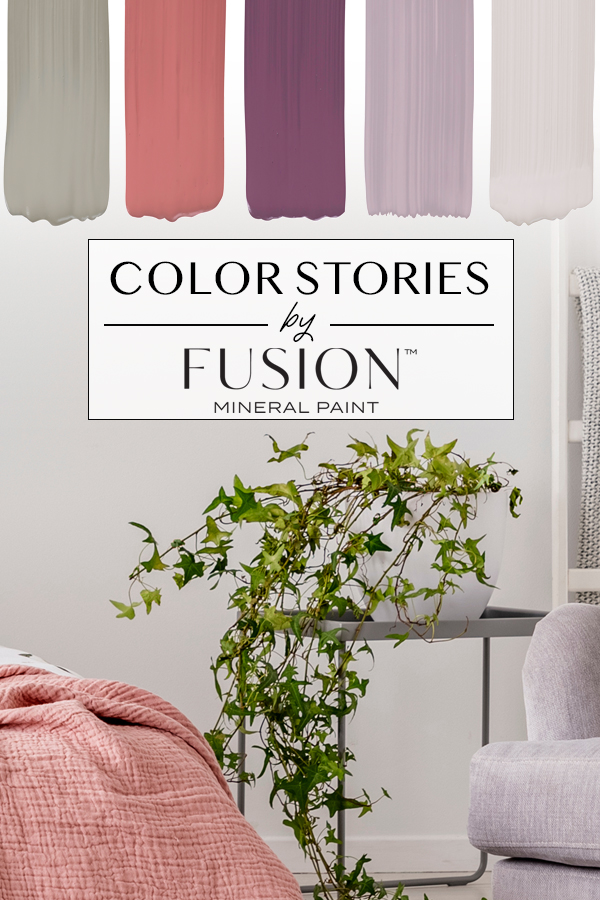 CONNECT WITH FUSION MINERAL PAINT
Our Paint it Beautiful Facebook group
If you need something to tide you over in the meantime, pick up a copy of our Special Edition Magazine! It features 5 new projects in all of the new colors as well behind scenes magic of how the collection came to be.