MARCH'S COLOR STORY FROM FUSION MINERAL PAINT
ALGONQUIN, PLASTER, RAW SILK, PRAIRIE SUNSET, and MUSTARD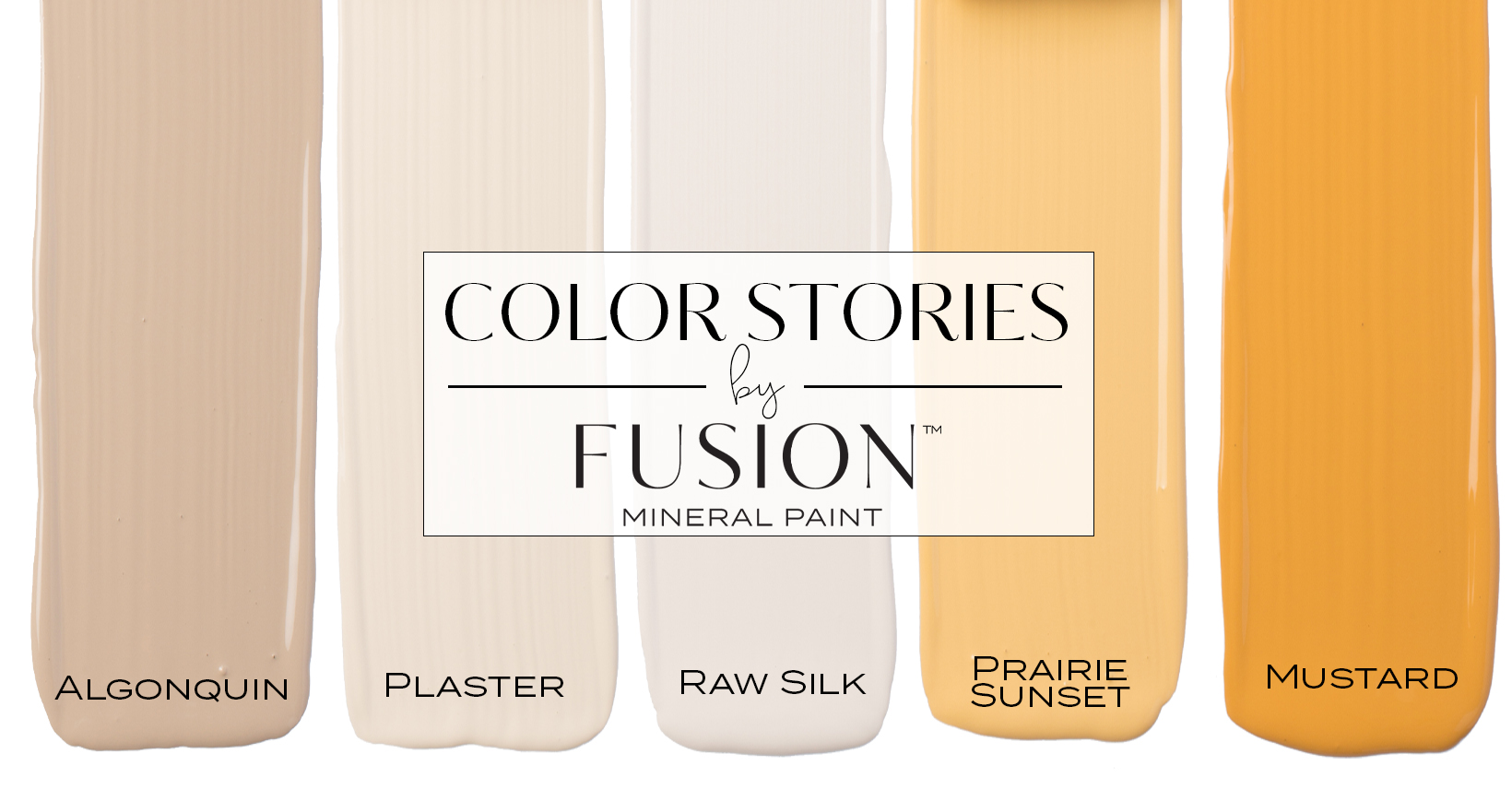 March's Color Story from Fusion Mineral Paint is inspired by what else? Spring! It's been a long, cold winter here in Toronto, ON (Canada), so we wanted to use this month's color story to forget about winter and focus on what's next – warmer weather and lots of sunshine! Cue the bright colors! The yellows that remind us of flowers blooming and the light neutrals that keep everything clean and bright. March's Color Story from Fusion Mineral Paint is sure to brighten up your mood.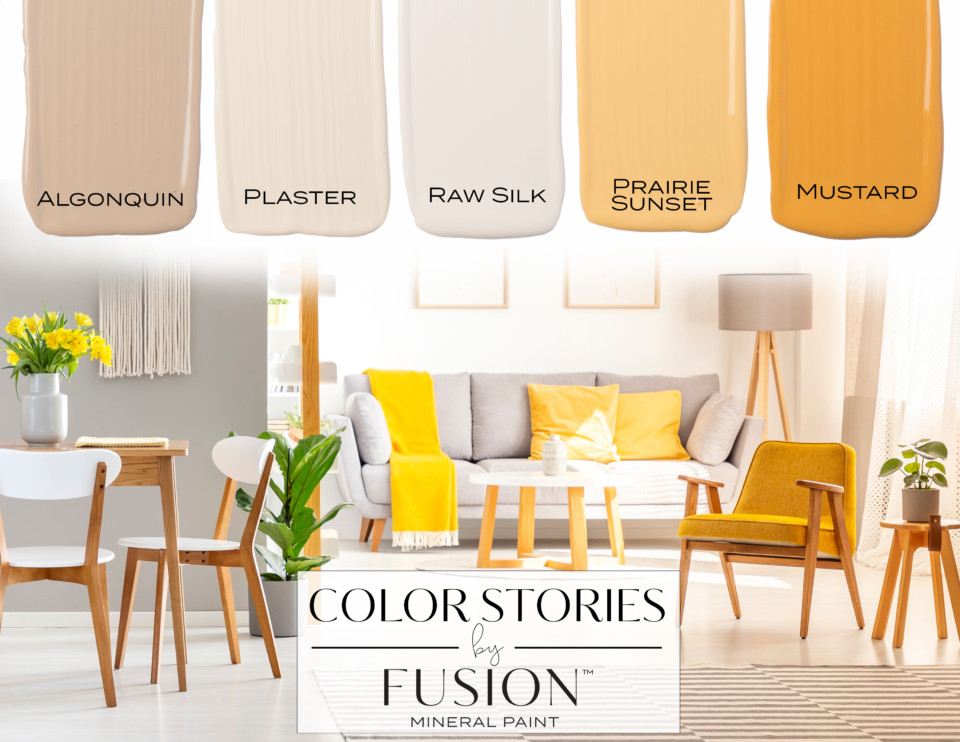 MARCH'S COLOR STORY FROM FUSION MINERAL PAINT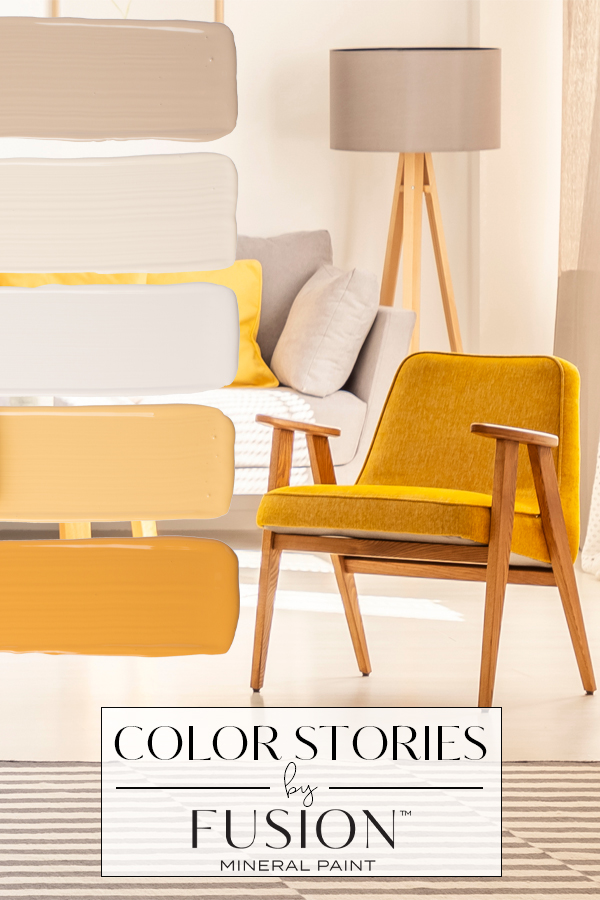 Yellow is associated with happiness and that's exactly how we feel when we look at March's Color Story.  It has everyone's favorite off white – Raw Silk – plus some great warm neutrals: Algonquin and Plaster. With that extra hit of Prairie Sunset and Mustard, this palette keeps us warm and happy inside, even when the wind is howling outside!
We know yellow is often a difficult color for people to integrate into their decor, but we can learn a lot from last month's palette in terms of adding it in as an accent color. In the image of March's Color Story, you can find a Prairie Sunset accent in the daffodils, the throw and the toss pillows on the couch. Mustard gets a statement piece, but that's because Mustard is actually a little bit closer to a neutral than Prairie Sunset, so you can do a bit more with it like the chair in the photo. Then we have warm neutrals to compliment the yellows, in Algonquin, Raw Silk and Plaster.

LET'S TAKE A WALK AND EXPLORE MARCH'S COLOR STORY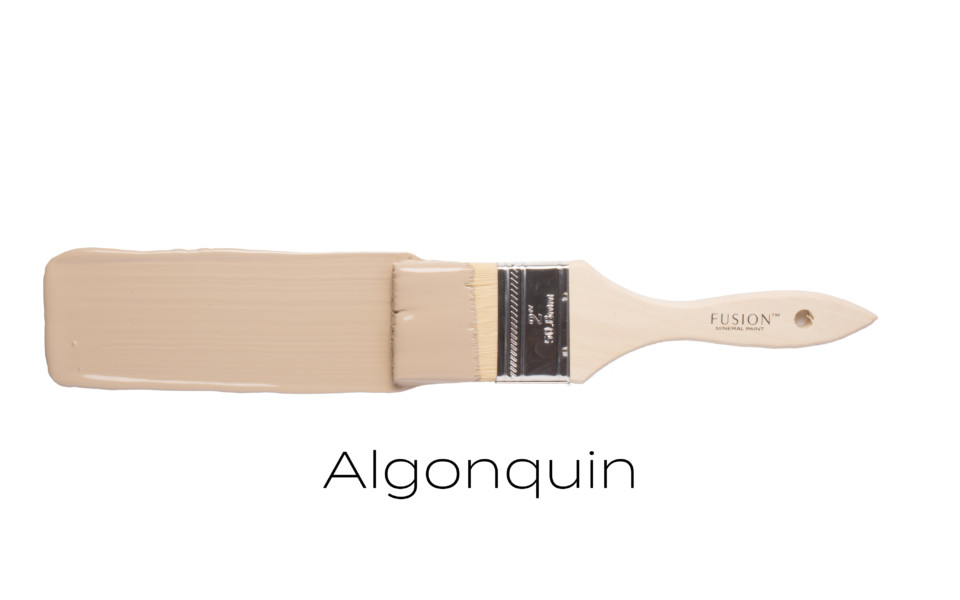 Algonquin: Our most popular deep taupe tends to change its color tone depending on the lighting situation. This earthy tone can be paired with various colours to add depth to any piece. Algonquin is a sophisticated and humble neutral that can give any other color the spotlight, but can also grab the attention when added to the right piece. Algonquin is originally from the Canadiana collection of Homestead House Paints, a tribute to one of the indigenous tribes of Canada that continue to live in Ontario and Quebec.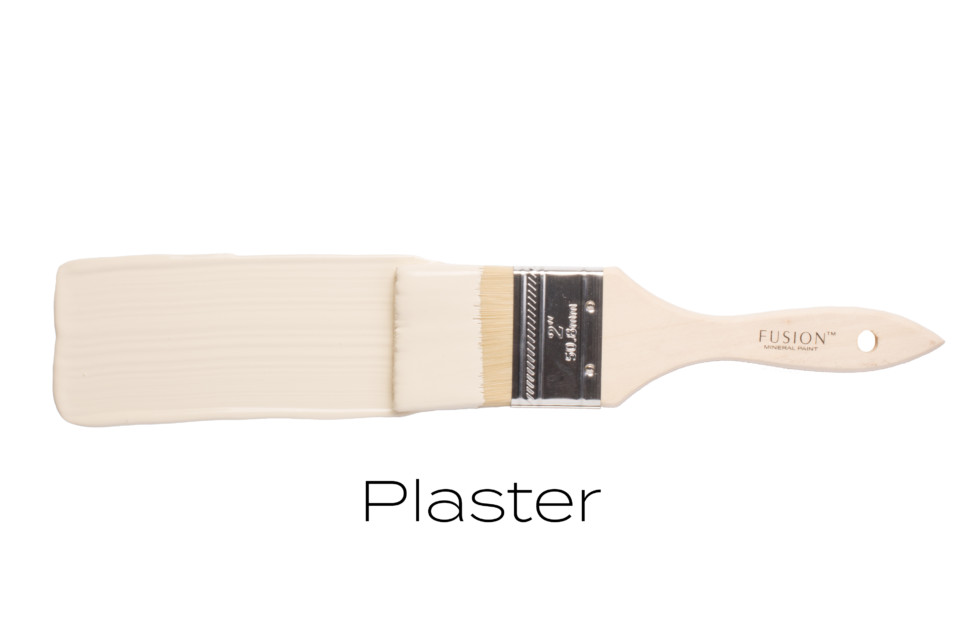 Plaster: This color is a generously soft sand, not too white and not quite beige.  A beautiful neutral for anywhere in your home. Plaster is a calm off white that is the perfect subtle addition to any palette.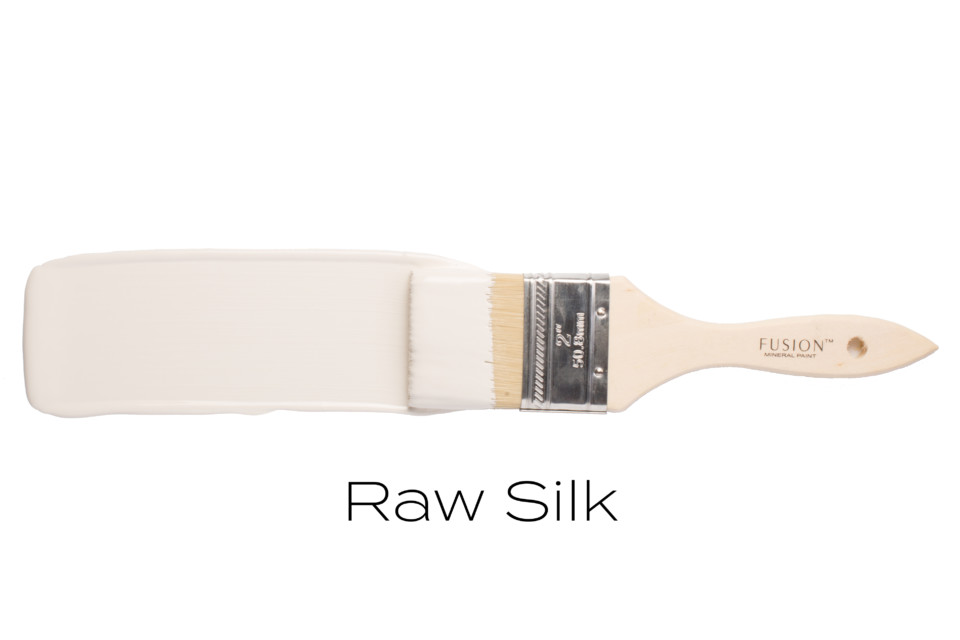 Raw Silk: A warm white with barely a hint of yellow and just a touch of grey. This white adds a sense of simplicity in every element and it's easily one of our top selling colors. Raw Silk was Jennylyn's favorite even before it was a Fusion color. It was originally part of Homestead House's 'Craftsman Collection', which was inspired by the textures and tones of classic construction and design elements. It is the most neutral off-white you could ever find, matches just about everything and fits into any design aesthetic.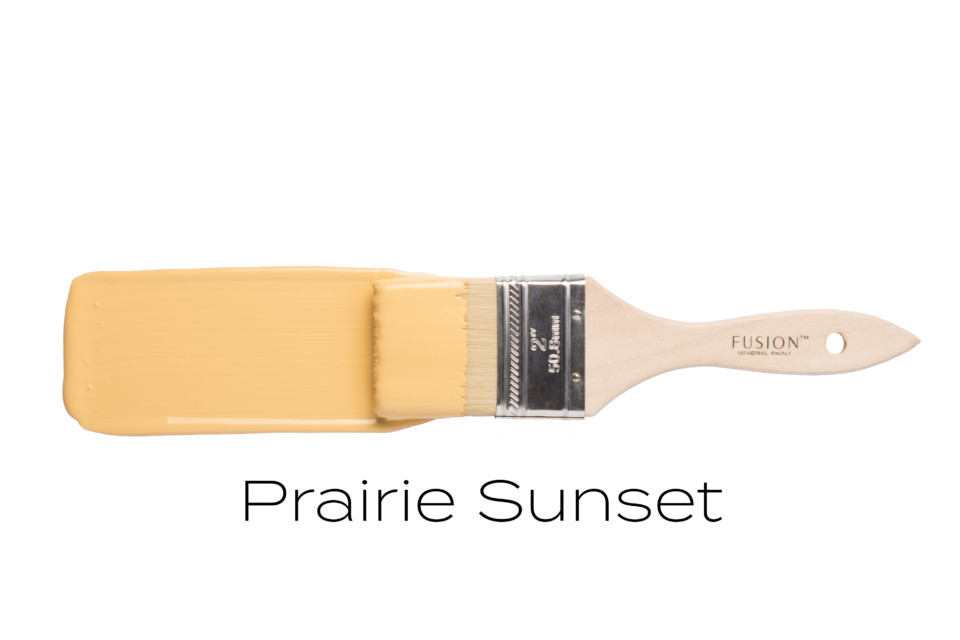 Prairie Sunset: Our cheerful warm yellow, it's so vibrant yet flexible enough that it can be used with just about any other color.  This is another Homestead House original from the Canadiana collection and if you've ever been to the Canadian prairies you can certainly see why – fields of gold!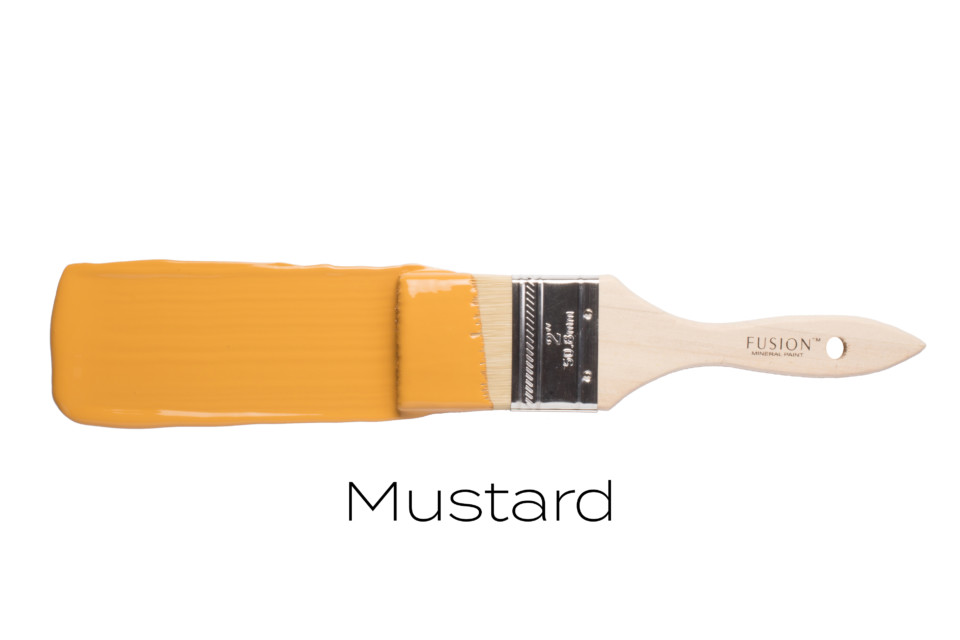 Mustard: Warm and golden, this tarnished gold adds luxury, depth and character to any piece. Mustard is a rich, deep yellow, and can almost be considered a jewel tone. It is perfect as both a bold statement and as a darker neutral.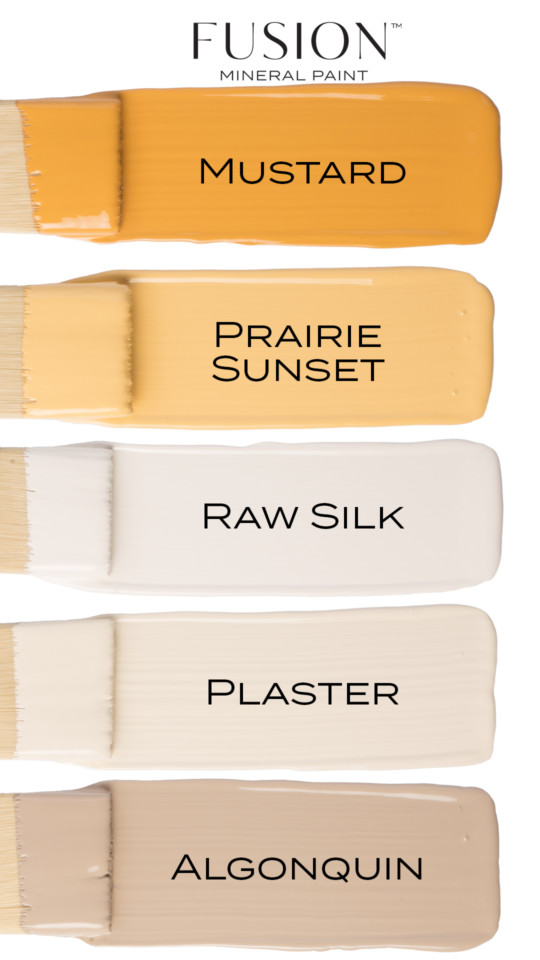 Celebrate Spring a little early with March's Color Story from Fusion Mineral Paint and share it with your friends to keep the joy spreading!
And remember to use the hashtag #PaintItBeautiful and #FusionMineralPaint to share your projects!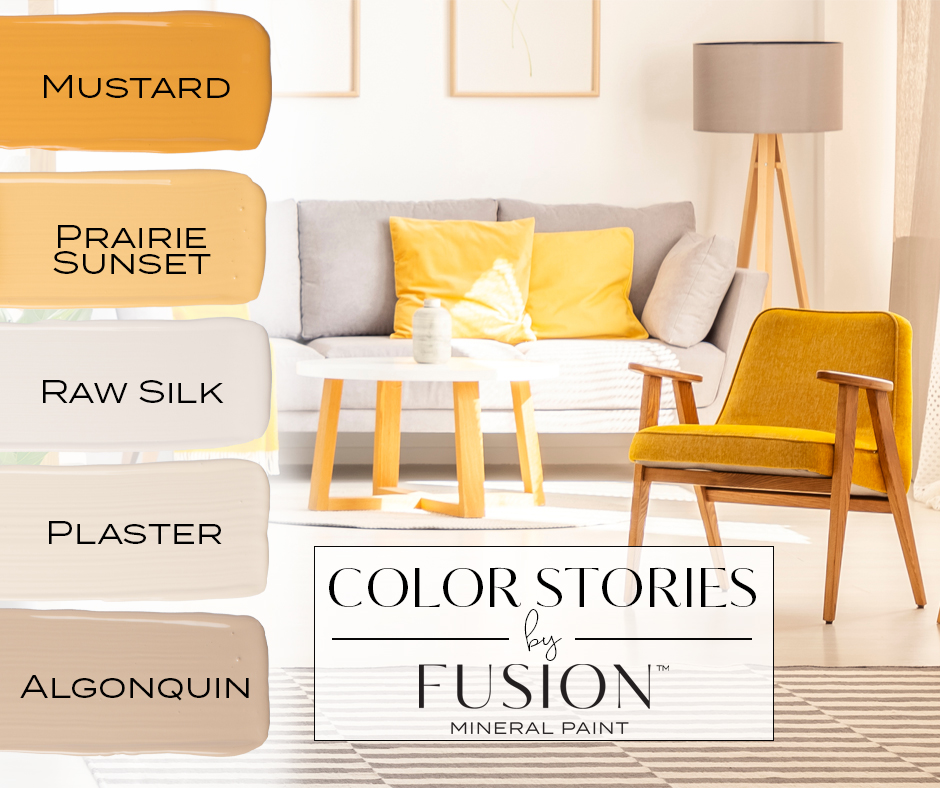 PIN IT FOR LATER!