TRANSFORM THE EXTERIOR OF YOUR HOME WITH PAINT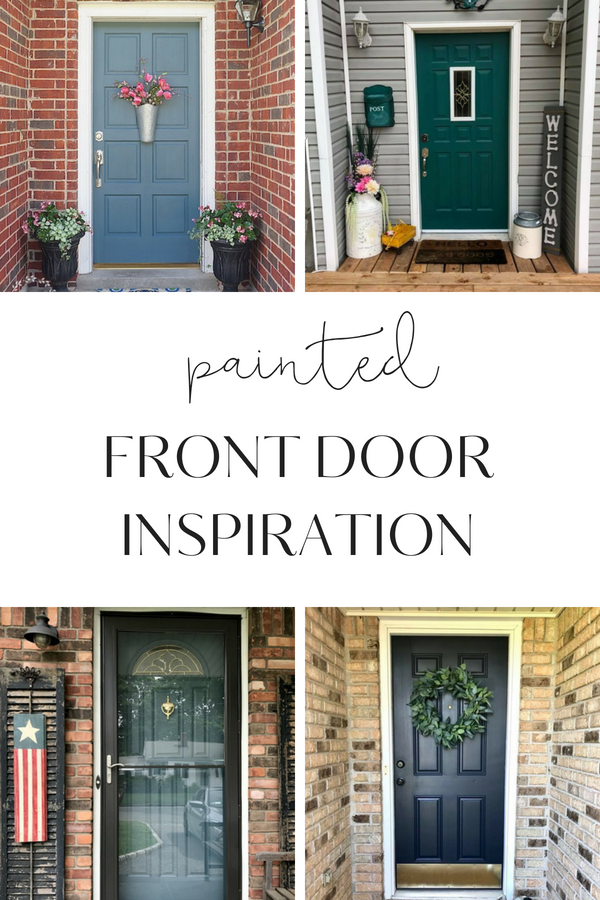 The weather is great and everyone is outside enjoying the sunshine! Why not take advantage of this time of year to give your exterior doors a refresh? It's a super easy way to brighten up your space and give your home an updated look, without a heavy price tag. Today we are sharing inspiration for how to spruce up the exterior of your home with painted door inspiration – with you got it… Fusion Mineral Paint!
Why Fusion for your exterior doors?
Fusion Mineral Paint is manufactured with the highest quality, finely ground, natural mineral pigment. That means you will not get a better depth of color or coverage from any other paint. 
Because we use real mineral pigments, our paint is also naturally UV resistant and your color will not fade over time!
And what better way to get you inspired than to show some great Before and After's shared by our Paint it Beautiful

 

members and bloggers. We've rounded up some amazing transformations to help you to visualize your exterior door.
Are you ready? Let's get to it! 
FUSION MINERAL PAINTED DOOR INSPIRATION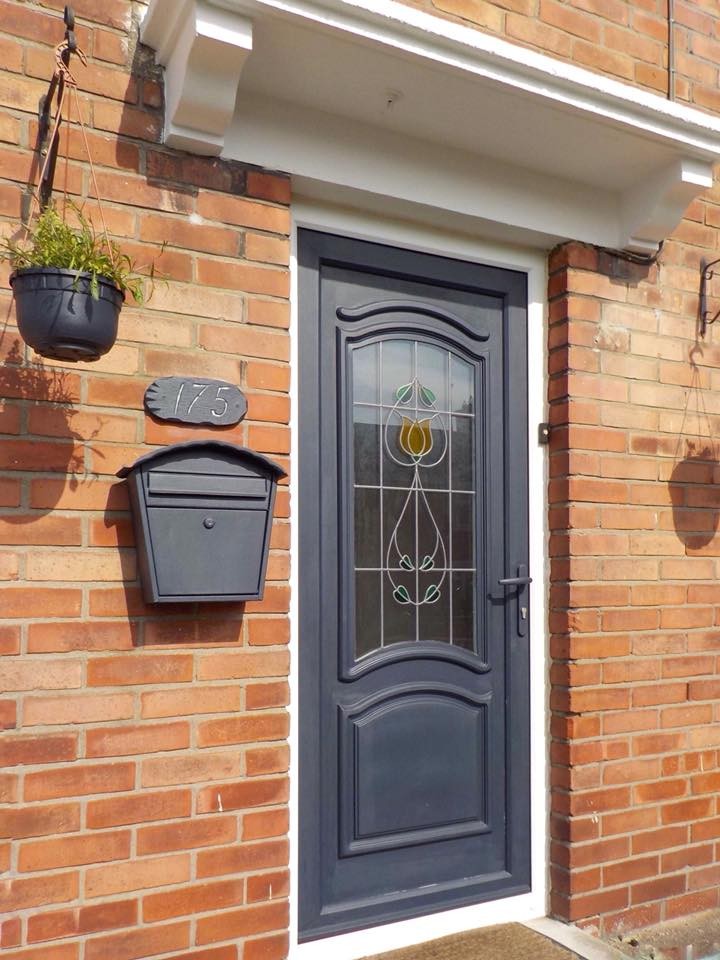 Door, mailbox and hanging pot all painted in Midnight Blue by Eimear de Souza. Image via Revamped Furniture and Home in Ireland.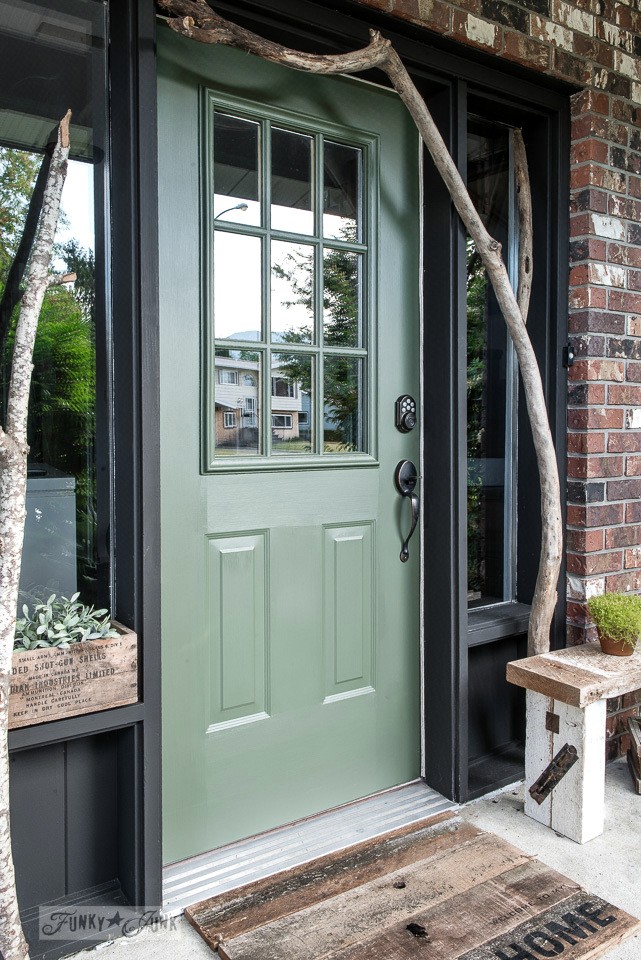 This beauty above was painted in Fusion Bayberry by Donna from Funky Junk Interiors.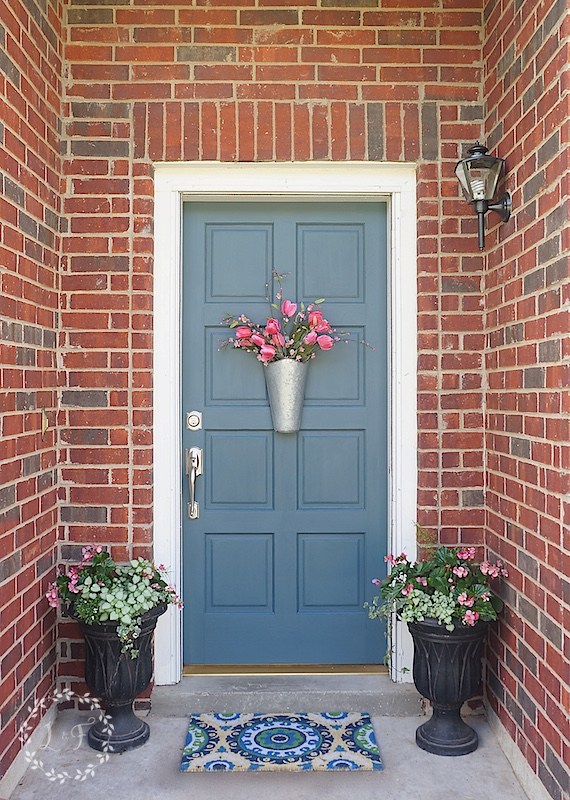 Homestead Blue front door by Melanie at Lost and Found Decor  (with her tutorial as well!)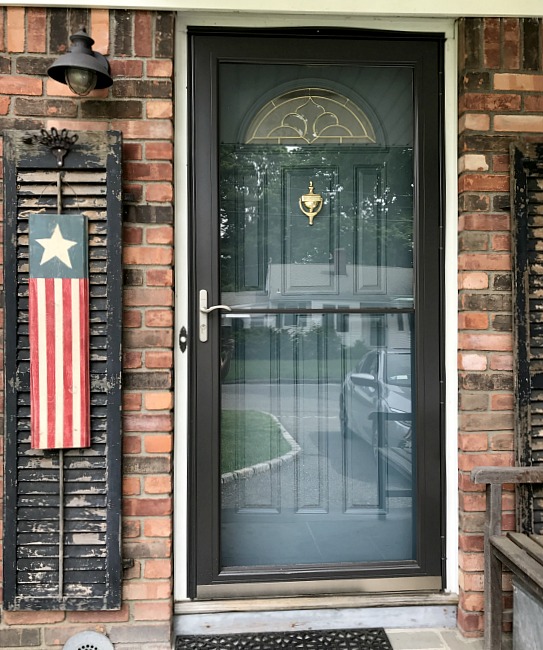 Susan from Homeroad's front door makeover in Homestead Blue.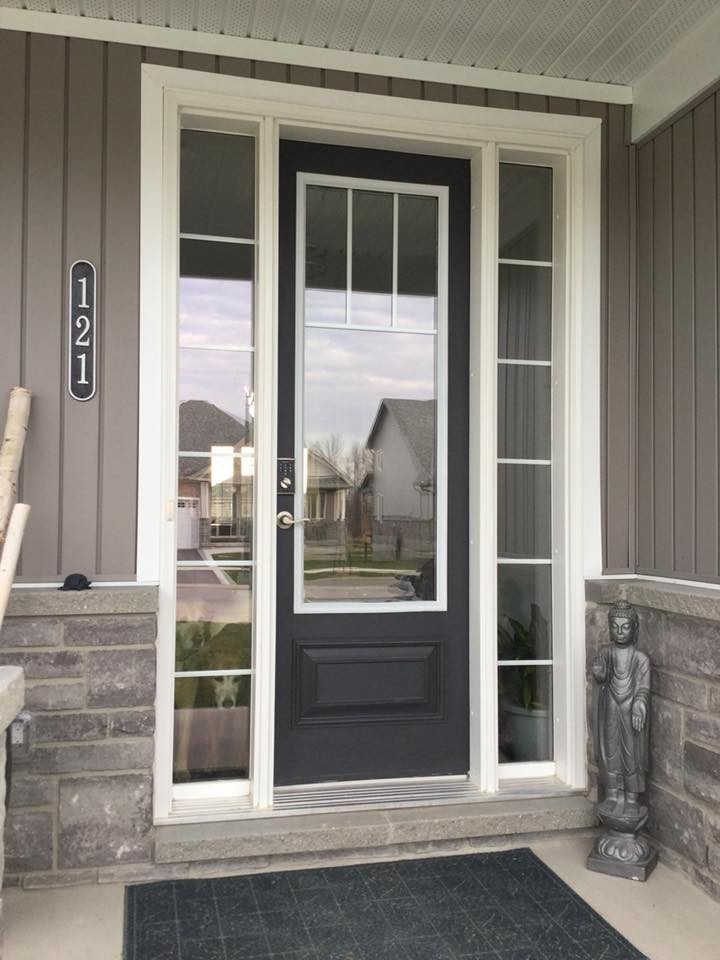 Paint it Beautiful member Linda finished her front door in Fusion Ash.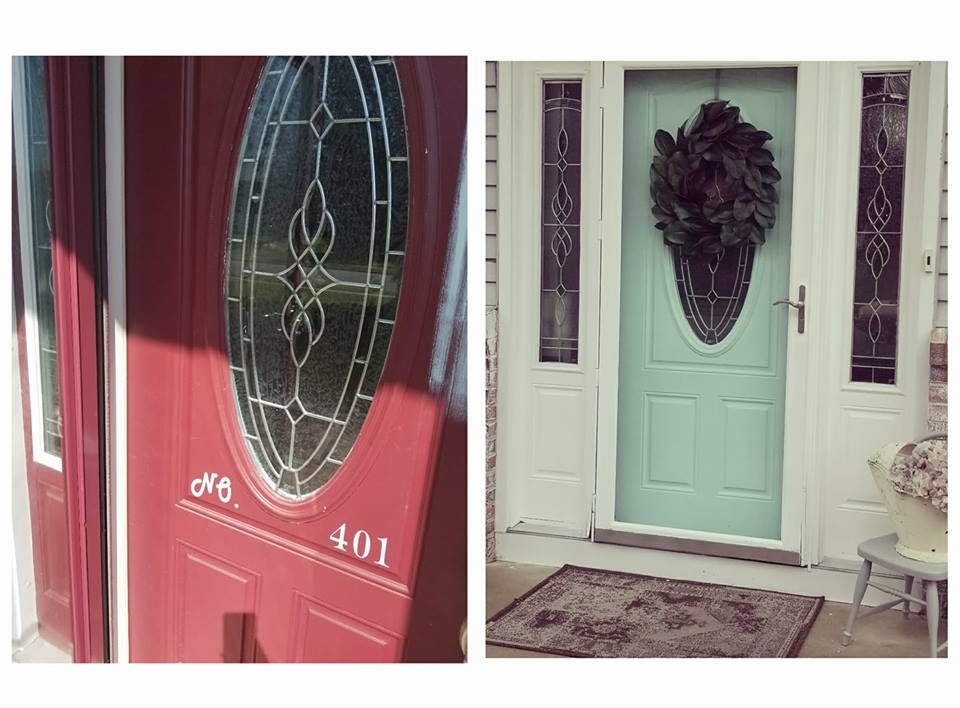 Danielle from D-Signed For You did a lot of work to her entire front home exterior, which included painting her door in Fusion Picket Fence and Little Teapot.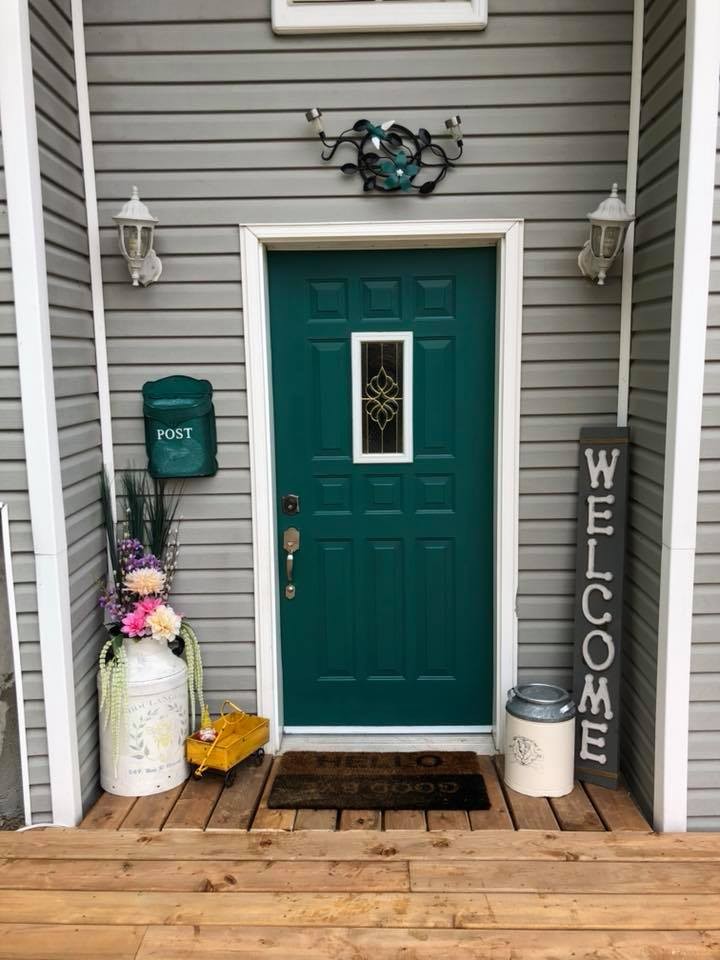 Renfrew Blue is a very popular choice in our group. In fact, in this thread alone, four Paint it Beautiful members shared their front doors painted in this rich color, including this one from Aleasha at 'Love it again'.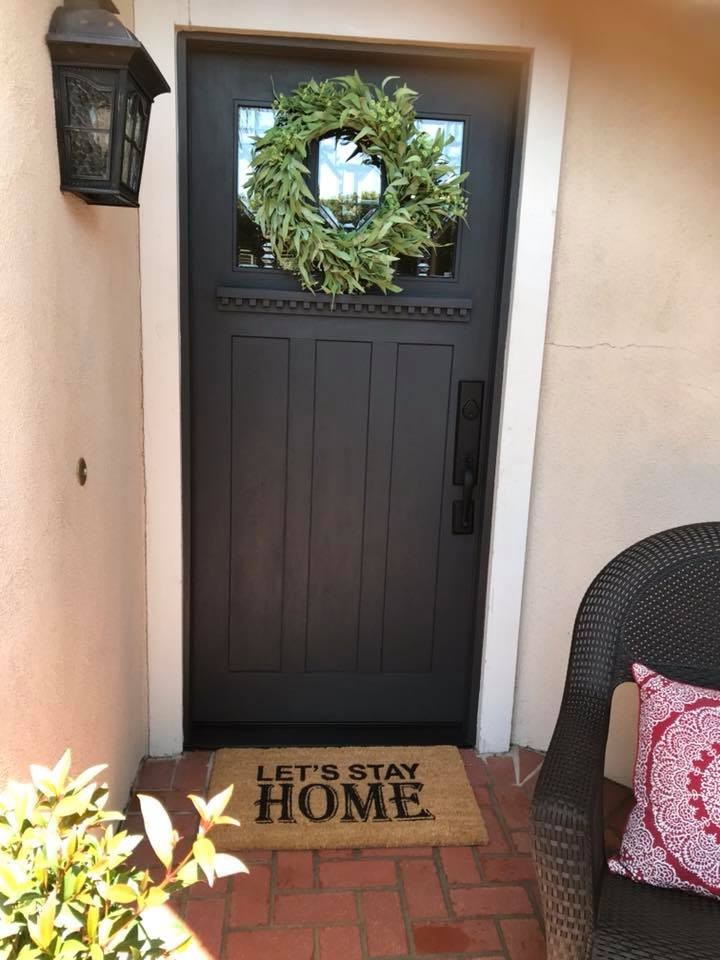 Paint it Beautiful member Debbie painted hers in Fusion Ash with a stunning result!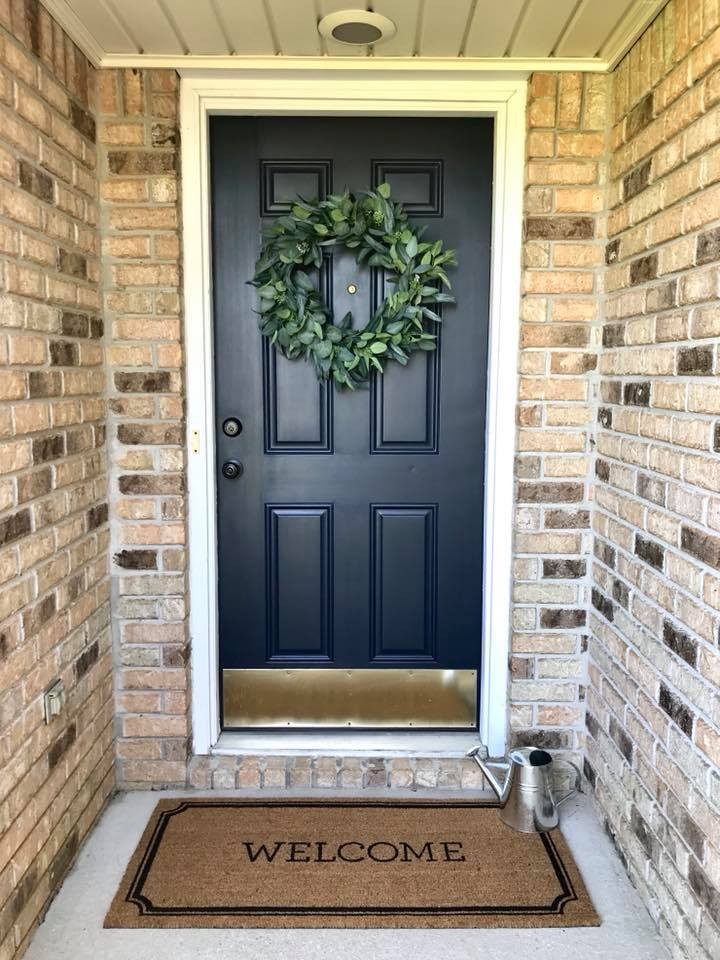 And Danielle painted her door using Fusion Midnight Blue! Both look amazing with the wreaths!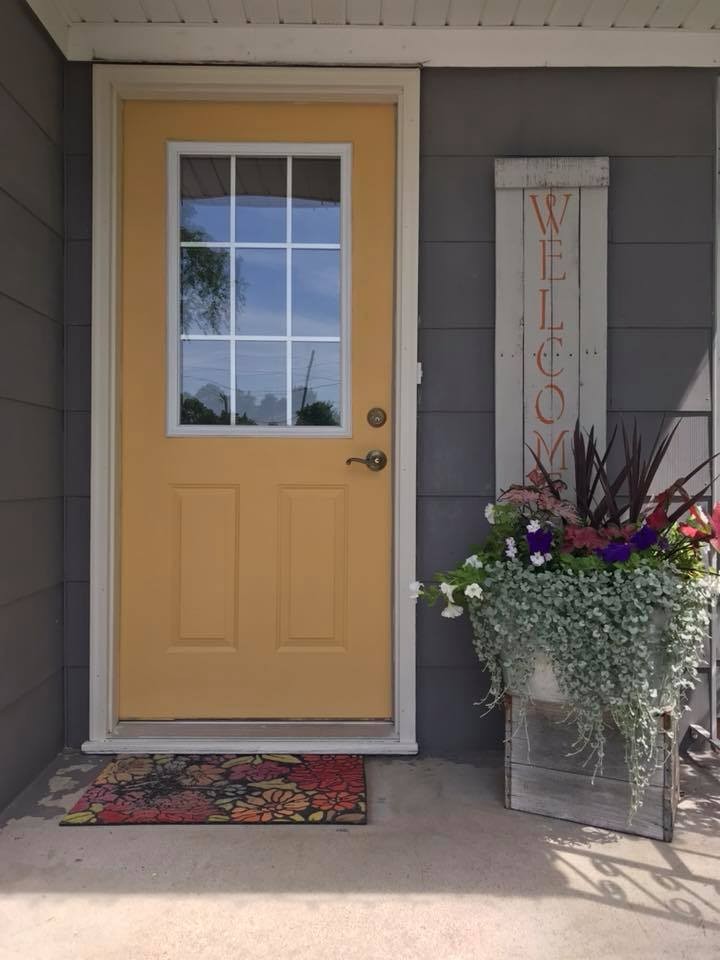 For those of you looking for a brighter pop of color, take a look at this one from Racquel in Fusion Painted Sunset…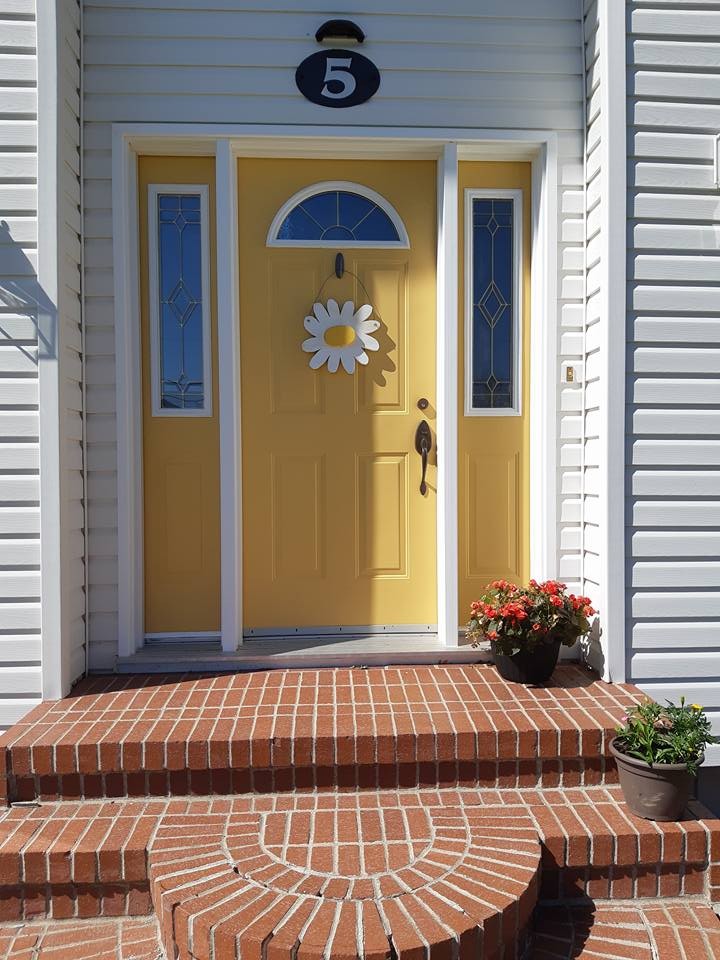 …and this one by Jen, also in Prairie Sunset and what is becoming a group favorite color for doors!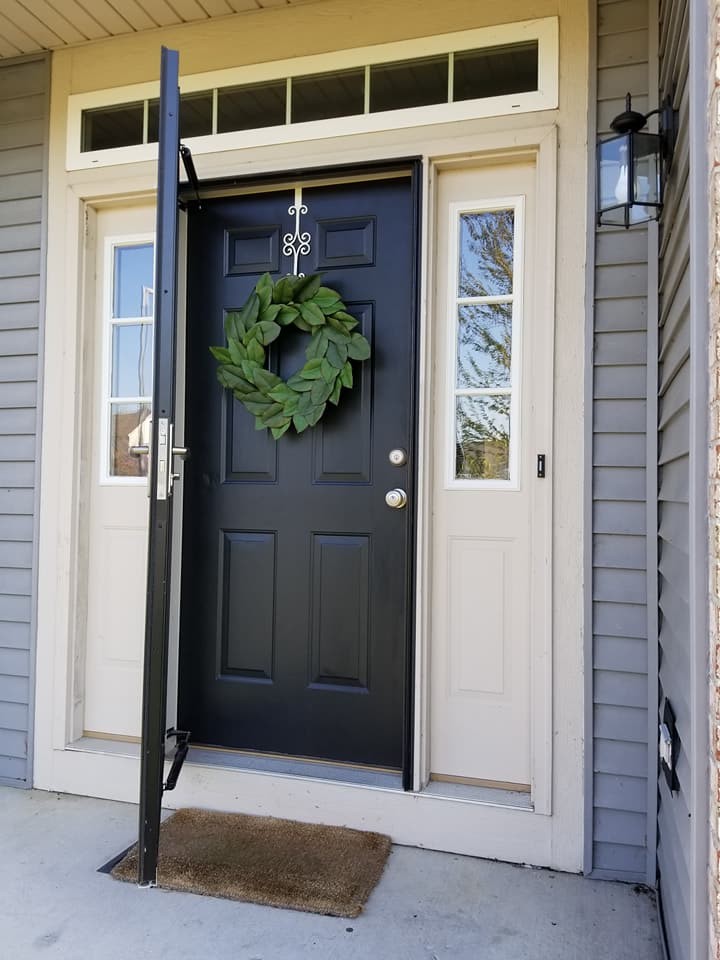 And what is always a classic, Coal Black by Paint it Beautiful member Angie, who also painted her lights using Fusion Mineral Paint!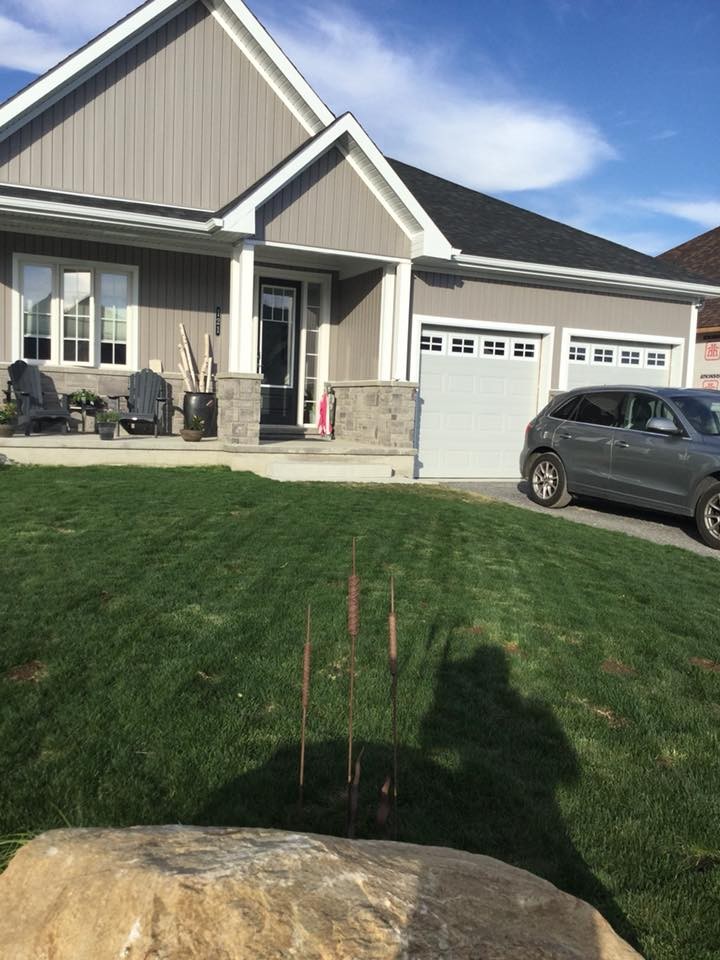 And last but certainly not least, why stop at the front door when you can paint your garage doors too! Linda used Fusion Mineral Paint in Ash for her front door and Pebble for the garage and it only took her 3 containers. That's it! Two pints of paint for a big wow! 
We hope this inspires you to give your exterior doors a refresh and new look with Fusion! And if you do paint your doors, please share them in Paint it Beautiful because absolutely love seeing how YOU "paint it beautiful!"
PIN IT FOR LATER