Custom Blending Tutorial with a Twist
CUSTOM BLENDING TUTORIAL WITH A TWIST
ENGLISH ROSE & METALLIC MCM DRESSER - HOW TO CREATE GEOMETRIC SHAPES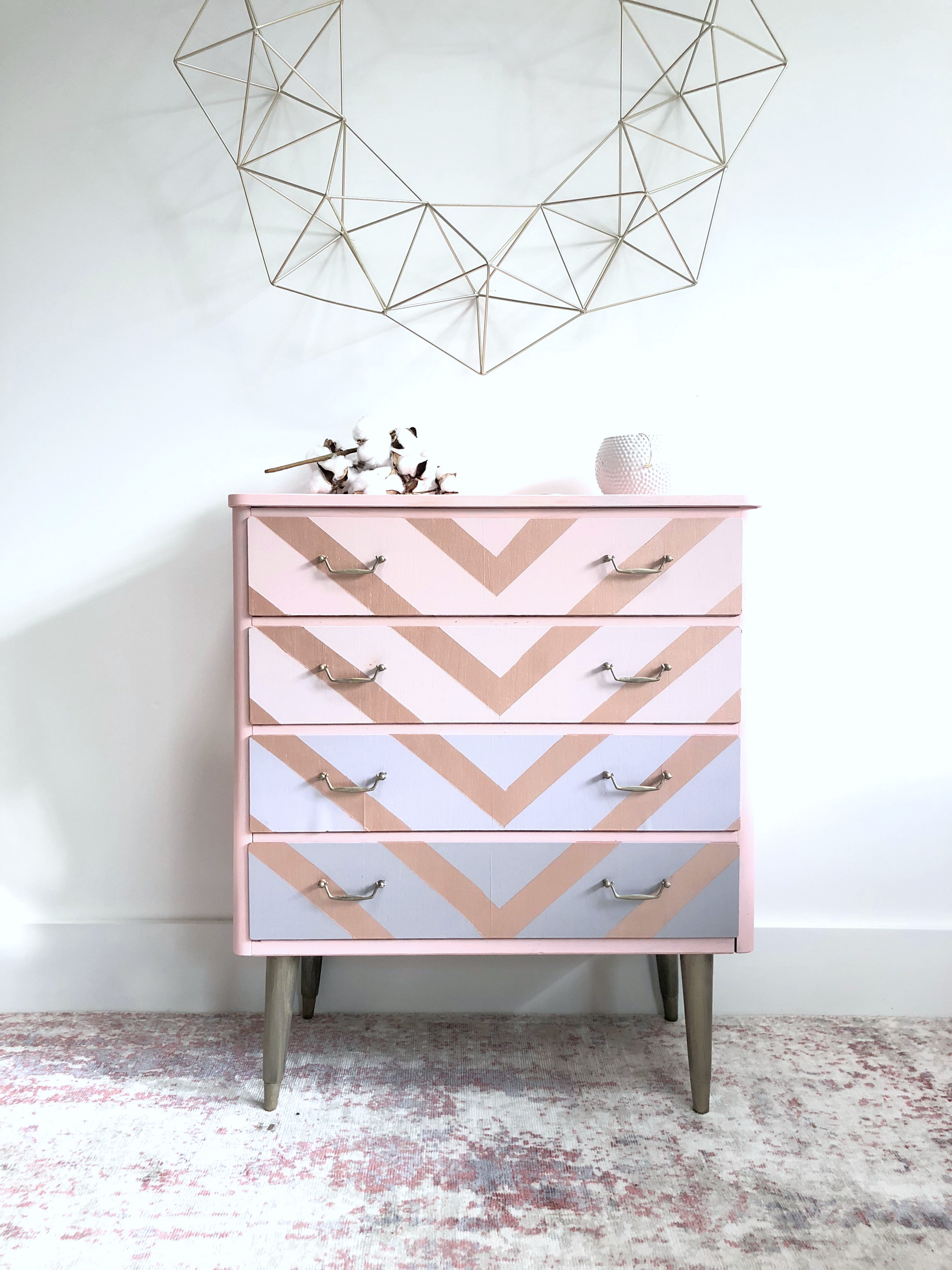 Do you ever see a piece of furniture and imagine it in a certain color but can't seem to find the perfect one? That's where custom color blending paint comes into play. Today we are teaching you how to take one color from our wide range of colors and transform it into a range of beautiful colors – this custom blending tutorial makes blending your own beautiful colors a piece of cake. AND to top it off, Jennylyn also wanted to play around with creating beautiful geometric lines using a simple taping technique.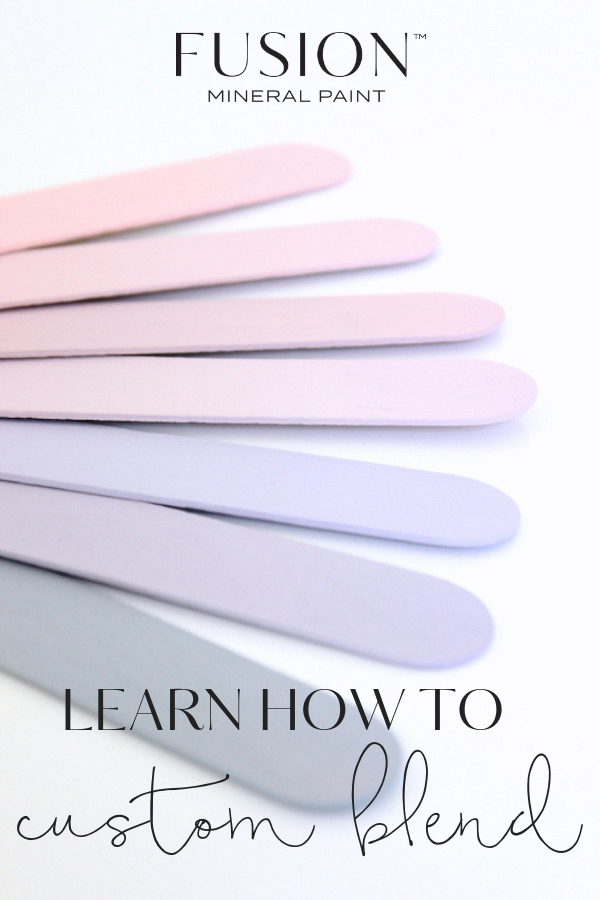 We had this Mid Century Modern dresser that had seen better days (CURB find! YAY!) and we wanted to give it a modern refresh by having every drawer be a different color. The catch? We wanted to create a look as if all the drawers blended into the next. In order to create that type of look, we had to create custom colors for each drawer. And with Fusion Mineral Paint it is super easy to do! Follow along as we teach you simple tricks for how to create unique colors using just a pint and a tester!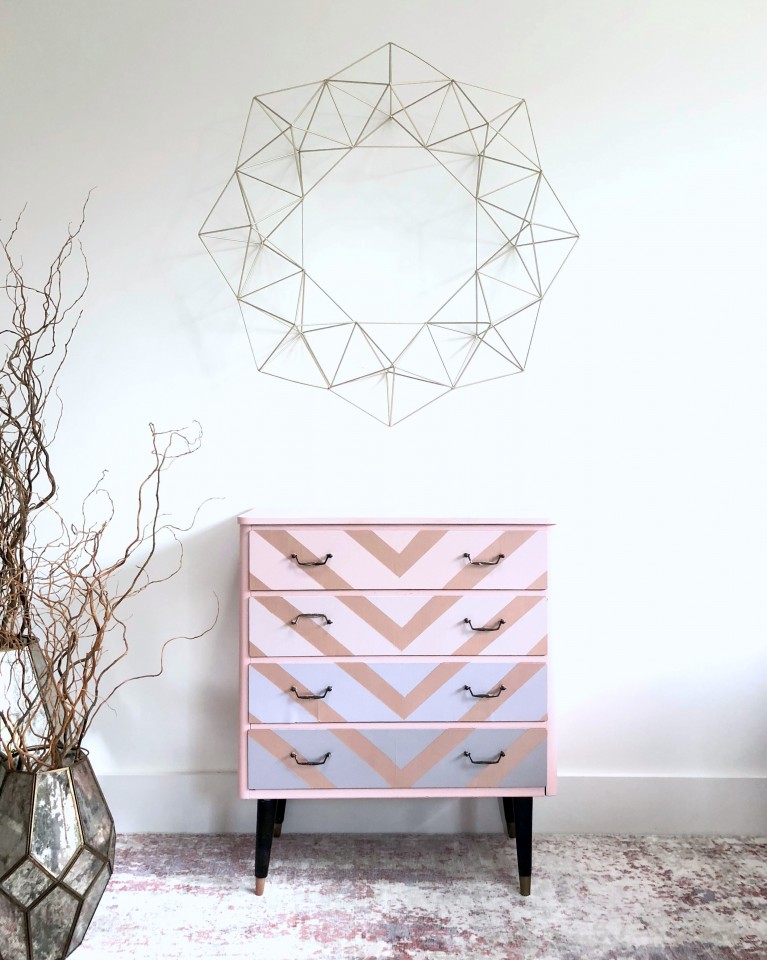 What you'll need to custom blend for this unique piece:
Fusion Mineral Paint

 

in English Rose, Little Lamb, Champness, Midnight Blue
Fusion Mineral Paint

 

Metallic paint
Fusion

 

TSP
Paint

 

brush and tray
Painter's tape (buy good quality stuff! The cheap stuff comes off too easily!)
Solid clean surface to blend colours (to test out before fully committing to the color)
STEP 1 for custom blending
The first thing we did was test out different paint color blends to make sure we wound up with the gradient look we wanted. We used English Rose as the base for every shade and then just changed the paint we added to English Rose for each drawer.
So one drawer had 1 pint of English Rose and 1 tester pot of Little Lamb.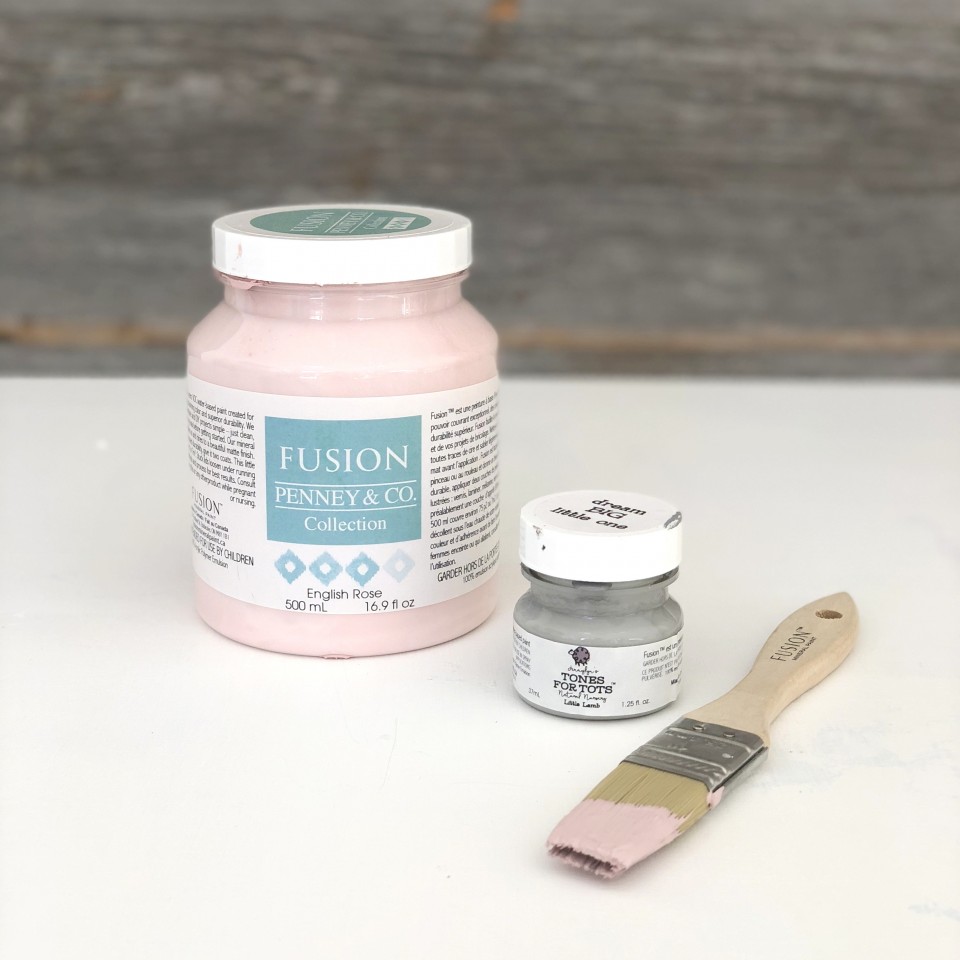 The next had English Rose and Champness.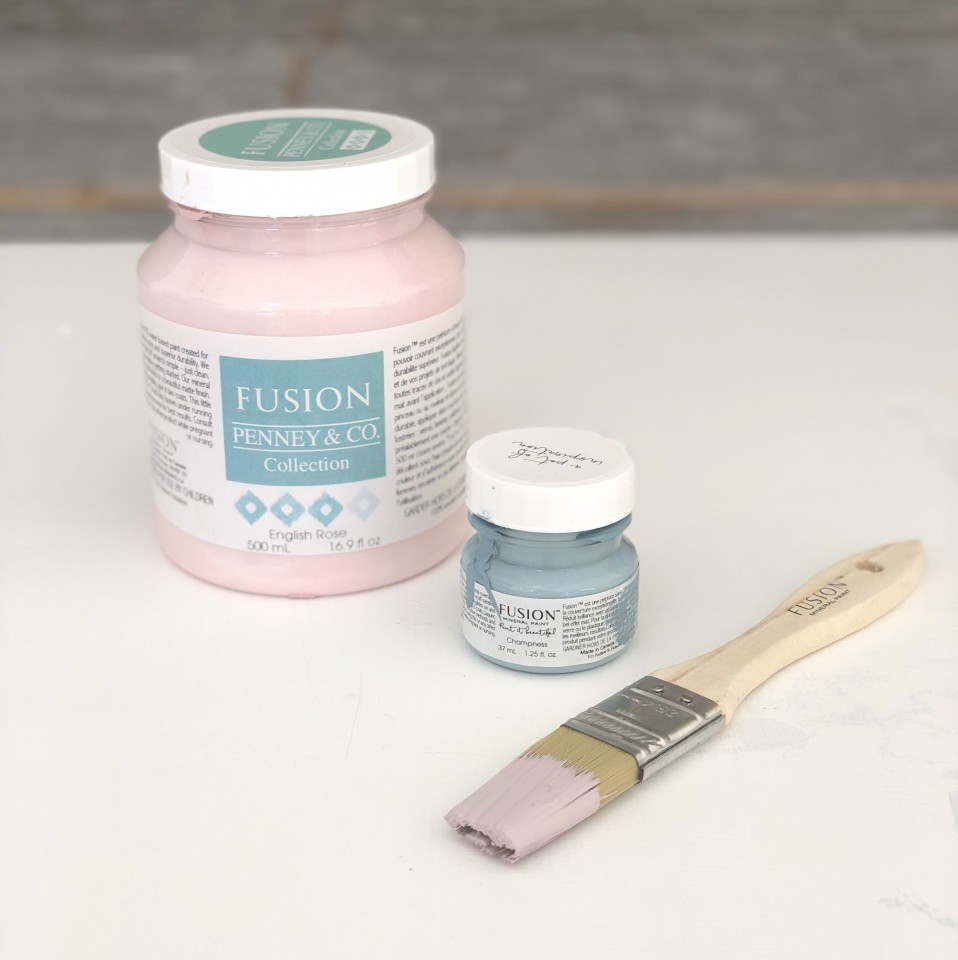 The one after that had English Rose and Midnight Blue.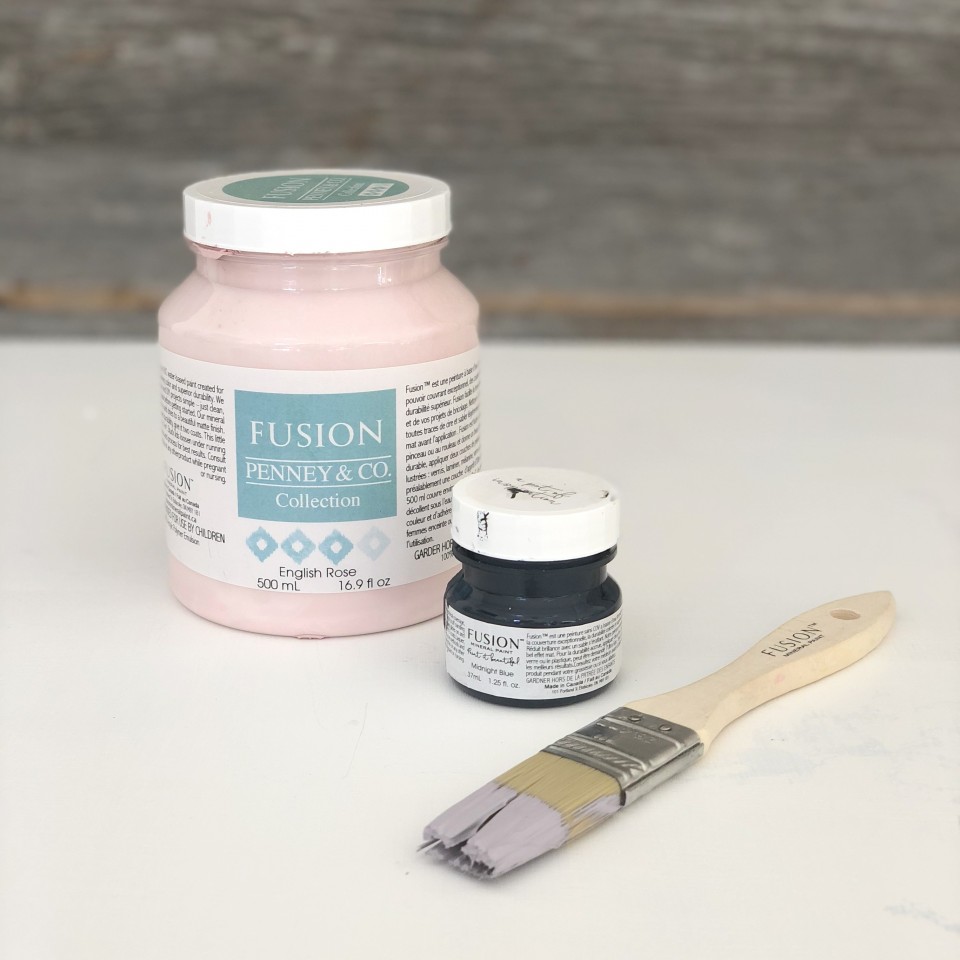 Then the darkest one we mixed three colors. English Rose, Little Lamb and then added a touch of Ash.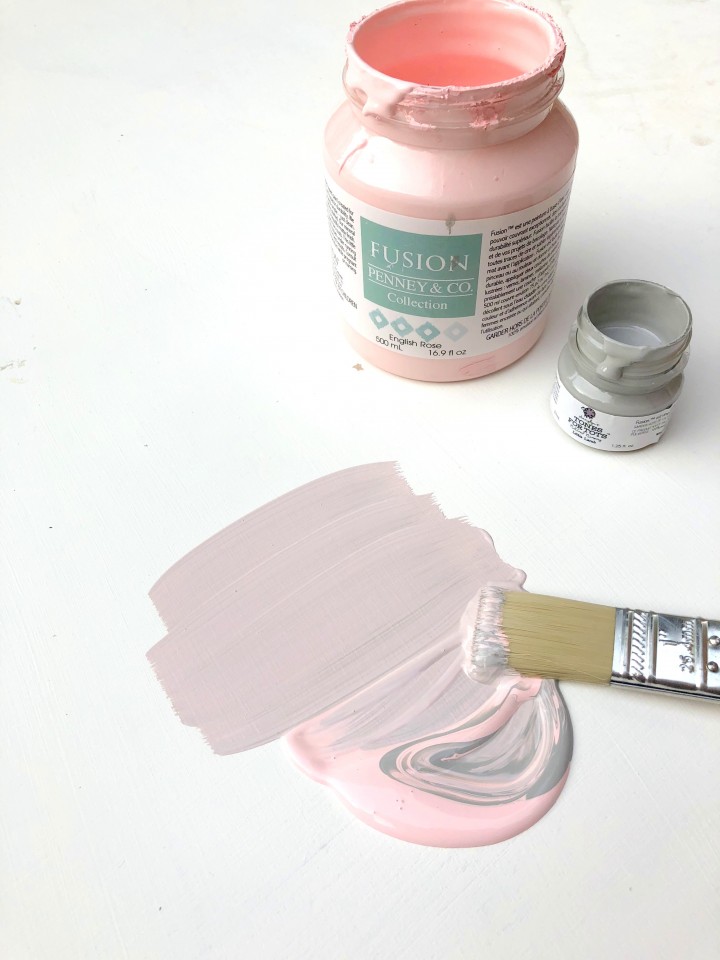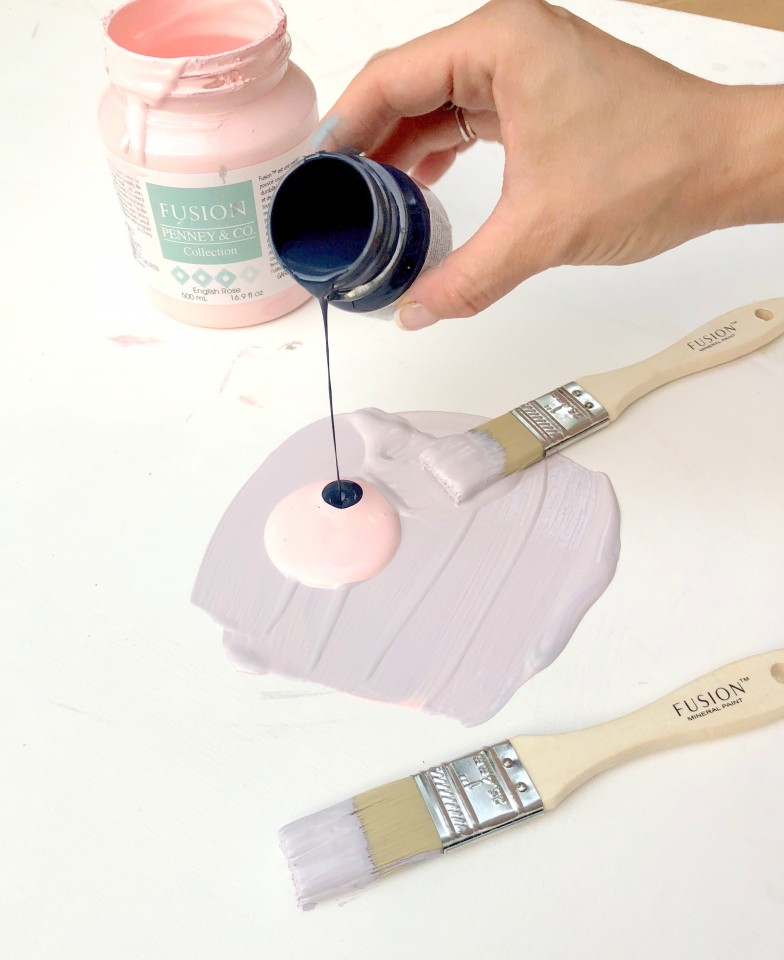 Custom blending is so fun! We could do this all day. Making new unique beautiful colors is so easy.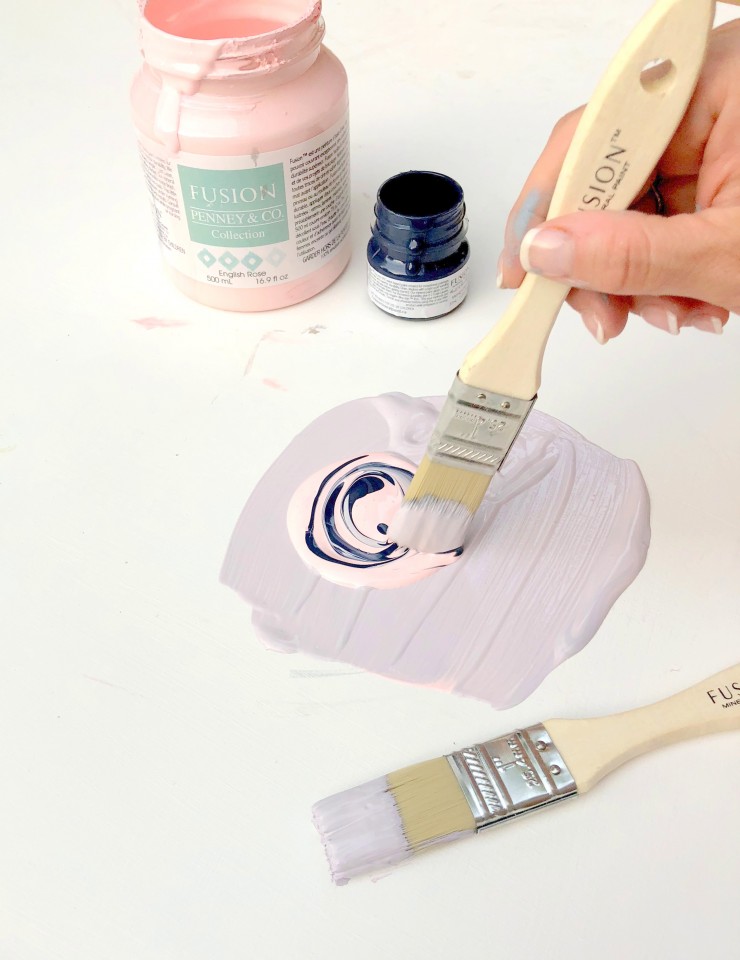 This was the result. Four gorgeous new color blend paint colors!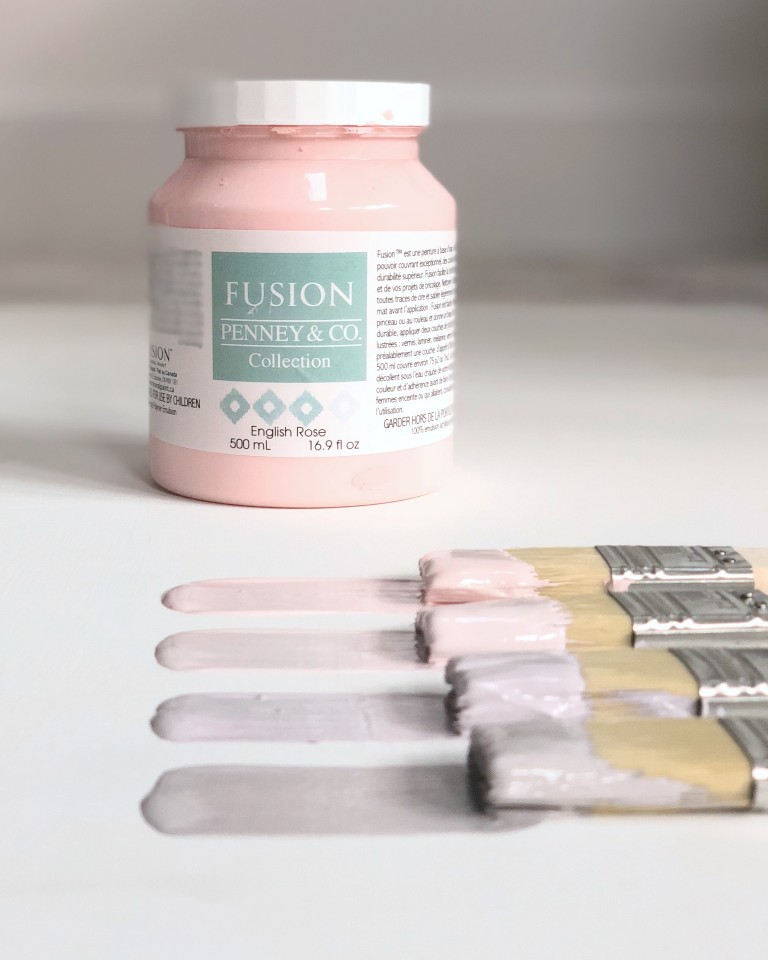 ALL OF THESE COLORS STARTED WITH ENGLISH ROSE!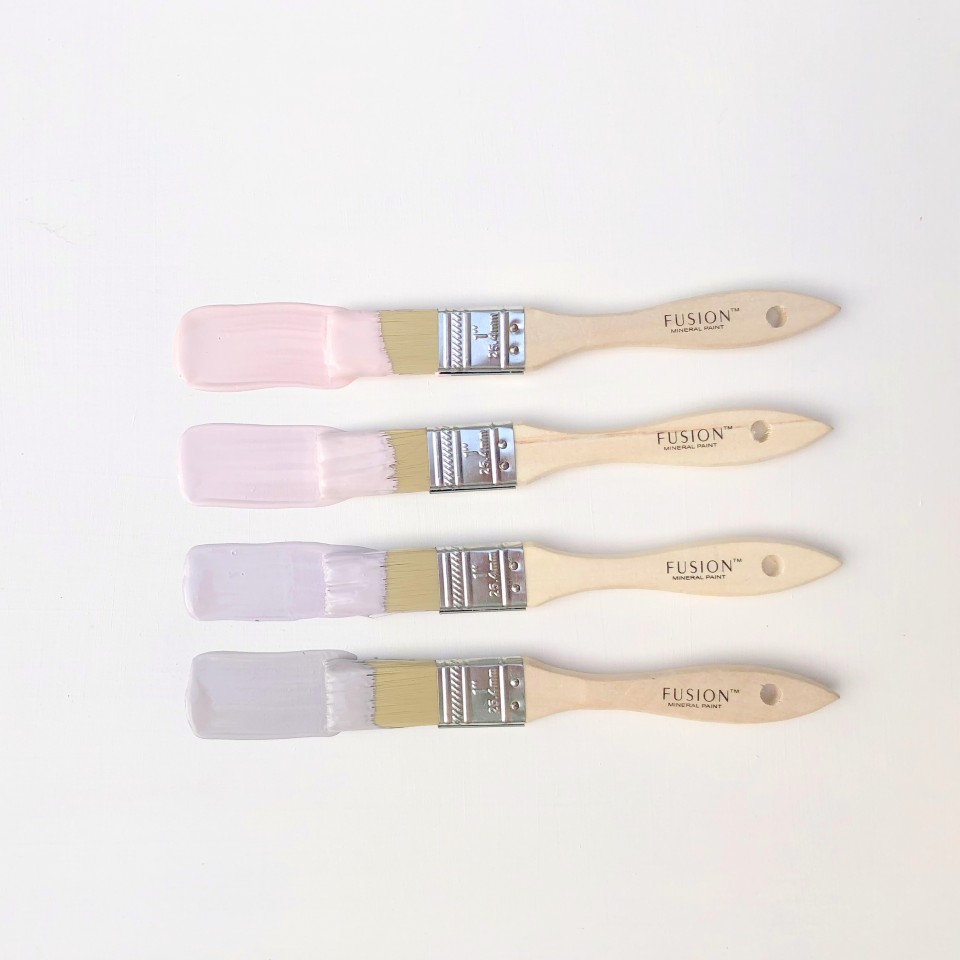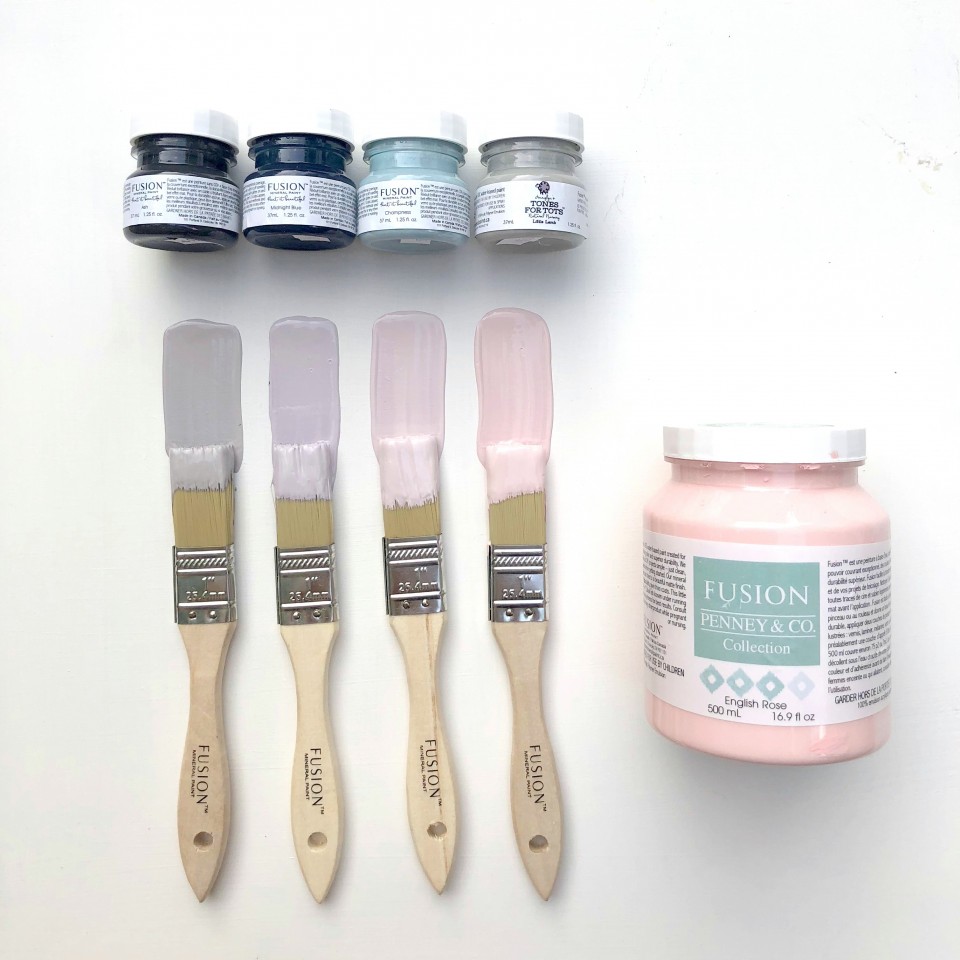 We also played around with a ton of different colors, all mixed with Fusion English Rose and painted the resulting colors onto small wooden sticks. This is a very helpful way for you to decide what colors you'd like to use on a color blend dresser, as you can see the different shades side by side and choose the ones that you feel would compliment the look you're going for.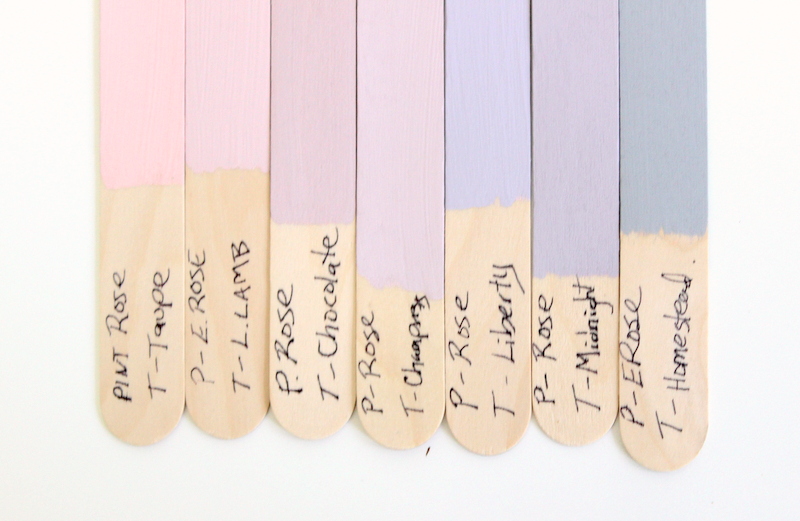 STEP 2 for creating your custom blend furniture piece – PREP
We prepped our surface by giving the dresser a good clean with Fusion TSP and made sure to lightly sand any areas that needed some extra smoothing. It's always important to prep your surface before painting as your results will only be as good as how well you prep.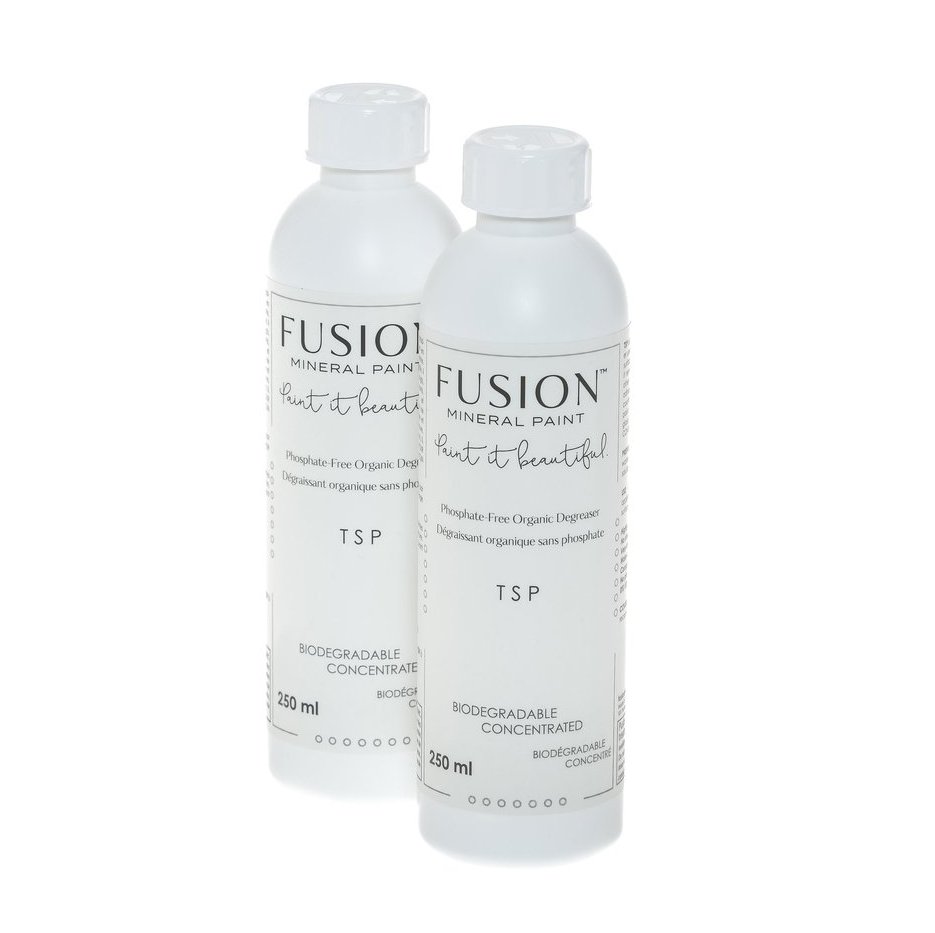 Our dresser beforehand was in really rough shape. So prep in this case, was really important.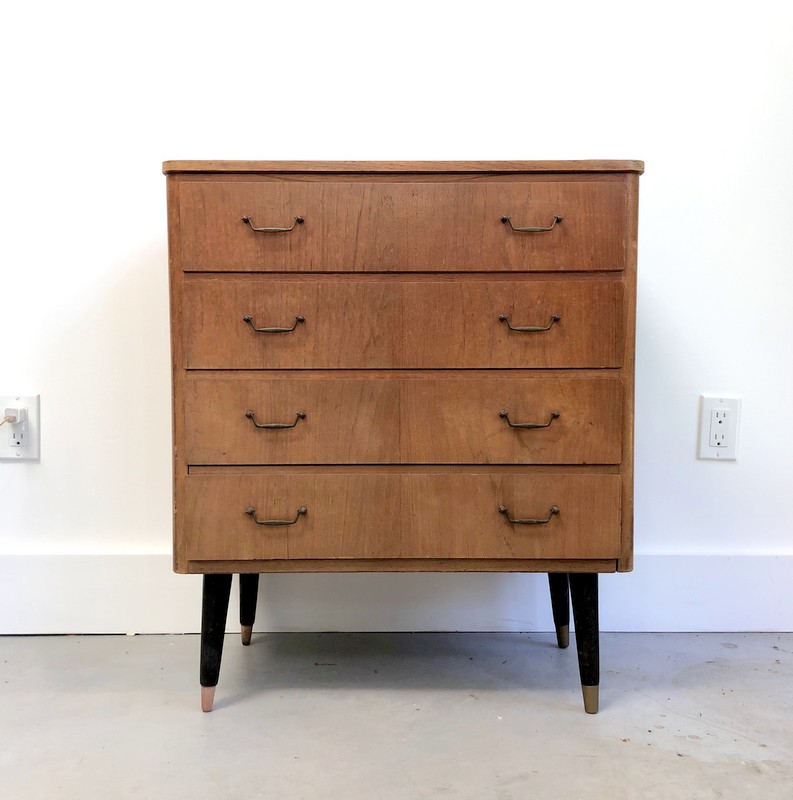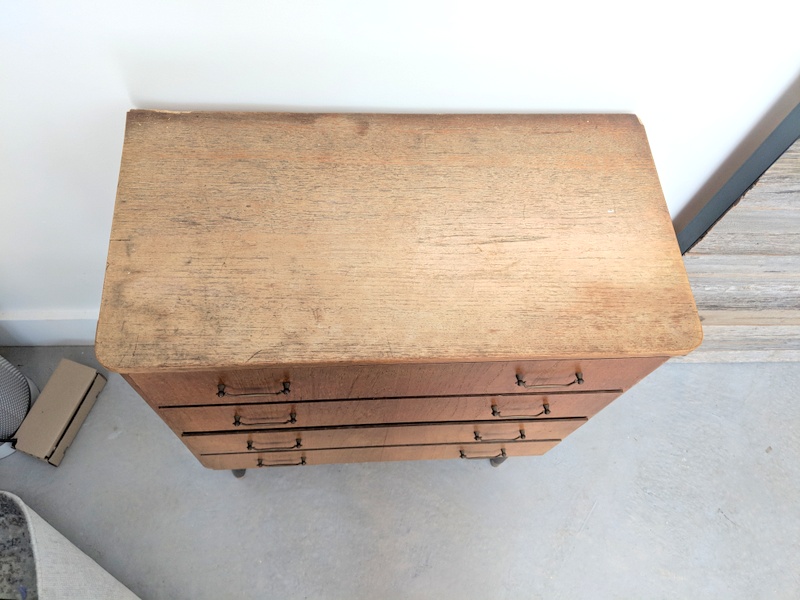 STEP 3
We painted the outside of the dresser first all over, using only English Rose. Then we painted each drawer front with a different shade of our chosen custom color blends from lightest at the top, to darkest at the bottom. We then let them properly dry. Fusion is dry to the touch within approximately 2 hours.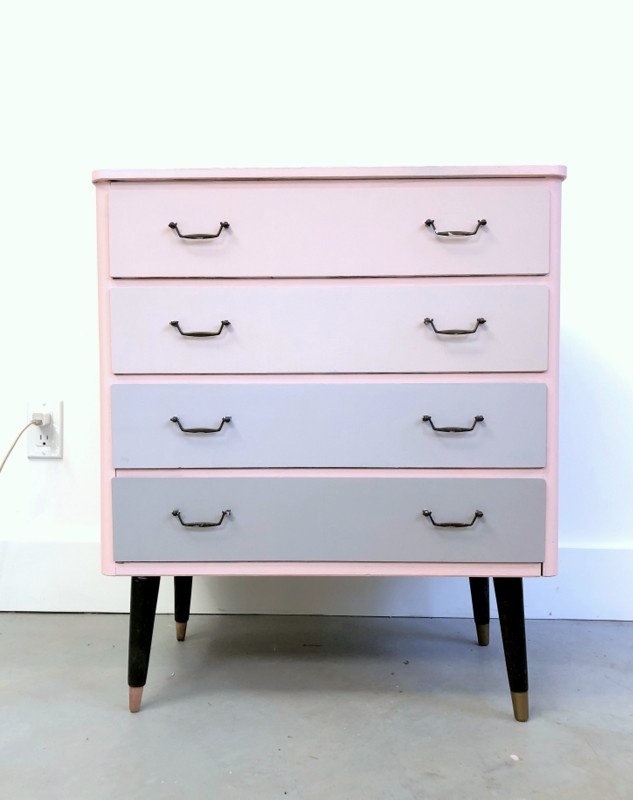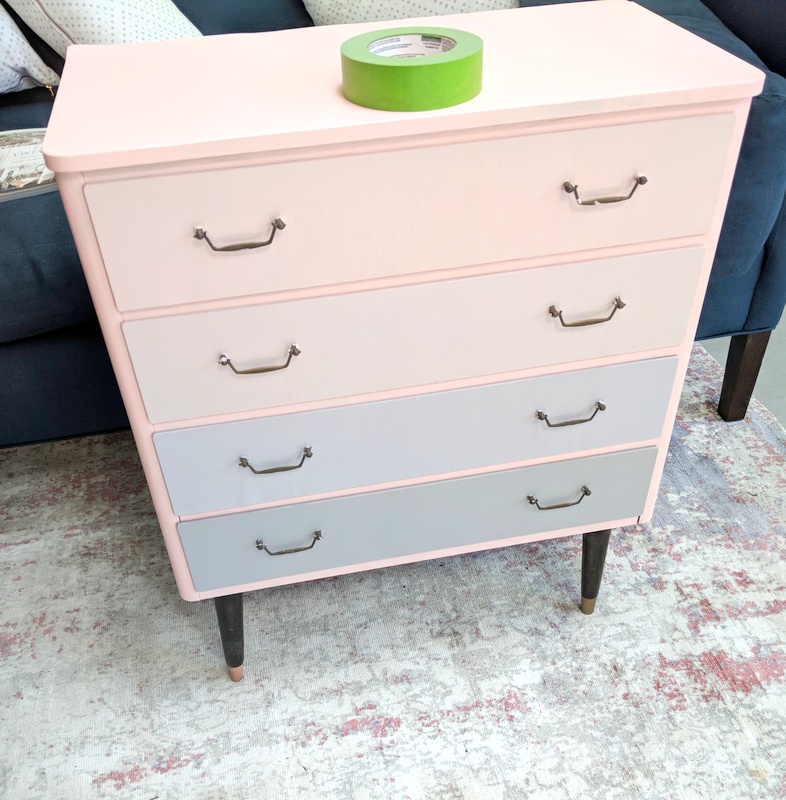 STEP 4
We then taped the front of the drawers in a V shaped pattern. It's important for projects like this to use good painter's tape, as they are not all created equally. In this case it was especially important as we were covering up all of the drawer fronts that we had just painted and needed to make sure there was no bleed through. We wanted crisp, clean lines.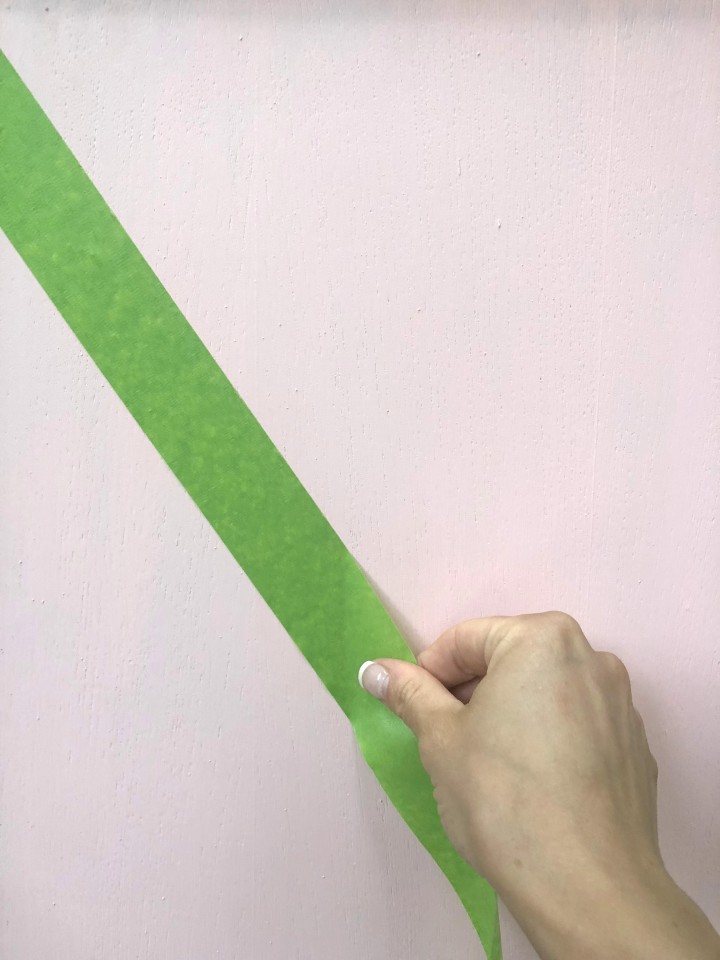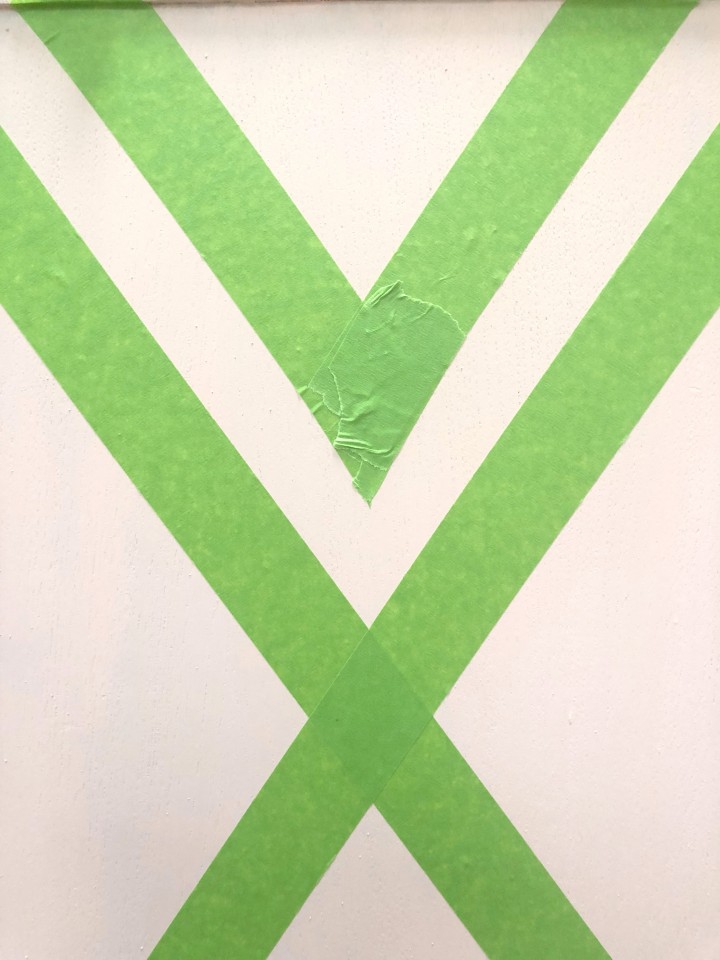 Using our Rose Gold Metallic paint, we painted the exposed areas for a nice contrasting color.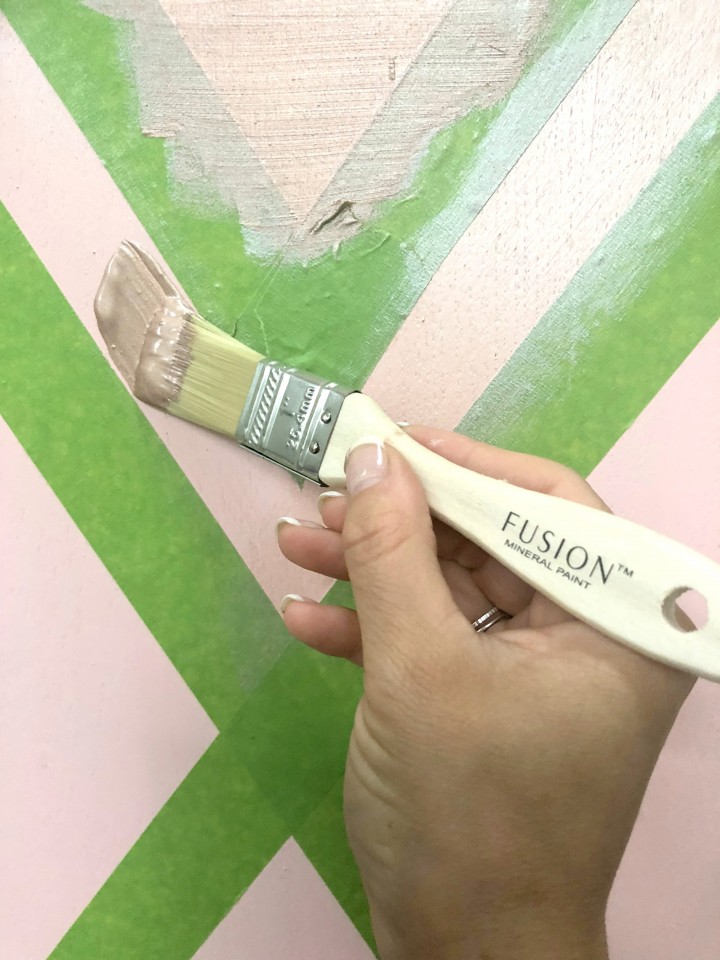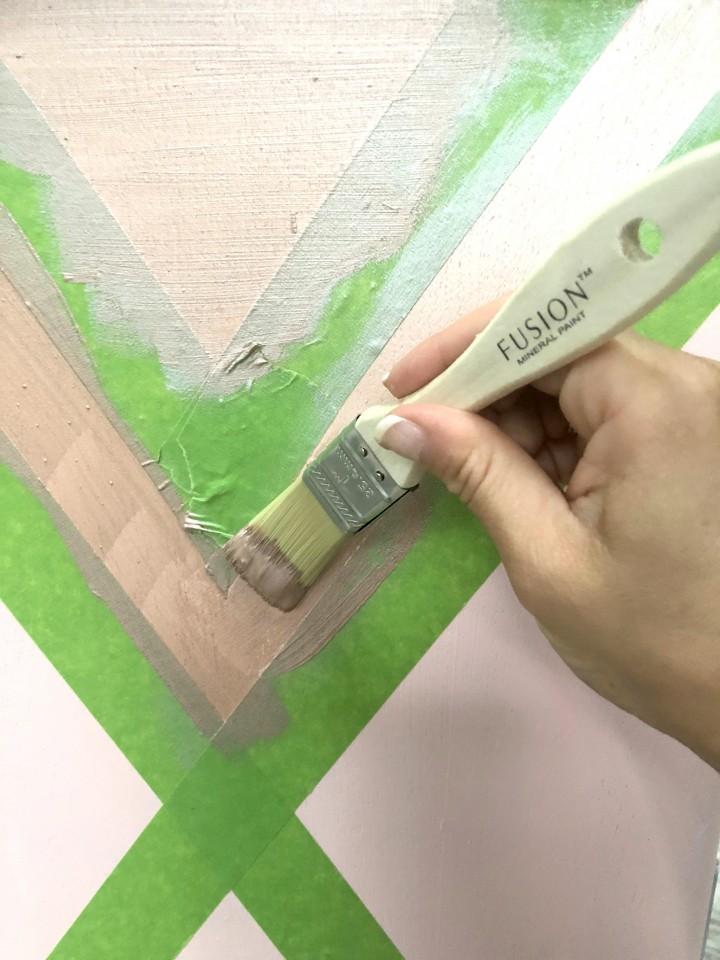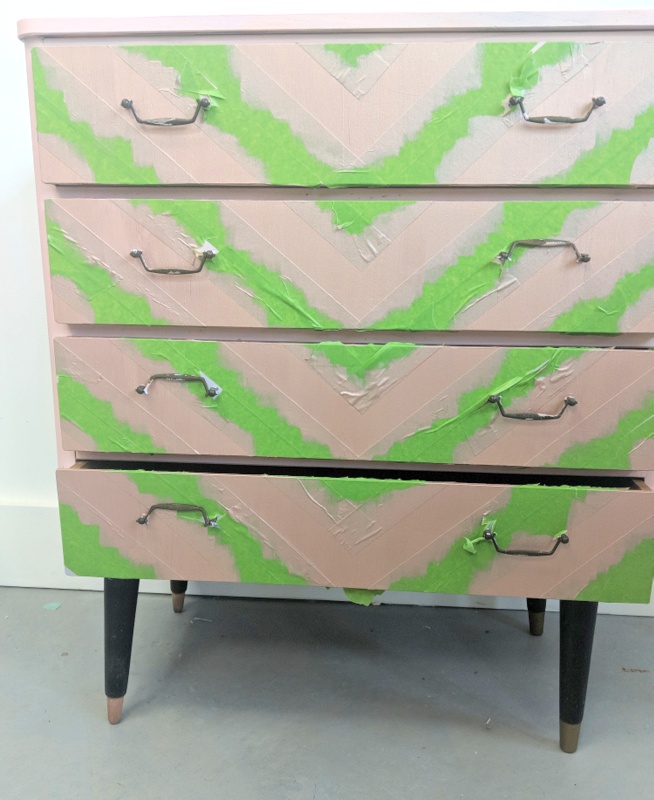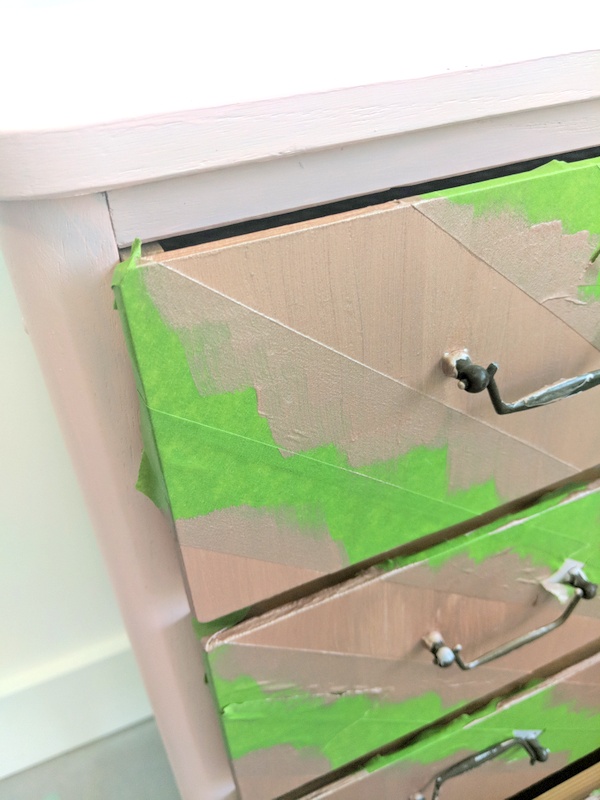 TIP: Do not let your paint fully dry with this step. If you do, you risk the tape getting stuck to the dresser and pulling off your paint underneath. So after you are done painting and are happy with the color depth and number of coats, gently remove the painters tape from the front of the dresser.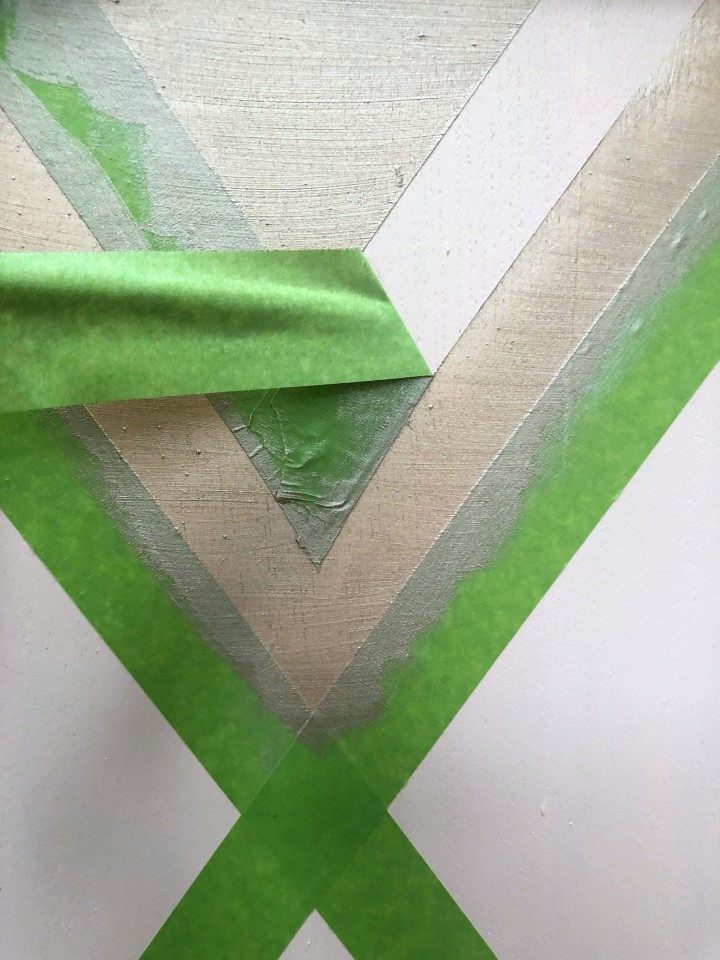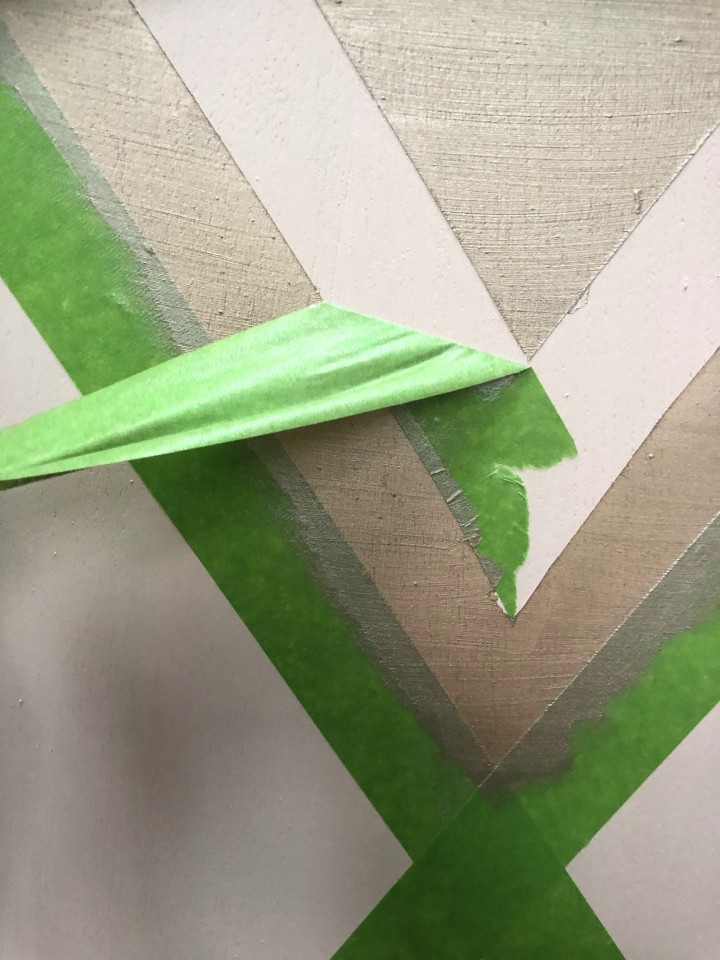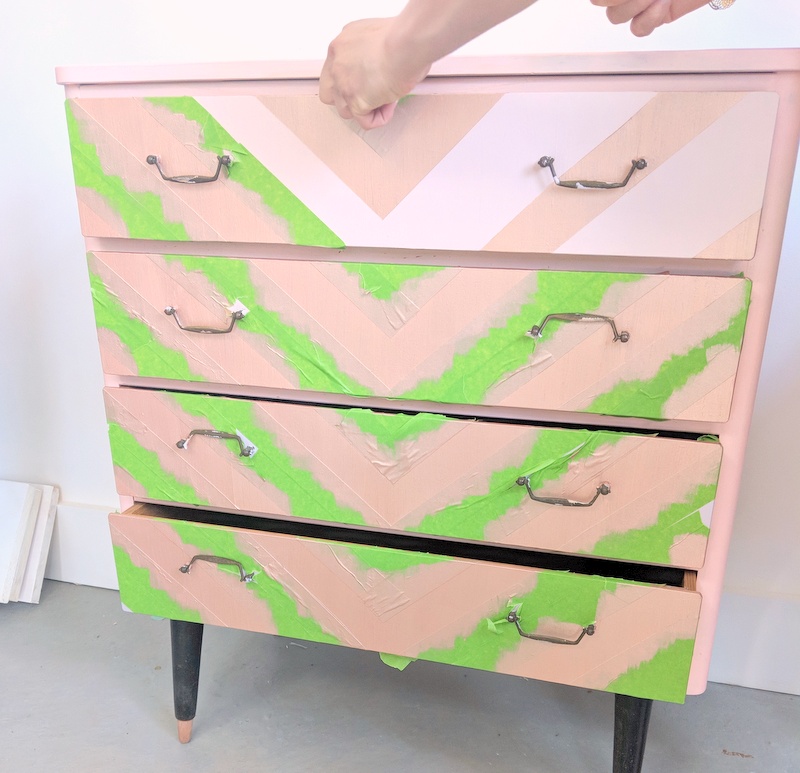 We then carefully painted the handles using our Metallic Gold paint. While we here at Fusion are experienced enough to be able to do this freehand, if you are a novice painter, we do recommend that you either remove the handles prior to painting the dresser (if possible) or tape the base of the handle and surrounding area with painters tape and then paint them.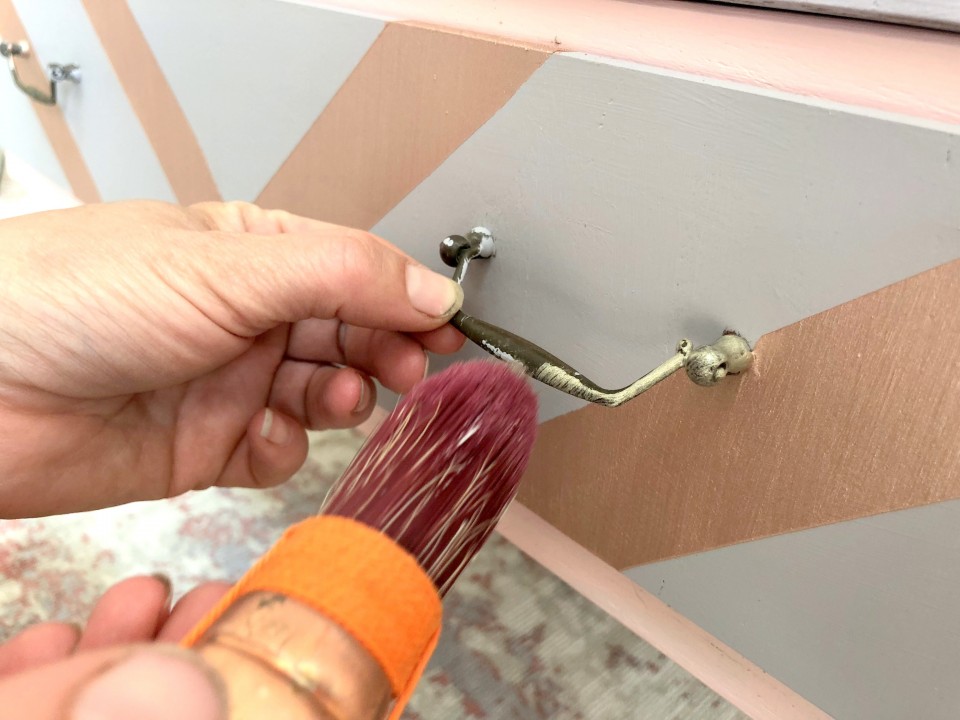 And you've got yourself a gorgeous, color blended MCM dresser!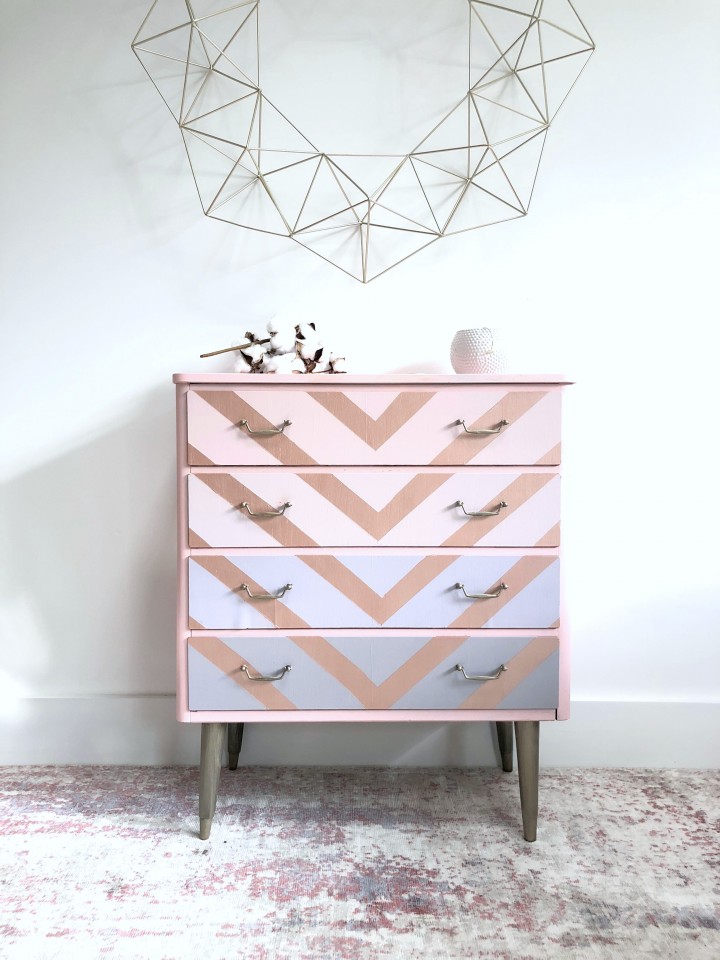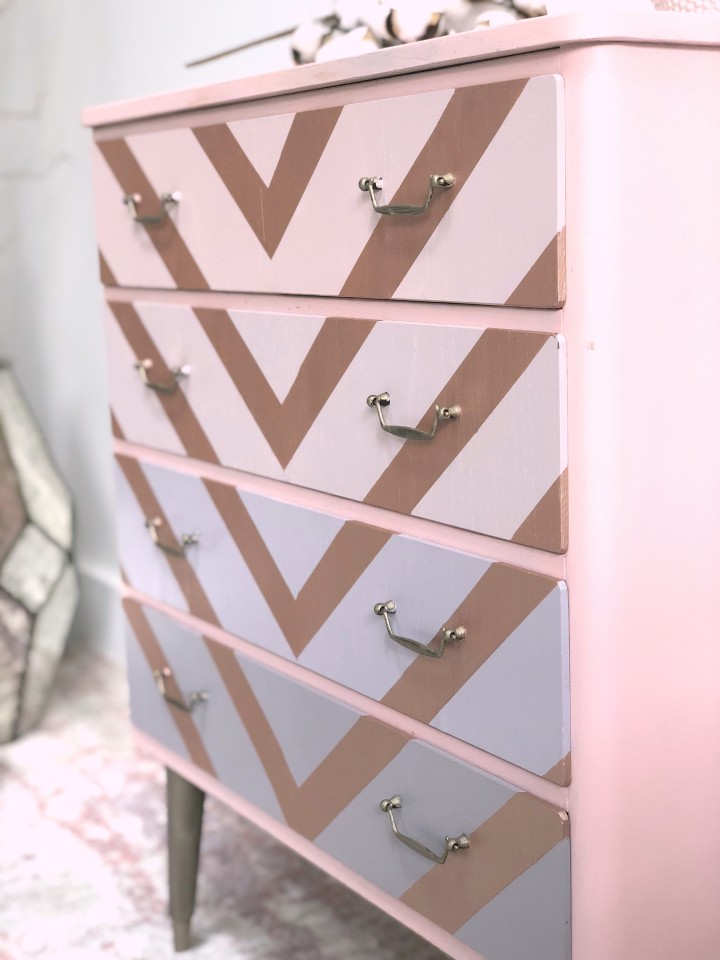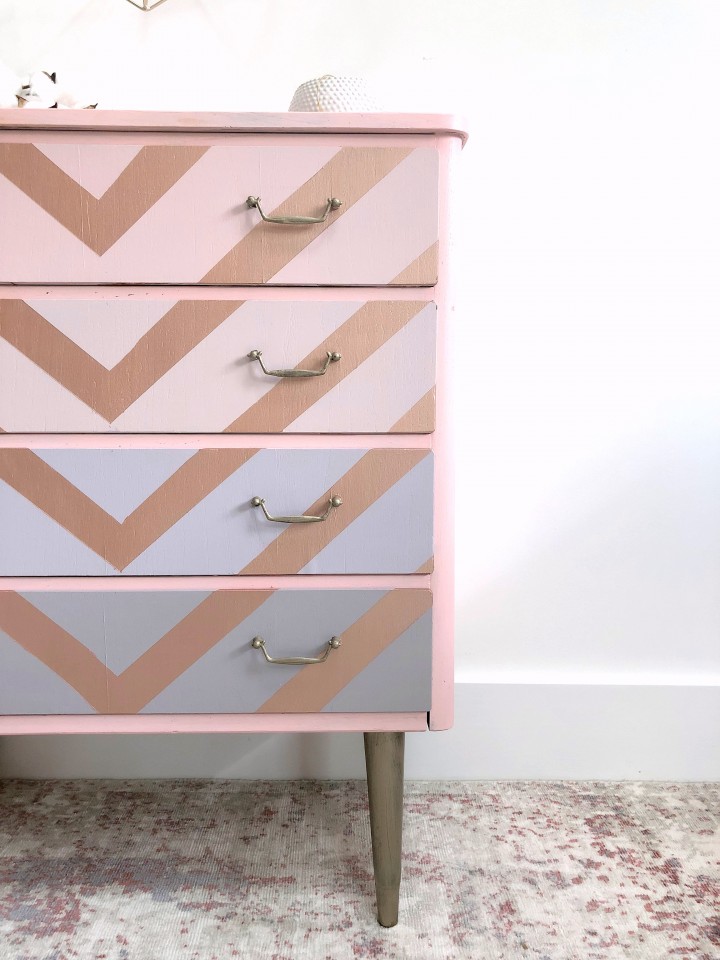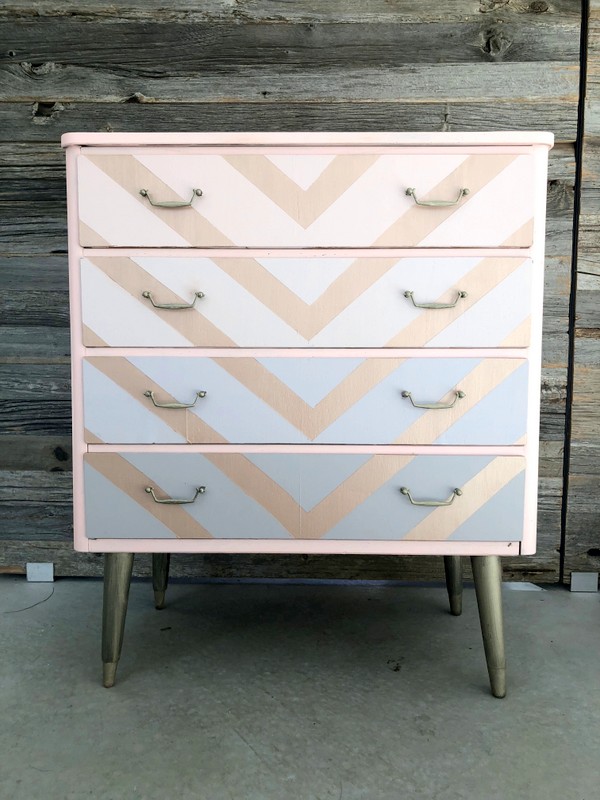 We hope this inspires you to get out there and create your own custom color blend dresser! And if do paint one, please don't forget to share it in our Paint it Beautiful Facebook group!
PIN IT for later!